Polls open at 7am in today's General Election – UK voting rules and what to expect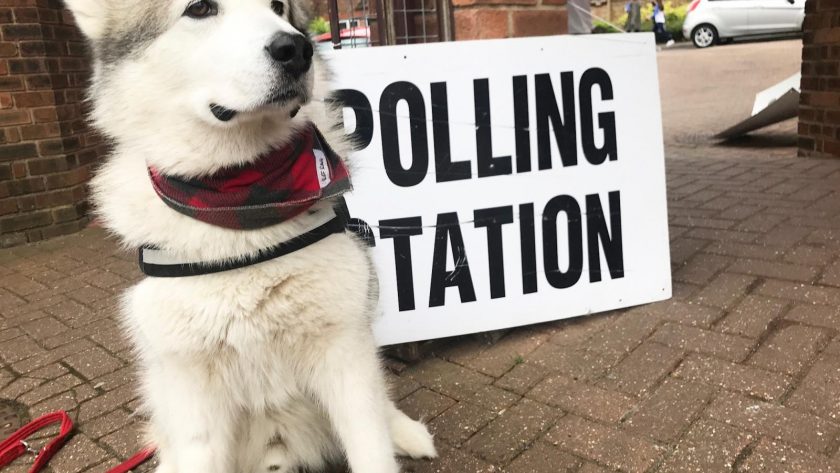 This article is old - Published: Thursday, Dec 12th, 2019
Today's general election comes six weeks after Brexit negotiations in Westminster led MPs to back Boris Johnson's call for a vote.
Parliament was officially dissolved on November 6, since then candidates from all parties have been busy promoting their campaigns across the UK.
The five candidates in Alyn and Deeside looking for your vote are listed below:
Susan Hills, Plaid Cymru
Donna Lalek, Liberal Democrat
Sanjoy Sen, Conservative
Mark Tami, Labour
Simon Wall, Brexit Party
Full profiles can be found here: http://www.deeside.com/generla-election-2019-alyn-and-deeside-candidates-2/
The five candidates in Delyn looking for your vote are listed below:
David Hanson, Labour
Andrew Parkhurst, Liberal Democrat
Rob Roberts, Conservative
Paul Rowlinson, Plaid Cymru
Nigel Williams, Brexit Party
Further info here: https://whocanivotefor.co.uk/elections/CH6%205AF/
Go and Vote!
In the 2017 general election 33,000 of the 117,000 registered voters in Flintshire did not venture out to cast a vote!
You must already be registered
To be able to vote, you must be registered. You cannot do this on the day: the deadline for registering for this election was midnight on Tuesday 26 November.
Where to go
If you have registered, you should have received a poll card through the post from the Returning Officer who is responsible for running the election in your local area. It tells you which polling station to vote at.
Make sure you check your poll card before heading out to vote, in case your polling station has changed since you last voted.
And don't forget, you need to go to your designated polling station: you can't go to a different one, for example, near where you work.
You can find your nearest polling station by entering your postcode below.
There is also list of polling stations in Flintshire here: https://www.flintshire.gov.uk/en/PDFFiles/Elections-and-Electoral-Registration/Polling-Place-Review/Existing-Polling-Places.pdf
For those residents who have voted at the Civic Hall in Connah's Quay in previous elections it is NOT a polling station today. Your polling station is the Town Council office on Fron Road (near the Dr's surgery). If unsure check your polling card @leaderlive @DeesideDotCom

— Connah's Quay TC (@ConnahsQuayTC) December 12, 2019
How do I vote?
When to go
Polling stations are open from 7am until 10pm, 12 December. You can cast your vote at any time within this window.
Casting your vote should only take a few minutes.
Polling stations can get busy, however, especially towards the end of the day, and sometimes there can be a queue.
If you arrive at your polling station and are in a queue waiting to vote at 10pm, you will be able to vote.
What to take with you
You don't need to take anything with you. However, if you do take your poll card with you, it helps to speed up the process.
Who to take with you
You can go along to the polling station with whomever you like, but only those registered to vote at that station will be able to go inside. You must not be accompanied into the polling booth by another adult, unless you have a disability, in which case you can take someone in to help you or ask one of the polling station staff for their help.
Animals, apart from assistance dogs, are not usually allowed inside polling stations so will need to be secured outside if you do decide to take them with you.
Voting with children
Children are welcome at polling stations. While your child must not mark the ballot paper for you, you will be allowed to take them into the polling booth with you.
While you're there
Tellers
You might see people outside the polling station who ask you for the number on your poll card. These people are called 'tellers', and are volunteering on behalf of candidates or parties. They use the information people give them to check who has voted, and remind people who haven't to do so.
They are allowed to be there and to ask for the information, but you don't have to give them any information if you don't want to. If you are concerned about the conduct of a teller, speak to a member of staff at the polling station.
What happens when you get there
Polling stations are usually set in schools or community buildings, like Scout huts or church halls. There may be a queue to enter, otherwise you can walk right in.
Inside, the polling station staff – known as poll clerks – will be at a desk, waiting to greet you. Give your name to the poll clerk and show them your poll card if you have it with you.
The staff will give you a ballot paper listing the candidates you can vote for.
Take your ballot paper into a polling booth. There will be a shelf for you to lean and write on, and a pen or pencil for you to use, usually secured with string to stop it from going missing.
You don't have to use pencil
Pencils are generally used to mark ballot papers for practical reasons: ink may dry or spill, or could smudge and transfer when the ballot paper is folded, which could lead to your ballot paper being rejected. But this is not mandatory – you can use your own pen if you prefer.
Completing the ballot paper
Take your time: read the ballot paper carefully and complete it in line with the instructions. You will need to mark a single 'X' in the box next to the candidate you wish to represent your constituency in the House of Commons.
Don't write anything else on the paper, or your vote may not be counted.
If you make a mistake, don't worry – as long as you haven't already put it in the ballot box, just let the polling station staff know and they can give you a replacement ballot paper.
The ballot box
Once you're done, fold your completed ballot paper in half and put it in the ballot box. This will be on the desk beside the poll clerks.
Accessibility
If you have a disability which means you can't fill in the ballot paper yourself, you can ask the presiding officer – the person in charge of the polling station – to mark the ballot paper for you, or you can take someone along with you to help you.
If you have a visual impairment, you can ask for a large print ballot paper to refer to when you cast your vote, or a special tactile voting device that is designed so you can mark your ballot paper on your own.
Ask for help
If you're not sure what to do, or need any help, just ask the staff at the polling station – they will be happy to assist you.Remember don't take a picture of yourself inside the polling station. If you post this on social media it could be a breach of the law.
Can I take my dog with me to vote?
Posting photos of dogs at polling stations has become popular on social media in recent years
Some polling stations allow dogs inside as long as you and your dog abide by the rules.
According to guidance from the Electoral Commission, dogs can enter polling stations in an "accompanying" role, but they are not allowed to be "free-range" inside or to disrupt the vote.
After you have voted
You do not need to tell anyone how you voted
Your vote is yours and yours alone: you do not need to tell anyone how you voted.
Exit polls are sometimes conducted, where people – usually private companies working for newspapers or broadcasters – ask voters leaving the polling station who they voted for in order to gain an indication as to how an election has turned out. You do not need to respond to their questions if you don't want to.
Political discussion is not allowed inside and immediately around the polling station and staff will ask you to stop so that there's no risk of influencing other voters. If you want to debate your vote with friends or family, do it away from the polling station.
Photos, selfies and tweeting
You shouldn't take photos inside the polling station as it might risk the secrecy of the ballot.
You are more than welcome to take photos outside the polling station and share them on social media to encourage your friends and family to vote.
You can publicise your own vote if you wish, but it is an offence to reveal someone else's vote or to influence them to do so if they don't want to.
The count and the results
Polls close at 10pm and Returning Officers will begin the count as soon as practicable within four hours after the close of the poll.
Most of the results will be declared early on Friday 13 December.
Deeside.com will be live at the count in Connah's Quay where results for Alyn and Deeside and Delyn will be announced.

[Feature image https://www.bluecross.org.uk/]
Spotted something? Got a story? Send a Facebook Message | A direct message on Twitter | Email: News@Deeside.com