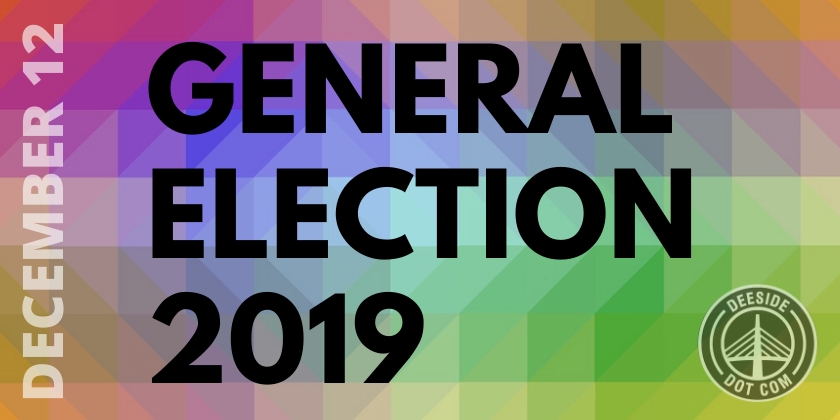 Voting day in the December general election is this Thursday – Dec 12.
The election comes six weeks after Brexit negotiations in Westminster led MPs to back Boris Johnson's call for a vote. ‌​‌‌‌​‌‌‍‌​‌‌‌​‌​‍‌​‌‌‌​‌​
Parliament was officially dissolved on Nov 6, since then candidates from the Conservative, Labour, Brexit, Lib Dem and Plaid Cymru parties have been promoting their campaigns across Flintshire. ‌​‌‌‌​‌‌‍‌​‌‌‌​‌​‍‌​‌‌‌​‌​
How do I vote?
Polling stations are open from 7am to 10pm on Thursday 12th December. ‌​‌‌‌​‌‌‍‌​‌‌‌​‌​‍‌​‌‌‌​‌​
If you don't have your poll card, you can go to the polling station and give them your name and address. You don't need any other form of ID. ‌​‌‌‌​‌‌‍‌​‌‌‌​‌​‍‌​‌‌‌​‌​
Give your name and address to the staff inside the polling station when you arrive. You don't have to take your poll card with you. ‌​‌‌‌​‌‌‍‌​‌‌‌​‌​‍‌​‌‌‌​‌​
You'll be given a ballot paper containing a list of the people, parties or the options you can vote for. ‌​‌‌‌​‌‌‍‌​‌‌‌​‌​‍‌​‌‌‌​‌​
Take your ballot paper into a polling booth.
Follow the instructions on the notices in the polling booth and on the top of the ballot paper to vote.
Put it in the ballot box.
When are the results out?
Polling stations close at 10pm on the 12th of December, Deeside.com will bring you the local results live as they happen. ‌​‌‌‌​‌‌‍‌​‌‌‌​‌​‍‌​‌‌‌​‌​
The candidates standing in Alyn and Deeside.
---