Welsh Government pushing forward with controversial tourism tax plan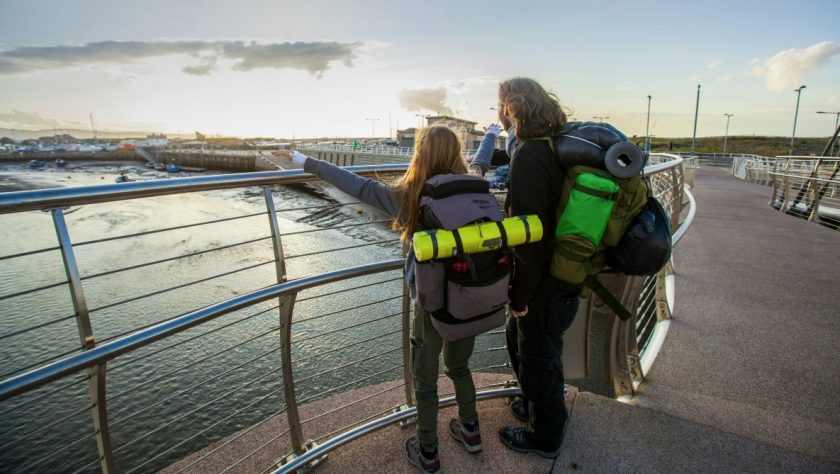 This article is old - Published: Thursday, Mar 30th, 2023
The Welsh Government has confirmed that plans for a tourism tax in Wales will go ahead ‌​‌‌‌​‌‌‍‌​‌‌‌​‌​‍‌​‌‌‌​‌​ ‌​‌‌‌​‌‌‍‌​‌‌‌​‌​‍‌​‌‌‌​‌​
Legislation allowing local authorities to introduce a visitor levy set to be put to the Senedd within the next two years. ‌​‌‌‌​‌‌‍‌​‌‌‌​‌​‍‌​‌‌‌​‌​ ‌​‌‌‌​‌‌‍‌​‌‌‌​‌​‍‌​‌‌‌​‌​
The tax aims to create a more sustainable tourism sector while supporting local communities, The Welsh Government has said. ‌​‌‌‌​‌‌‍‌​‌‌‌​‌​‍‌​‌‌‌​‌​ ‌​‌‌‌​‌‌‍‌​‌‌‌​‌​‍‌​‌‌‌​‌​
Local authorities will be given the power to decide whether to introduce the levy, which would be a small charge paid by people staying in commercially-let overnight visitor accommodation. ‌​‌‌‌​‌‌‍‌​‌‌‌​‌​‍‌​‌‌‌​‌​ ‌​‌‌‌​‌‌‍‌​‌‌‌​‌​‍‌​‌‌‌​‌​
This would enable funds to be raised for the benefit of local areas. ‌​‌‌‌​‌‌‍‌​‌‌‌​‌​‍‌​‌‌‌​‌​ ‌​‌‌‌​‌‌‍‌​‌‌‌​‌​‍‌​‌‌‌​‌​
Similar charges have been implemented in more than 40 destinations worldwide, such as Greece, Frankfurt, Amsterdam, and Catalonia. ‌​‌‌‌​‌‌‍‌​‌‌‌​‌​‍‌​‌‌‌​‌​ ‌​‌‌‌​‌‌‍‌​‌‌‌​‌​‍‌​‌‌‌​‌​
The announcement follows a public consultation on the implementation of the visitor levy, which received over a thousand responses and closed in December. ‌​‌‌‌​‌‌‍‌​‌‌‌​‌​‍‌​‌‌‌​‌​ ‌​‌‌‌​‌‌‍‌​‌‌‌​‌​‍‌​‌‌‌​‌​
The majority of respondents agreed that tourists should contribute towards the costs of maintaining and investing in the destinations they visit. ‌​‌‌‌​‌‌‍‌​‌‌‌​‌​‍‌​‌‌‌​‌​ ‌​‌‌‌​‌‌‍‌​‌‌‌​‌​‍‌​‌‌‌​‌​
Support for the levy was particularly strong in areas with high levels of tourism. ‌​‌‌‌​‌‌‍‌​‌‌‌​‌​‍‌​‌‌‌​‌​ ‌​‌‌‌​‌‌‍‌​‌‌‌​‌​‍‌​‌‌‌​‌​
Rebecca Evans, Minister for Finance and Local Government, highlighted the importance of creating a sustainable tourism sector that supports local communities. ‌​‌‌‌​‌‌‍‌​‌‌‌​‌​‍‌​‌‌‌​‌​ ‌​‌‌‌​‌‌‍‌​‌‌‌​‌​‍‌​‌‌‌​‌​
She stated, "As the Easter break approaches and many parts of Wales prepare to welcome visitors from around the world, it's more important than ever that we look to create a sustainable tourism sector that also supports local communities." ‌​‌‌‌​‌‌‍‌​‌‌‌​‌​‍‌​‌‌‌​‌​ ‌​‌‌‌​‌‌‍‌​‌‌‌​‌​‍‌​‌‌‌​‌​
"Over the coming years, we will continue to work with businesses, local government and all our partners to design a levy that will put power into the hands of local communities." ‌​‌‌‌​‌‌‍‌​‌‌‌​‌​‍‌​‌‌‌​‌​ ‌​‌‌‌​‌‌‍‌​‌‌‌​‌​‍‌​‌‌‌​‌​
The Minister continued: "We understand some businesses have reservations about a visitor levy and I am grateful to all those who took the time to respond to our consultation. '" ‌​‌‌‌​‌‌‍‌​‌‌‌​‌​‍‌​‌‌‌​‌​ ‌​‌‌‌​‌‌‍‌​‌‌‌​‌​‍‌​‌‌‌​‌​
"These responses will be carefully considered as we continue to develop our specific plans for a levy. " ‌​‌‌‌​‌‌‍‌​‌‌‌​‌​‍‌​‌‌‌​‌​ ‌​‌‌‌​‌‌‍‌​‌‌‌​‌​‍‌​‌‌‌​‌​
"Many destinations around the world use visitor levies to empower and enhance their local areas for the benefit of visitors and locals alike – I am confident this will be the case here in Wales." ‌​‌‌‌​‌‌‍‌​‌‌‌​‌​‍‌​‌‌‌​‌​ ‌​‌‌‌​‌‌‍‌​‌‌‌​‌​‍‌​‌‌‌​‌​
Proposals for a visitor levy have been progressed through Welsh Government's Co-operation agreement with Plaid Cymru. ‌​‌‌‌​‌‌‍‌​‌‌‌​‌​‍‌​‌‌‌​‌​ ‌​‌‌‌​‌‌‍‌​‌‌‌​‌​‍‌​‌‌‌​‌​
Plaid Cymru Designated Member Cefin Campbell said: ‌​‌‌‌​‌‌‍‌​‌‌‌​‌​‍‌​‌‌‌​‌​ ‌​‌‌‌​‌‌‍‌​‌‌‌​‌​‍‌​‌‌‌​‌​
"We want Wales to have a thriving, sustainable tourism sector and the visitor levy will play a part in achieving this." ‌​‌‌‌​‌‌‍‌​‌‌‌​‌​‍‌​‌‌‌​‌​ ‌​‌‌‌​‌‌‍‌​‌‌‌​‌​‍‌​‌‌‌​‌​
"Our aim is to develop responsible tourism that works both for visitors and for the communities they are visiting." ‌​‌‌‌​‌‌‍‌​‌‌‌​‌​‍‌​‌‌‌​‌​
"Local authorities will be able to introduce a small contribution from visitors enjoying their area to help develop and protect local services and infrastructure." ‌​‌‌‌​‌‌‍‌​‌‌‌​‌​‍‌​‌‌‌​‌​ ‌​‌‌‌​‌‌‍‌​‌‌‌​‌​‍‌​‌‌‌​‌​
However, the announcement has not been without criticism. ‌​‌‌‌​‌‌‍‌​‌‌‌​‌​‍‌​‌‌‌​‌​ ‌​‌‌‌​‌‌‍‌​‌‌‌​‌​‍‌​‌‌‌​‌​
Welsh Conservative Shadow Minister for Tourism, Tom Giffard MS, has referred to the tax as a "toxic tourism tax" and expressed concerns that local communities might not benefit from the proceeds. ‌​‌‌‌​‌‌‍‌​‌‌‌​‌​‍‌​‌‌‌​‌​ ‌​‌‌‌​‌‌‍‌​‌‌‌​‌​‍‌​‌‌‌​‌​
"Nothing says welcome to Wales more than Labour announcing they will be pressing ahead with their toxic tourism tax as families gear up for the Easter holidays." ‌​‌‌‌​‌‌‍‌​‌‌‌​‌​‍‌​‌‌‌​‌​ ‌​‌‌‌​‌‌‍‌​‌‌‌​‌​‍‌​‌‌‌​‌​
"As ever the devil is in the detail with these consultations and we know that it is unlikely the proceeds would be used to improve local tourism economies, in fact Adam Price (Plaid Cymru Leader) said it would be used for other vanity projects, so it's highly likely our local communities won't see any benefit." ‌​‌‌‌​‌‌‍‌​‌‌‌​‌​‍‌​‌‌‌​‌​ ‌​‌‌‌​‌‌‍‌​‌‌‌​‌​‍‌​‌‌‌​‌​
"Tourism supports 1 in 7 jobs in Wales enabling people to pay council tax, helping to tackle the issues that Labour claim a tourism tax would fix." ‌​‌‌‌​‌‌‍‌​‌‌‌​‌​‍‌​‌‌‌​‌​ ‌​‌‌‌​‌‌‍‌​‌‌‌​‌​‍‌​‌‌‌​‌​
"The Labour Government should be working with the industry to boost this vital sector instead of taking a sledgehammer to crack a nut." ‌​‌‌‌​‌‌‍‌​‌‌‌​‌​‍‌​‌‌‌​‌​ ‌​‌‌‌​‌‌‍‌​‌‌‌​‌​‍‌​‌‌‌​‌​
Spotted something? Got a story? Send a Facebook Message | A direct message on Twitter | Email: News@Deeside.com
---
Latest News
---