Welsh Government "didn't think £500 care worker bonus through", says social care spokeswoman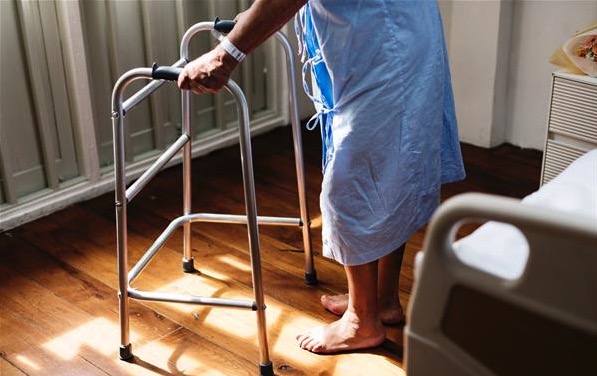 This article is old - Published: Monday, Oct 19th, 2020
A county's social care spokeswoman says Welsh Government didn't "think through" a £500 bonus for North Wales care workers, which will now be taxed. ‌​‌‌‌​‌‌‍‌​‌‌‌​‌​‍‌​‌‌‌​‌​
Bobby Feeley, Denbighshire council's lead member for wellbeing and independence, said Welsh Government should have established the tax position before announcing the bonus for care home workers on May 1. ‌​‌‌‌​‌‌‍‌​‌‌‌​‌​‍‌​‌‌‌​‌​
The Unison union wrote to Prime Minister Johnson in June, outlining how poor wages meant many care staff receiving the bonus would be in receipt of Universal Credit and, of those, any earning above £12,500 would end up taking home around £125. ‌​‌‌‌​‌‌‍‌​‌‌‌​‌​‍‌​‌‌‌​‌​
The union also demanded "systemic low pay" within care is addressed and called for "sustained investment to lift care workers out of in-work poverty". ‌​‌‌‌​‌‌‍‌​‌‌‌​‌​‍‌​‌‌‌​‌​
A rejection of the proposal to make the payments exempt was finally received by Unison last week, from Treasury Minister Jesse Norman MP, who had been passed the letter by Number 10. ‌​‌‌‌​‌‌‍‌​‌‌‌​‌​‍‌​‌‌‌​‌​
Cllr Feeley, who represents Ruthin, said: "It was announced before the Welsh Government put any thought into how it would be distributed. ‌​‌‌‌​‌‌‍‌​‌‌‌​‌​‍‌​‌‌‌​‌​
"I think local authorities have tried to do the best they can to get the money to the people who deserve it. ‌​‌‌‌​‌‌‍‌​‌‌‌​‌​‍‌​‌‌‌​‌​
"It's a wonderful notion but I don't think think they thought through how it was going to be done – whoever put it together didn't put it together well enough. ‌​‌‌‌​‌‌‍‌​‌‌‌​‌​‍‌​‌‌‌​‌​
"It's a real shame for staff who thought it was going to be £500. Let's hope it's helped enough people but some will be very disappointed." ‌​‌‌‌​‌‌‍‌​‌‌‌​‌​‍‌​‌‌‌​‌​
Welsh Government and unions in Wales had been lobbying Prime Minister Boris Johnson to instruct HMRC and Universal Credit to make the payment exempt in recognition of carers' service during the pandemic. ‌​‌‌‌​‌‌‍‌​‌‌‌​‌​‍‌​‌‌‌​‌​
Number 10 passed the letter to Mr Norman, who wrote back on behalf of the PM on October 7. ‌​‌‌‌​‌‌‍‌​‌‌‌​‌​‍‌​‌‌‌​‌​
He said: "The carer's bonus payment to employees functions as a top up to wages, and is thus taxable as earnings under normal rules. ‌​‌‌‌​‌‌‍‌​‌‌‌​‌​‍‌​‌‌‌​‌​
"This is consistent with the approach across different forms of financial support at this time." ‌​‌‌‌​‌‌‍‌​‌‌‌​‌​‍‌​‌‌‌​‌​
Karen Loughlin, Unison Cymru Wales regional secretary, was scathing in her response to what she called the Prime Minister's "disgraceful decision". ‌​‌‌‌​‌‌‍‌​‌‌‌​‌​‍‌​‌‌‌​‌​
She said: "This bonus was meant for hard-pressed care workers and their families, not to disappear into the Treasury's coffers ‌​‌‌‌​‌‌‍‌​‌‌‌​‌​‍‌​‌‌‌​‌​
"Care workers have looked after our loved ones under difficult and frightening circumstances during the pandemic and they were applauded by Boris Johnson. ‌​‌‌‌​‌‌‍‌​‌‌‌​‌​‍‌​‌‌‌​‌​
"This decision shows he's not on the side of care workers or working people in Wales. They have every right to feel bitter. ‌​‌‌‌​‌‌‍‌​‌‌‌​‌​‍‌​‌‌‌​‌​
"The super-rich have become even wealthier during the lockdown but the people whose jobs are most socially valuable are forced to struggle on the breadline. ‌​‌‌‌​‌‌‍‌​‌‌‌​‌​‍‌​‌‌‌​‌​
"The Secretary of State for Wales, Simon Hart, should be banging the Cabinet table for the people of Wales but that doesn't seem to be happening either." ‌​‌‌‌​‌‌‍‌​‌‌‌​‌​‍‌​‌‌‌​‌​
A Welsh Government spokeswoman said: "We're disappointed the UK Government has chosen to tax this special payment for social care workers, taking money out of the pockets of some of the hardest working care staff in Wales." ‌​‌‌‌​‌‌‍‌​‌‌‌​‌​‍‌​‌‌‌​‌​
By Jez Hemming – Local Democracy Reporter ‌​‌‌‌​‌‌‍‌​‌‌‌​‌​‍‌​‌‌‌​‌​
Spotted something? Got a story? Send a Facebook Message | A direct message on Twitter | Email: News@Deeside.com
---
Latest News
---