Universal Credit cut will punish tens of thousands of working families and key workers in Wales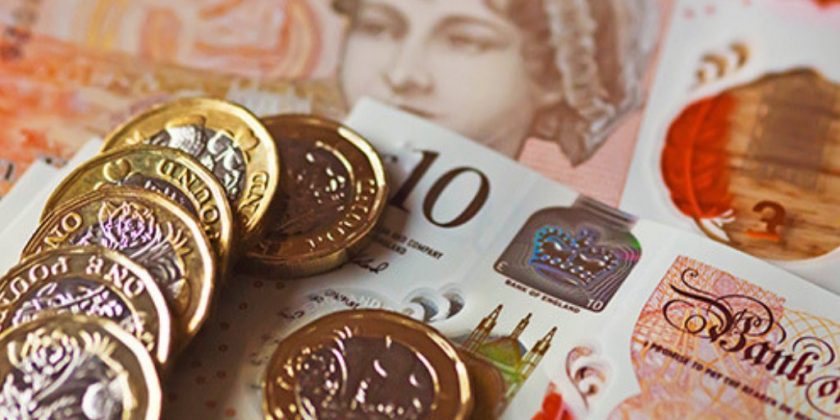 This article is old - Published: Friday, Jul 23rd, 2021

Tens of thousands of working families in Wales – including many key worker households – will be worse off as a result of the UK Government's planned cut to Universal Credit, Wales TUC has warned. ‌​‌‌‌​‌‌‍‌​‌‌‌​‌​‍‌​‌‌‌​‌​
104,000 workers in Wales are currently receiving Universal Credit – the equivalent of around 2 in 5 (37%) of all universal credit recipients. They will all be hit by the £20 per week cut. ‌​‌‌‌​‌‌‍‌​‌‌‌​‌​‍‌​‌‌‌​‌​
However, the Working Tax Credit is also being cut, having also been raised by £20pw in early 2020. ‌​‌‌‌​‌‌‍‌​‌‌‌​‌​‍‌​‌‌‌​‌​
So the majority of those affected by the £20pw cut to benefits this autumn will be families who are working, according to the Joseph Rowntree Foundation (JRF). ‌​‌‌‌​‌‌‍‌​‌‌‌​‌​‍‌​‌‌‌​‌​
The Wales TUC says low-paid key workers will be among those worst affected. ‌​‌‌‌​‌‌‍‌​‌‌‌​‌​‍‌​‌‌‌​‌​
Research published last week showed that 60,000 children in key worker households are currently growing up in poverty – with many currently receiving in-work benefits like Universal Credit. ‌​‌‌‌​‌‌‍‌​‌‌‌​‌​‍‌​‌‌‌​‌​
Today's analysis shows that the cut to Universal Credit will impact heavily on low-paid workers right across Wales ‌​‌‌‌​‌‌‍‌​‌‌‌​‌​‍‌​‌‌‌​‌​
For example, in the Welsh Secretary Simon Hart's constituency (Carmarthen West and South Pembrokeshire) nearly half (43%) of people currently receiving Universal Credit are in work – with 2,560 workers in the constituency depending on it. This number will only grow as more families transfer over from the Working Tax Credit. ‌​‌‌‌​‌‌‍‌​‌‌‌​‌​‍‌​‌‌‌​‌​
The Wales TUC says the £20 increase in Universal Credit has been a "vital lifeline" for low-paid workers – and that reducing crucial in-work support will push more families below the breadline. ‌​‌‌‌​‌‌‍‌​‌‌‌​‌​‍‌​‌‌‌​‌​
In addition to stopping the planned £20pw cut to Universal Credit, the union body is calling on the UK Government must increase the minimum wage to £10 an hour and urgently bring forward an employment bill to tackle insecure work. ‌​‌‌‌​‌‌‍‌​‌‌‌​‌​‍‌​‌‌‌​‌​
Wales TUC General Secretary Shavanah Taj said: "Everyone should have enough money to live on." ‌​‌‌‌​‌‌‍‌​‌‌‌​‌​‍‌​‌‌‌​‌​
"But if the Universal Credit cut goes ahead tens of thousands of working families in Wales – including key workers – will be forced to get by on much less every week. It is levelling down – not levelling up." ‌​‌‌‌​‌‌‍‌​‌‌‌​‌​‍‌​‌‌‌​‌​
"UK ministers should abandon this cruel cut that will hit low-income working families. We need a social security system that helps people get back on their feet – not one that locks them in poverty." ‌​‌‌‌​‌‌‍‌​‌‌‌​‌​‍‌​‌‌‌​‌​
"And we need decent jobs on decent pay for every worker, in every part of the country." ‌​‌‌‌​‌‌‍‌​‌‌‌​‌​‍‌​‌‌‌​‌​
"That means increasing the minimum wage, investing to create good green jobs and tackling the scourge of insecure work. Cutting universal credit isn't the way to achieve decent work." ‌​‌‌‌​‌‌‍‌​‌‌‌​‌​‍‌​‌‌‌​‌​
Alyn and Deeside MP Mark Tami said the decision to cut the £20 uplift "makes no sense." ‌​‌‌‌​‌‌‍‌​‌‌‌​‌​‍‌​‌‌‌​‌​
He said: "Snatching money from Universal Credit is exactly the wrong thing to do. Most people who get Universal Credit are in work, or disabled. ‌​‌‌‌​‌‌‍‌​‌‌‌​‌​‍‌​‌‌‌​‌​
"This cut will hit hardest those people who are working in badly paid jobs, the 'just about managing'." ‌​‌‌‌​‌‌‍‌​‌‌‌​‌​‍‌​‌‌‌​‌​
"This cut will also see more children in Alyn & Deeside pushed back into poverty. We should be fighting to end child poverty, not increase it." ‌​‌‌‌​‌‌‍‌​‌‌‌​‌​‍‌​‌‌‌​‌​
"It makes no sense to grab this money from people who need it most, from a child poverty point of view, or from an economic point of view." ‌​‌‌‌​‌‌‍‌​‌‌‌​‌​‍‌​‌‌‌​‌​
"All of this money currently gets spent in our area, in local businesses, supporting local jobs. ‌​‌‌‌​‌‌‍‌​‌‌‌​‌​‍‌​‌‌‌​‌​
The Deeside MP added: "What's the Government going to do with it instead? I doubt the answer is spend it here, quite frankly." ‌​‌‌‌​‌‌‍‌​‌‌‌​‌​‍‌​‌‌‌​‌​
"Most people in our area, if they lost their job, would need Universal Credit to survive." ‌​‌‌‌​‌‌‍‌​‌‌‌​‌​‍‌​‌‌‌​‌​
Spotted something? Got a story? Send a Facebook Message | A direct message on Twitter | Email: News@Deeside.com
---
Latest News
Welsh Government's electric vehicle broken promises 'embarrassing and unacceptable' says Senedd Committee
---