Ofgem expected to reduce energy price cap, but average energy bills could still rise by £500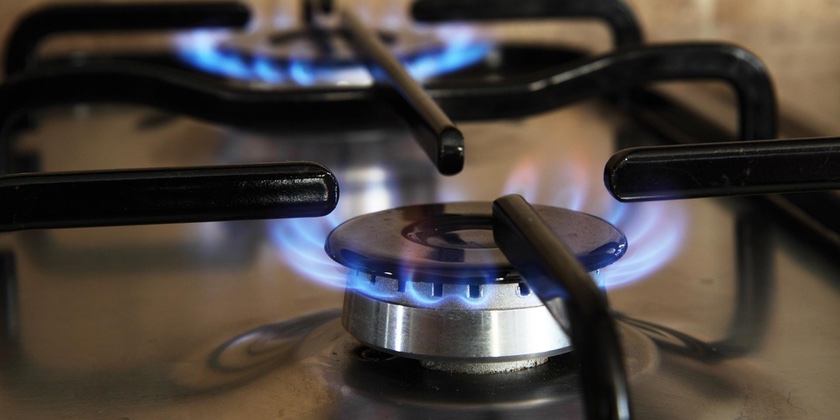 UK energy regulator Ofgem is expected to announce a reduction in the cap on the amount that energy suppliers can charge customers by around £1,000. ‌​‌‌‌​‌‌‍‌​‌‌‌​‌​‍‌​‌‌‌​‌​
However, industry experts predict that bills could still rise by an average of £500, despite the reduction. ‌​‌‌‌​‌‌‍‌​‌‌‌​‌​‍‌​‌‌‌​‌​
The energy price cap sets a maximum price that energy suppliers can charge consumers for each kilowatt-hour (kWh) of energy they use. ‌​‌‌‌​‌‌‍‌​‌‌‌​‌​‍‌​‌‌‌​‌​
While individual household costs depend on how much energy is used, the current cap is set at £4,279 per year for the average household. ‌​‌‌‌​‌‌‍‌​‌‌‌​‌​‍‌​‌‌‌​‌​
However, according to the latest forecast from energy consultancy, Cornwall Insight, Ofgem is set to announce a cap reduction to £3,295, effective from April 1st. ‌​‌‌‌​‌‌‍‌​‌‌‌​‌​‍‌​‌‌‌​‌​
But customers are likely to pay 20% more – around £500 – because the government's additional support (the energy price guarantee) only partially protects them from paying the full price cap ‌​‌‌‌​‌‌‍‌​‌‌‌​‌​‍‌​‌‌‌​‌​
Dr Craig Lowrey, Principal Consultant at Cornwall Insight said: "Regrettably the forecast for April looks set to leave the price cap above the increased Energy Price Guarantee level, meaning average annual consumer bills will effectively jump by 20% (£500). ‌​‌‌‌​‌‌‍‌​‌‌‌​‌​‍‌​‌‌‌​‌​
"However, this is before we take into account the end of the £400 energy rebate scheme in March, meaning that the cost of energy for households will increase by even more." ‌​‌‌‌​‌‌‍‌​‌‌‌​‌​‍‌​‌‌‌​‌​
"While tumbling cap projections are a positive, unfortunately, already stretched households will be seeing little benefit before July." ‌​‌‌‌​‌‌‍‌​‌‌‌​‌​‍‌​‌‌‌​‌​
"In the latter half of the year, we see a notable shift in our predictions, as the cap falls below the government support price for the first time since the introduction of the EPG in October. This gives us some hope for optimism as far as the wider energy debate is concerned. ‌​‌‌‌​‌‌‍‌​‌‌‌​‌​‍‌​‌‌‌​‌​
"While prices under the cap remain considerably higher than historic norms, the combination of falling wholesale prices and an increase in the EPG could see the return of competitive tariffs, and with it the chance for consumers to take back some control over their energy bills." ‌​‌‌‌​‌‌‍‌​‌‌‌​‌​‍‌​‌‌‌​‌​
"Of course, all of these outcomes remain subject to wholesale energy market volatility – the potential for which cannot be discounted while the current energy crisis is still ongoing." ‌​‌‌‌​‌‌‍‌​‌‌‌​‌​‍‌​‌‌‌​‌​
"As demonstrated by events over the past year, international incidents can significantly impact energy prices, and our dependence on foreign energy imports leaves us more susceptible to global changes." ‌​‌‌‌​‌‌‍‌​‌‌‌​‌​‍‌​‌‌‌​‌​
"What we can say is current indications show the outlook for energy bills improving, which in itself is a positive sign." ‌​‌‌‌​‌‌‍‌​‌‌‌​‌​‍‌​‌‌‌​‌​
Spotted something? Got a story? Send a Facebook Message | A direct message on Twitter | Email: News@Deeside.com
---
Latest News
---