The most expensive cat and dog breeds to insure, according to Which?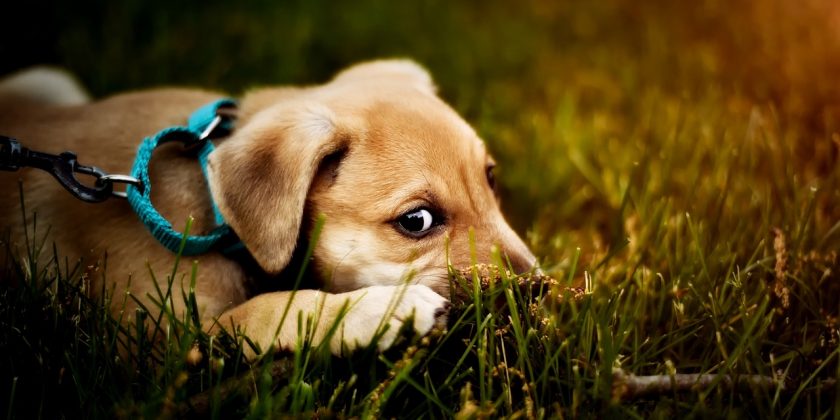 Pet owners in the UK are struggling to keep up with the cost of pet insurance, with almost a fifth of owners slipping into debt, according to research from Pets4Homes. ‌​‌‌‌​‌‌‍‌​‌‌‌​‌​‍‌​‌‌‌​‌​
As living costs continue to rise, pet owners are finding it increasingly difficult to cover the cost of their pet's insurance, according to Which? ‌​‌‌‌​‌‌‍‌​‌‌‌​‌​‍‌​‌‌‌​‌​
However, the Association of British Insurers (ABI) found that the average pet insurance premium in the UK is now £271, down from £279 in 2019. ‌​‌‌‌​‌‌‍‌​‌‌‌​‌​‍‌​‌‌‌​‌​
Pet insurance is essential for many pet owners as it covers unexpected costs such as vet fees, overseas travel cover, cattery and kennel fees, and dental costs. ‌​‌‌‌​‌‌‍‌​‌‌‌​‌​‍‌​‌‌‌​‌​
With the rising costs of pet insurance, it's important for pet owners to understand which breeds are the most expensive to insure and how they can save money. ‌​‌‌‌​‌‌‍‌​‌‌‌​‌​‍‌​‌‌‌​‌​
According to Confused.com, 97% of all animals insured in 2021 were cats or dogs. ‌​‌‌‌​‌‌‍‌​‌‌‌​‌​‍‌​‌‌‌​‌​
Some breeds are more expensive to insure than others due to their higher value and increased risk of illnesses and injuries associated with their breed. Pet insurers charge a higher premium for pedigree pets as a result. ‌​‌‌‌​‌‌‍‌​‌‌‌​‌​‍‌​‌‌‌​‌​
Confused.com has released figures for the most expensive breeds to insure, with an average price of what owners can expect to pay in 2022. ‌​‌‌‌​‌‌‍‌​‌‌‌​‌​‍‌​‌‌‌​‌​
The most expensive dogs to insure are the Cane corso at £695, the Leonberger at £677, and the St Bernard at £587. ‌​‌‌‌​‌‌‍‌​‌‌‌​‌​‍‌​‌‌‌​‌​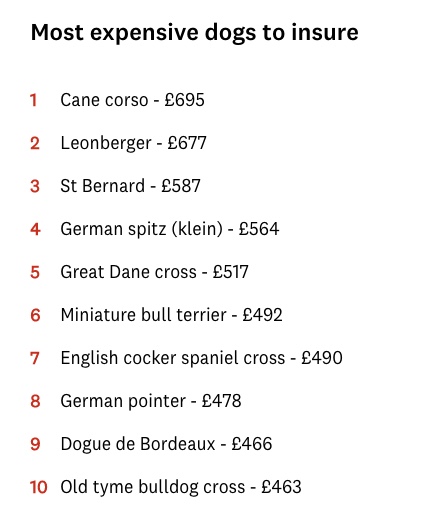 ‌​‌‌‌​‌‌‍‌​‌‌‌​‌​‍‌​‌‌‌​‌​
The most expensive cats to insure are the Ragamuffin cross at £977, the Nebelung at £494, and the Don sphynx at £403. ‌​‌‌‌​‌‌‍‌​‌‌‌​‌​‍‌​‌‌‌​‌​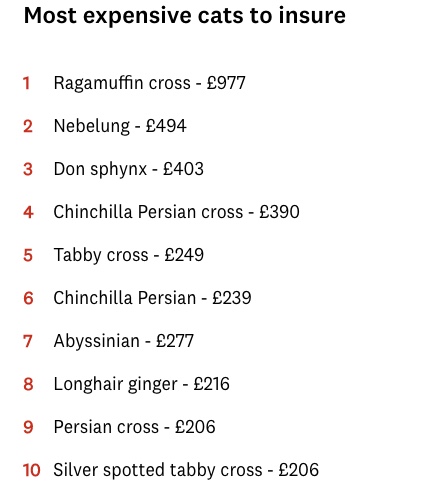 ‌​‌‌‌​‌‌‍‌​‌‌‌​‌​‍‌​‌‌‌​‌​
While pet insurance can be expensive, consumner watchdog Which? offers some tips on how pet owners can reduce the cost. ‌​‌‌‌​‌‌‍‌​‌‌‌​‌​‍‌​‌‌‌​‌​
For example, owners can increase the excess they pay, which would lower their monthly premiums. ‌​‌‌‌​‌‌‍‌​‌‌‌​‌​‍‌​‌‌‌​‌​
They can also choose a lower level of cover, although this would mean that they wouldn't be covered for as many costs. ‌​‌‌‌​‌‌‍‌​‌‌‌​‌​‍‌​‌‌‌​‌​
It's important to note that the figures provided are UK averages for pets with no existing medical conditions and are for the quotes generated in 2022 only. Based on all quotes for 2022, the average UK insurance costs for a dog came to £199, and £114 for a cat. ‌​‌‌‌​‌‌‍‌​‌‌‌​‌​‍‌​‌‌‌​‌​
While pet insurance can be costly, it is a necessary expense for pet owners. ‌​‌‌‌​‌‌‍‌​‌‌‌​‌​‍‌​‌‌‌​‌​
By understanding which breeds are the most expensive to insure and how to reduce costs, pet owners can make sure they can provide their pets with the care they need. ‌​‌‌‌​‌‌‍‌​‌‌‌​‌​‍‌​‌‌‌​‌​
Which? has an article on best and worst pet insurance, click here: ‌​‌‌‌​‌‌‍‌​‌‌‌​‌​‍‌​‌‌‌​‌​
Spotted something? Got a story? Send a Facebook Message | A direct message on Twitter | Email: News@Deeside.com
---
Latest News
---