Teachers' strike set to go ahead on Wednesday in Wales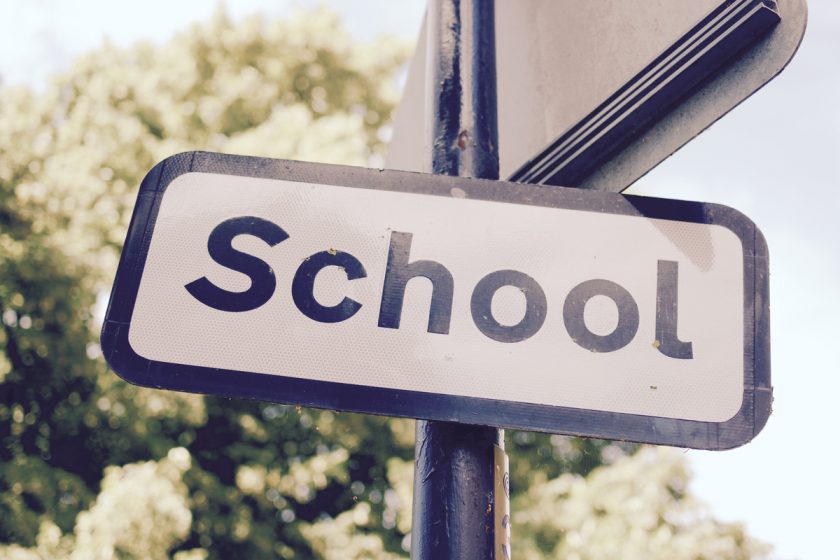 Teachers and support staff from the National Education Union (NEU), Wales' biggest teaching union, will go on strike on Wednesday February 1. ‌​‌‌‌​‌‌‍‌​‌‌‌​‌​‍‌​‌‌‌​‌​
Flintshire Council has said more than 40 schools will be fully closed in the county on Wednesday. ‌​‌‌‌​‌‌‍‌​‌‌‌​‌​ ‌​‌‌‌​‌‌‍‌​‌‌‌​‌​‍‌​‌‌‌​‌​
Teachers and support staff from the National Education Union (NEU), Wales' biggest teaching union, are set to go on strike, starting the first of four planned days of action over the next few months. ‌​‌‌‌​‌‌‍‌​‌‌‌​‌​‍‌​‌‌‌​‌​
In Wales a 92.28 per cent majority of NEU members voted yes on a turnout of 58.07 per cent. ‌ ‌​‌‌‌​‌‌‍‌​‌‌‌​‌​‍‌​‌‌‌​‌​ ‌​‌‌‌​‌‌‍‌​‌‌‌​‌​‍‌​‌‌‌​‌​ ‌​‌‌‌​‌‌‍‌​‌‌‌​‌​‍‌​‌‌‌​‌​ ‌​‌‌‌​‌‌‍‌​‌‌‌​‌​‍‌​‌‌‌​‌​ ‌​‌‌‌​‌‌‍‌​‌‌‌​‌​‍‌​‌‌‌​‌​
The union has called for a pay rise higher than five per cent, however, the Welsh government has so far only offered a one-off payment for teaching staff i‌n addition to the existing salary increase​.‌ ‌​‌‌‌​‌‌‍‌​‌‌‌​‌​‍‌​‌‌‌​‌​ ‌​‌‌‌​‌‌‍‌​‌‌‌​‌​‍‌​‌‌‌​‌​
This was rejected by education representatives. A similar offer to health and social care staff has also been refused. ‌​‌‌‌​‌‌‍‌​‌‌‌​‌​‍‌​‌‌‌​‌​ ‌​‌‌‌​‌‌‍‌​‌‌‌​‌​‍‌​‌‌‌​‌​ ‌​‌‌‌​‌‌‍‌​‌‌‌​‌​‍‌​‌‌‌​‌​ ‌​‌‌‌​‌‌‍‌​‌‌‌​‌​‍‌​‌‌‌​‌​ ‌​‌‌‌​‌‌‍‌​‌‌‌​‌​‍‌​‌‌‌​‌​
The strikes will take place alongside similar action by university staff, as disagreements over staff pay continue to go unresolved between unions and the Welsh Education Minister, Jeremy Miles. ‌​‌‌‌​‌‌‍‌​‌‌‌​‌​‍‌​‌‌‌​‌​
Hannah O'Neil of the NEU said that the decision to go on strike was not taken lightly, but with education in crisis, it was the only option left. Meanwhile, the Education Minister stated that he remains committed to finding a solution with union members. ‌​‌‌‌​‌‌‍‌​‌‌‌​‌​‍‌​‌‌‌​‌​
Members of the National Association of Head Teachers (NAHT) in Wales will begin action short of a strike, limiting it to meetings and calls during working hours and not making arrangements to cover for those participating in the strikes. ‌​‌‌‌​‌‌‍‌​‌‌‌​‌​‍‌​‌‌‌​‌​
The impact of the strikes will vary from school to school, with some closed, others open to some pupils, and online learning being an option for some. ‌​‌‌‌​‌‌‍‌​‌‌‌​‌​‍‌​‌‌‌​‌​
Flintshire Council has released a list of all schools that will be closed, partially closed and fully closed on Wednesday. ‌​‌‌‌​‌‌‍‌​‌‌‌​‌​‍‌​‌‌‌​‌​ ‌​‌‌‌​‌‌‍‌​‌‌‌​‌​‍‌​‌‌‌​‌​
Flintshire's Leader and Cabinet Member for Education, Welsh Language, Culture and Leisure, Councillor Ian Roberts, said: ‌​‌‌‌​‌‌‍‌​‌‌‌​‌​‍‌​‌‌‌​‌​ ‌​‌‌‌​‌‌‍‌​‌‌‌​‌​‍‌​‌‌‌​‌​
"We appreciate parents' concerns regarding any disruption on Wednesday, February 1 and we are working with schools to manage this in the best way possible. ‌​‌‌‌​‌‌‍‌​‌‌‌​‌​‍‌​‌‌‌​‌​ ‌​‌‌‌​‌‌‍‌​‌‌‌​‌​‍‌​‌‌‌​‌​
"The full extent of the industrial action, however, will not be known until the day itself. ‌​‌‌‌​‌‌‍‌​‌‌‌​‌​‍‌​‌‌‌​‌​ ‌​‌‌‌​‌‌‍‌​‌‌‌​‌​‍‌​‌‌‌​‌​
"The list of schools issued is current as of today (Friday 27 January) and is subject to change. ‌​‌‌‌​‌‌‍‌​‌‌‌​‌​‍‌​‌‌‌​‌​ ‌​‌‌‌​‌‌‍‌​‌‌‌​‌​‍‌​‌‌‌​‌​
"Parents are advised to look out for communications from their child's school and to take the necessary action." ‌​‌‌‌​‌‌‍‌​‌‌‌​‌​‍‌​‌‌‌​‌​ ‌​‌‌‌​‌‌‍‌​‌‌‌​‌​‍‌​‌‌‌​‌​
Date of Action:  1st Feb 2023 ‌​‌‌‌​‌‌‍‌​‌‌‌​‌​‍‌​‌‌‌​‌​ ‌​‌‌‌​‌‌‍‌​‌‌‌​‌​‍‌​‌‌‌​‌​
| | | | |
| --- | --- | --- | --- |
| School | Fully Open | Fully Closed | Partial |
| Abermorddu | | x | |
| Broughton | | x | |
| Brynford | | x | |
| Bryn Coch | | x | |
| Bryn Deva | x | | |
| Bryn Garth | | x | |
| Bryn Gwalia | | x | |
| Bryn Pennant | | x | |
| Cae'r Nant | | | x |
| Carmel | | x | |
| Cornist Park | | x | |
| Derwen/Kinnerton | | x | |
| Derwenfa/Leeswood | x | | |
| Drury | x | | |
| Estyn | x | | |
| Ewloe Green | | | x |
| Glan Aber | x | | |
| Golftyn | x | | |
| Gronant | | x | |
| Gwernymynydd | | | x |
| Gwynedd | | x | |
| Hawarden Village | | x | |
| Lixwm | | x | |
| Maes Glas | | x | |
| Maes y Felin | | x | |
| Merllyn | | | x |
| Mountain Lane | | x | |
| Mynydd Isa | | x | |
| Nannerch | x | | |
| Northop Hall | x | | |
| Owen Jones | | | x |
| Parc y Llan | x | | |
| Penarlag | | x | |
| Penyffordd | | | x |
| Queensferry | | x | |
| Rhos Helyg | | | x |
| Saltney Ferry | | x | |
| Sandycroft | | x | |
| Sealand | | x | |
| Southdown | | x | |
| Sychdyn | | | x |
| Trelogan | | x | |
| Ty Fynnon | x | | |
| Wepre | | | x |
| Westwood | | x | |
| Wood Memorial | | x | |
| Y Foel, Cilcain | x | | |
| Y Waun | | | x |
| | | | |
| | | | |
| St Ethelwold's | | x | |
| St Mary's, Nercwys | x | | |
| St John's, Penymynydd | x | | |
| Trelawnyd VA | x | | |
| Yr Esgob, Caerwys | | x | |
| Ysgol y Llan, Whitford | | x | |
| St Anthony's RC | | | x |
| St David's RC | x | | |
| St Mary's RC | | | x |
| St Winefride's RC | | x | |
| Ven Edward Morgan | | | x |
| Ysgol Croes Atti Flint | | | |
| Ysgol Croes Atti Glannau Dyfdrwy | | | |
| Ysgol Glanrafon | | | x |
| Ysgol Gwenffrwd | | | x |
| Ysgol Mornant | | x | |
| Ysgol Terrig | | x | |
| | | | |
| Ysgol Pen Coch | x | | |
| Ysgol Maes Hyfryd | x | | |
| Plas Derwen PRU | | x | |
| | | | |
| Alun HS | | x | |
| Argoed HS | x | | |
| Castell Alun HS | | x | |
| Connah's Quay HS | | x | |
| Elfed HS | | x | |
| Flint HS | | x | |
| Hawarden HS | | x | |
| St David's HS | | x | |
| St Richard Gwyn CHS | | | x |
| Treffynnon | | x | |
| Ysgol Maes Garmon | | | x |
| | | | |
| Totals | 18 | 41 | 18 |
‌​‌‌‌​‌‌‍‌​‌‌‌​‌​‍‌​‌‌‌​‌​
The NEU has declared potential national strike action in Wales for the following dates: ‌​‌‌‌​‌‌‍‌​‌‌‌​‌​‍‌​‌‌‌​‌​ ‌​‌‌‌​‌‌‍‌​‌‌‌​‌​‍‌​‌‌‌​‌​ ‌​‌‌‌​‌‌‍‌​‌‌‌​‌​‍‌​‌‌‌​‌​
Wednesday 1st February 2023
Tuesday 14th February 2023
Wednesday 15th March 2023
Thursday 16th March 2023
‌​‌‌‌​‌‌‍‌​‌‌‌​‌​‍‌​‌‌‌​‌​
Spotted something? Got a story? Send a Facebook Message | A direct message on Twitter | Email: News@Deeside.com
---
Latest News
---