Soaring energy standing charges hit vulnerable households in North Wales hardest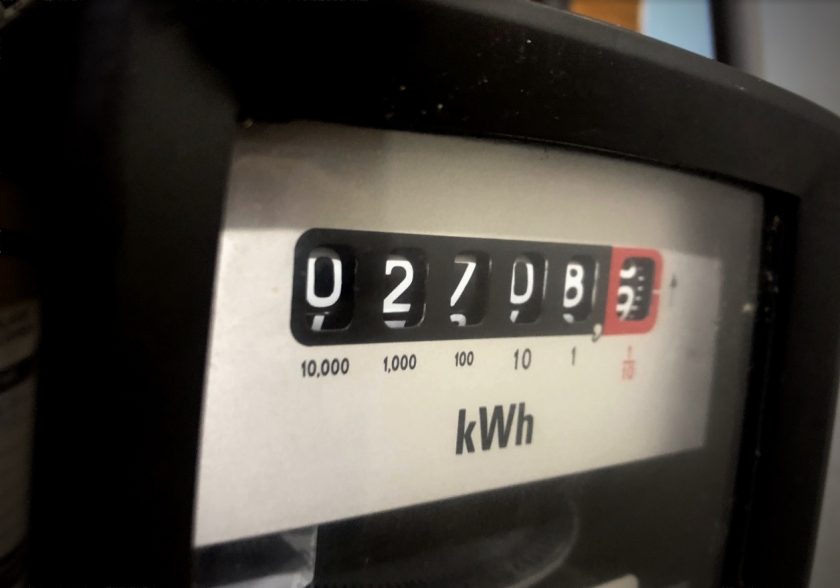 This article is old - Published: Friday, Mar 31st, 2023
North Wales has the highest energy bills in the UK, warns National Energy Action (NEA), a charity focusing on fuel poverty. ‌​‌‌‌​‌‌‍‌​‌‌‌​‌​‍‌​‌‌‌​‌​
The new level of the Ofgem price cap for energy, which comes into force on 1 April, will result in the highest standing charge for energy customers since the price cap was introduced, an increase of around 75 percent for North Wales residents since 2019. ‌​‌‌‌​‌‌‍‌​‌‌‌​‌​‍‌​‌‌‌​‌​
This comes as the number of UK households in fuel poverty is set to increase from 6.7 million to a new high of 7.5 million from 1 April, according to NEA figures. ‌​‌‌‌​‌‌‍‌​‌‌‌​‌​‍‌​‌‌‌​‌​
Many people think energy bills won't rise on 1 April, but that's not the case. ‌​‌‌‌​‌‌‍‌​‌‌‌​‌​‍‌​‌‌‌​‌​
The UK Government is keeping the Energy Price Guarantee, which will see the annual bill for typical households remain at around £2,500. ‌​‌‌‌​‌‌‍‌​‌‌‌​‌​‍‌​‌‌‌​‌​
But, as well as the standing charge increase, the UK Government is stopping the Energy Bills Support Scheme payments of £67 a month, meaning energy bills will increase by 40 per cent a year for some lower-income families. ‌​‌‌‌​‌‌‍‌​‌‌‌​‌​‍‌​‌‌‌​‌​
A standing charge is a fixed daily amount you have to pay for energy, no matter how much you use. ‌​‌‌‌​‌‌‍‌​‌‌‌​‌​‍‌​‌‌‌​‌​
It even applies to properties that are empty for part of the year – a second home, for example. ‌​‌‌‌​‌‌‍‌​‌‌‌​‌​‍‌​‌‌‌​‌​
It's added to most gas and electricity bills. ‌​‌‌‌​‌‌‍‌​‌‌‌​‌​‍‌​‌‌‌​‌​
The NEA report notes that despite the cost of failed energy suppliers largely being paid off, multiple decisions taken by the energy regulator, Ofgem, have led to standing charges soaring. ‌​‌‌‌​‌‌‍‌​‌‌‌​‌​‍‌​‌‌‌​‌​
Ben Saltmarsh, Head of Wales at NEA, highlights the regional divide in energy costs, stating that North Wales and Mersey face the highest average costs in Great Britain. ‌​‌‌‌​‌‌‍‌​‌‌‌​‌​‍‌​‌‌‌​‌​
Fixed daily charges in North Wales are over £120 more per year than those in the East Midlands. ‌​‌‌‌​‌‌‍‌​‌‌‌​‌​‍‌​‌‌‌​‌​
Since the price cap was introduced in 2020, standing charges for households in North Wales have increased by almost two-thirds, significantly impacting low-income and vulnerable households. ‌​‌‌‌​‌‌‍‌​‌‌‌​‌​‍‌​‌‌‌​‌​
Energy standing charges in North Wales and Mersey are higher due to a combination of factors, such as regional variations in network costs, regional distribution network operators' (DNO) charges, and historical differences in supply and infrastructure. ‌​‌‌‌​‌‌‍‌​‌‌‌​‌​‍‌​‌‌‌​‌​
DNOs are responsible for managing the regional energy distribution networks. ‌​‌‌‌​‌‌‍‌​‌‌‌​‌​‍‌​‌‌‌​‌​
They charge suppliers for using their infrastructure to deliver electricity and gas to households. ‌​‌‌‌​‌‌‍‌​‌‌‌​‌​‍‌​‌‌‌​‌​
These charges can differ between regions due to various factors such as population density, terrain, and the age of the network infrastructure. ‌​‌‌‌​‌‌‍‌​‌‌‌​‌​‍‌​‌‌‌​‌​
As a result, higher DNO charges in North Wales and Mersey can contribute to increased standing charges for consumers in these areas. ‌​‌‌‌​‌‌‍‌​‌‌‌​‌​‍‌​‌‌‌​‌​
According to the table below, from a Parliamentary research briefing document, households in North Wales on prepayment meters (PPM) will pay a standing charge of 66.9p per day compared to those in London who will pay 43.4p per day. ‌​‌‌‌​‌‌‍‌​‌‌‌​‌​‍‌​‌‌‌​‌​
Between April and June, a household in North Wales on a PPM will pay around 54 percent more in standing charges than one on a PPM in London. ‌​‌‌‌​‌‌‍‌​‌‌‌​‌​‍‌​‌‌‌​‌​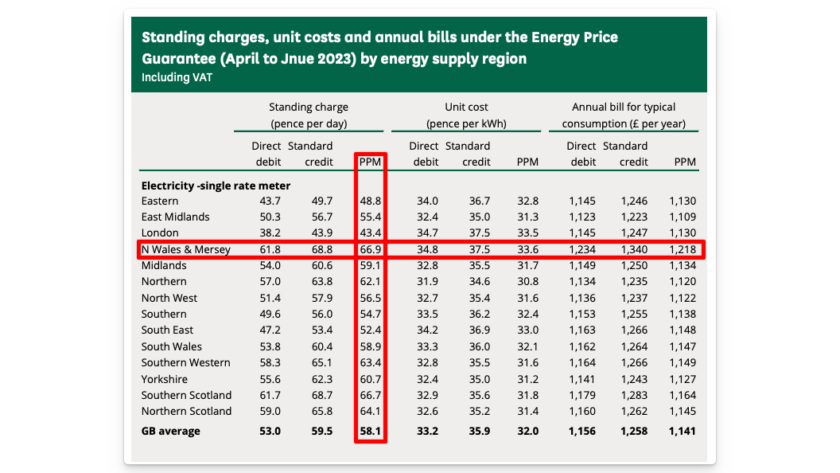 ‌​‌‌‌​‌‌‍‌​‌‌‌​‌​‍‌​‌‌‌​‌​
The burden of the UK's highest standing charges for Deeside residents is particularly difficult to accept, considering that Connah's Quay is home to a 1,420 MW gas-fired power station. ‌​‌‌‌​‌‌‍‌​‌‌‌​‌​‍‌​‌‌‌​‌​
Connah's Quay is also home to the Western Link converter station, which sees energy from Scottish wind farms carried to Deeside. ‌​‌‌‌​‌‌‍‌​‌‌‌​‌​‍‌​‌‌‌​‌​
The £1.1bn joint venture between Scottish Power Transmission and National Grid is a 530-mile-long high-voltage cable, most of it runs under the sea. ‌​‌‌‌​‌‌‍‌​‌‌‌​‌​‍‌​‌‌‌​‌​
Ben Saltmarsh said: "Energy costs have increased sharply since the price cap was introduced in 2020." ‌​‌‌‌​‌‌‍‌​‌‌‌​‌​‍‌​‌‌‌​‌​
"There's a big regional divide when it comes to unit rates and electricity standing charges." ‌​‌‌‌​‌‌‍‌​‌‌‌​‌​‍‌​‌‌‌​‌​
"Those in North Wales and Mersey continue to face the highest average costs in Great Britain, with prepay standing charges (gas and electric) now more than £380 a year before you've even used a single unit of energy." ‌​‌‌‌​‌‌‍‌​‌‌‌​‌​‍‌​‌‌‌​‌​
"Standing charges for households in this region have increased by almost two-thirds since the cap came into place." ‌​‌‌‌​‌‌‍‌​‌‌‌​‌​‍‌​‌‌‌​‌​
"This has had a significant, detrimental impact on low-income and vulnerable households." ‌​‌‌‌​‌‌‍‌​‌‌‌​‌​‍‌​‌‌‌​‌​
An Ofgem spokesperson said: "Following a review of one part of electricity standing charges covering the cost of supplier failures (SoLR costs), we looked long and hard at whether moving the costs from standing charges to usage was the right thing to do, but the numbers just didn't stack up." ‌​‌‌‌​‌‌‍‌​‌‌‌​‌​‍‌​‌‌‌​‌​
"Our analysis shows it would disproportionately negatively affect some of the most vulnerable consumers who use high amounts of energy and are least able to reduce their use, such as those with disabilities and the elderly, while resulting in minimal savings for those it would benefit – around just £1 a month. ‌​‌‌‌​‌‌‍‌​‌‌‌​‌​‍‌​‌‌‌​‌​
"This remains a worrying time for people across the country, and we recognise the challenges many are facing." ‌​‌‌‌​‌‌‍‌​‌‌‌​‌​‍‌​‌‌‌​‌​
"While this was specifically in relation to recovering SoLR costs, we will continue to keep standing charges under review and consult widely on any possible future changes." ‌​‌‌‌​‌‌‍‌​‌‌‌​‌​‍‌​‌‌‌​‌​
"Ofgem said it is "committed to ensuring that consumers pay a fair price for their energy." ‌​‌‌‌​‌‌‍‌​‌‌‌​‌​‍‌​‌‌‌​‌​
"The increase in standing charges in April is driven by long-term changes to transmission charges under our Targeted Charging Review." ‌​‌‌‌​‌‌‍‌​‌‌‌​‌​‍‌​‌‌‌​‌​
"As part of that review, we identified that the package of changes is expected to deliver £300m of overall savings for domestic consumers." ‌​‌‌‌​‌‌‍‌​‌‌‌​‌​‍‌​‌‌‌​‌​
Spotted something? Got a story? Send a Facebook Message | A direct message on Twitter | Email: News@Deeside.com
---
Latest News
---