Slow cooker workshops prove a hot ticket in communities across Deeside and beyond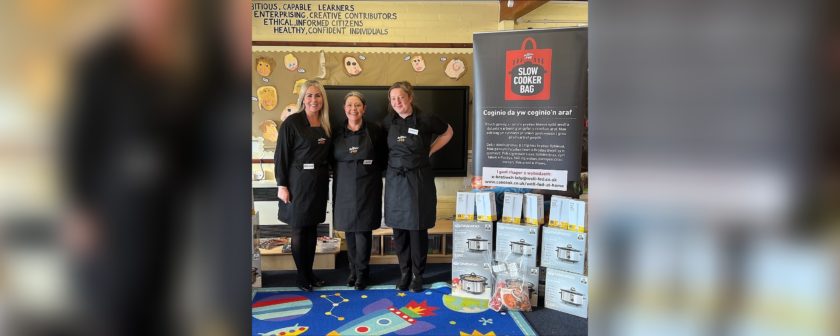 A Deeside charity's innovative slow cooker project is proving to be a big success, helping people prep tasty and easy meals from scratch. ‌​‌‌‌​‌‌‍‌​‌‌‌​‌​‍‌​‌‌‌​‌​
Can Cook, Well-Fed has been rolling out the scheme across venues including schools and community centres. They have been running workshops across North Wales, from Buckley and Cefn Mawr to Conway. ‌​‌‌‌​‌‌‍‌​‌‌‌​‌​‍‌​‌‌‌​‌​
In fact, it's proved so popular that the social enterprise is even branching out by running sessions in Hoylake on the Wirral. ‌​‌‌‌​‌‌‍‌​‌‌‌​‌​‍‌​‌‌‌​‌​
One of the latest venues to experience the slow cooker workshop programme has been Westwood CP School in Buckley, where an eager group of parents and carers has signed up to learn more about the benefits of using a slow cooker. ‌​‌‌‌​‌‌‍‌​‌‌‌​‌​‍‌​‌‌‌​‌​
Social projects manager Rachael Oley is a huge advocate of slow cooking and she said it's brilliant to see people coming along to the workshops also loving trying out the recipes put together by Can Cook, Well-Fed. ‌​‌‌‌​‌‌‍‌​‌‌‌​‌​‍‌​‌‌‌​‌​
The social enterprise aims to make fresh and healthy food affordable for all, particularly as the cost of living crisis bites. Their mission is to ensure that despite these challenges, people can still enjoy fresh meals to give them strength and sustenance. ‌​‌‌‌​‌‌‍‌​‌‌‌​‌​‍‌​‌‌‌​‌​ ‌​‌‌‌​‌‌‍‌​‌‌‌​‌​‍‌​‌‌‌​‌​
At Westwood CP School, the slow cooker workshop has included demos from Can Cook, Well-Fed chef Karl, where he has prepared enticing meals such as Italian meatballs and herb bread. ‌​‌‌‌​‌‌‍‌​‌‌‌​‌​‍‌​‌‌‌​‌​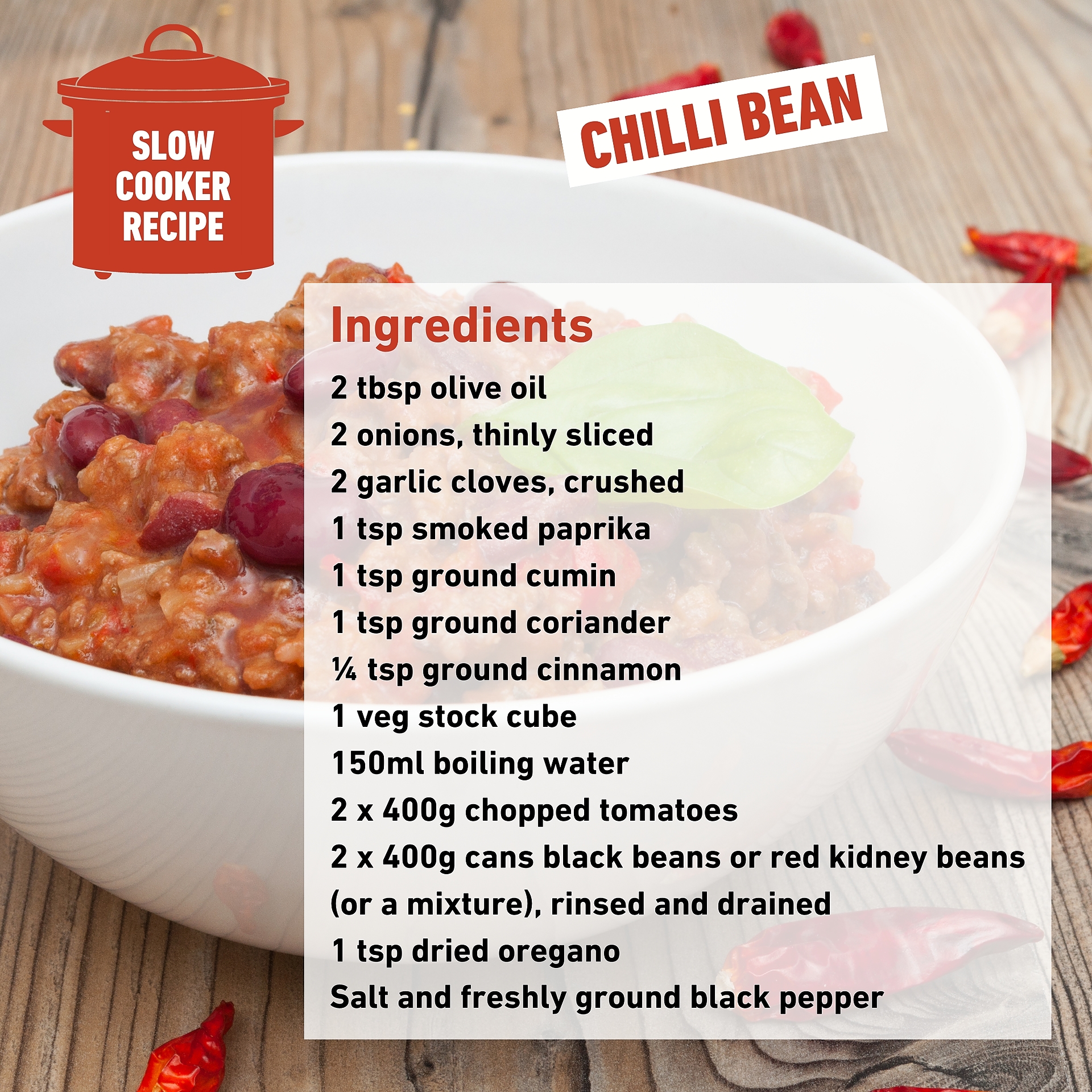 ‌​‌‌‌​‌‌‍‌​‌‌‌​‌​‍‌​‌‌‌​‌​
Those taking part in the workshops also got to take home chilli beef and pulled pork. And when the four week programme ends, there's the option for people to buy slow cooker bags from Can Cook, Well-Fed via their mobile shop. ‌​‌‌‌​‌‌‍‌​‌‌‌​‌​‍‌​‌‌‌​‌​
Karl and his fellow chefs at Can Cook, Well-Fed are passionate about helping others to prep and enjoy tasty meals, even recording a series of 'how to' videos shared on social media. ‌​‌‌‌​‌‌‍‌​‌‌‌​‌​‍‌​‌‌‌​‌​
Videos to date have ranged from the best ways to cut, slice and chop veg to make the most of them, from onions to ginger. ‌​‌‌‌​‌‌‍‌​‌‌‌​‌​‍‌​‌‌‌​‌​
Talking about the benefits of using slow cookers to prepare meals, Rachael said that not only are they economical in terms of energy use, but they are a way of having a warming and satisfying tasty tea to come home to after a busy day at work, for example. ‌​‌‌‌​‌‌‍‌​‌‌‌​‌​‍‌​‌‌‌​‌​
Commenting on the response they have had to the programme, Rachael said: "It's great. The slow cooker programme is all about building people's relationships with food and getting everyone back in the kitchen. ‌​‌‌‌​‌‌‍‌​‌‌‌​‌​‍‌​‌‌‌​‌​
"There's nothing better than coming in after a busy day and you can smell the aroma of a tasty meal. I use a slow cooker a lot at home myself. I'm all about convenience. ‌​‌‌‌​‌‌‍‌​‌‌‌​‌​‍‌​‌‌‌​‌​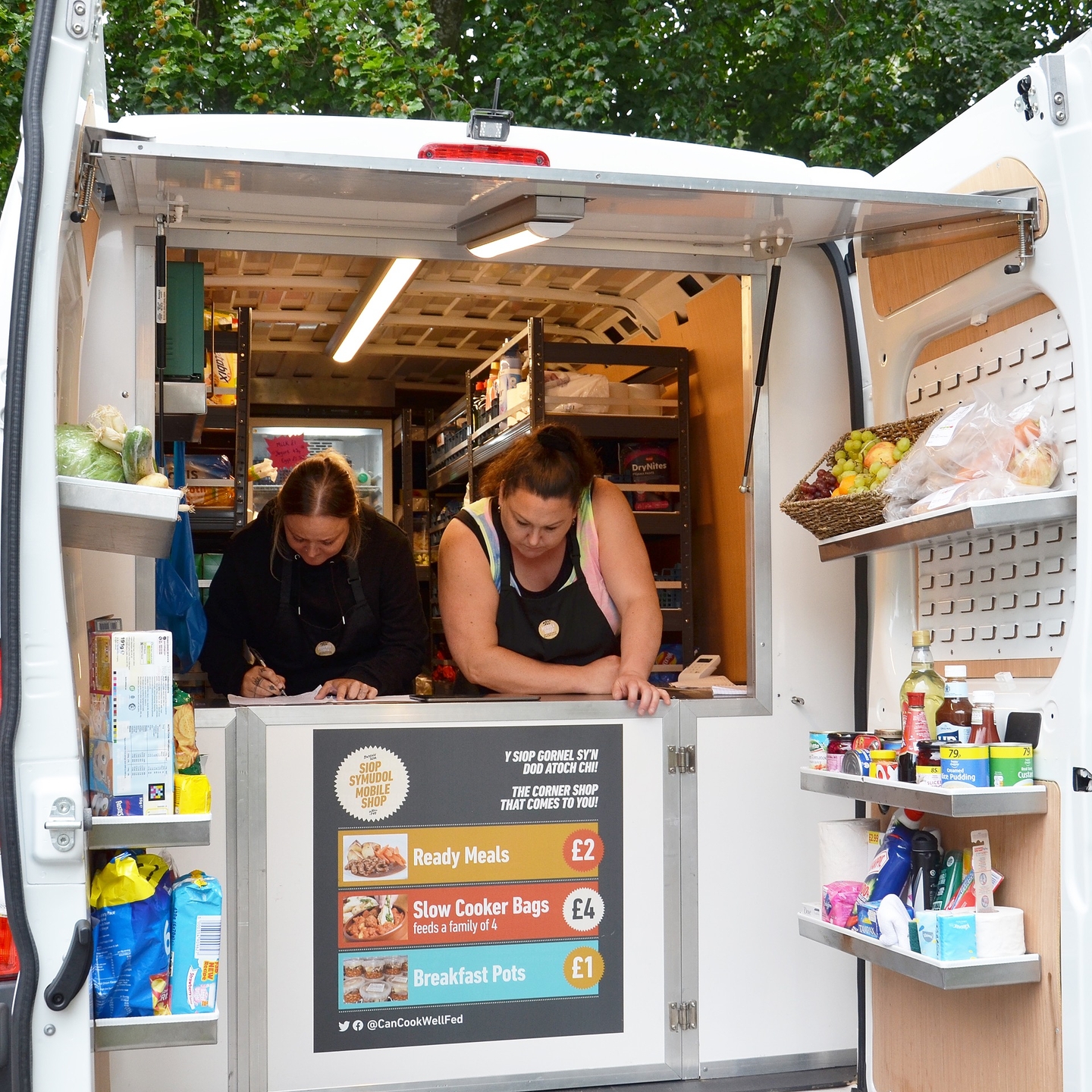 ‌​‌‌‌​‌‌‍‌​‌‌‌​‌​‍‌​‌‌‌​‌​
"A lot of people think they are cooking from fresh but it turns out that they are not so much. We want everyone to eat well, regardless of their income or circumstances, with good quality fresh food which they can cook easily and often quite cheaply at home. ‌​‌‌‌​‌‌‍‌​‌‌‌​‌​‍‌​‌‌‌​‌​
"We work with groups of around 10 to 12 participants over four weeks. Everyone who takes part gets a slow cooker and slow cooker bags with all the ingredients they need to make the meals, free of charge, every week. ‌​‌‌‌​‌‌‍‌​‌‌‌​‌​‍‌​‌‌‌​‌​
"This includes, for example, fresh meat and veg and a special spice mix created in house by our chefs, along with a recipe card. ‌​‌‌‌​‌‌‍‌​‌‌‌​‌​‍‌​‌‌‌​‌​
"This ensures that every meal turns out perfectly every time. Over the course of the four weeks we provide two cookery demos and hints and tips for cooking on a budget and we share lots of recipes. ‌​‌‌‌​‌‌‍‌​‌‌‌​‌​‍‌​‌‌‌​‌​
"In the final week, our head chef does a cookery master class looking at how to cook two restaurant quality dishes at home." ‌​‌‌‌​‌‌‍‌​‌‌‌​‌​‍‌​‌‌‌​‌​
She said that the programme was proving to be a big success, with three slow cooker programmes a week currently taking place. ‌​‌‌‌​‌‌‍‌​‌‌‌​‌​‍‌​‌‌‌​‌​
"It's really ramped up which is great because word is getting out there," she added. "The impact is huge. It has had an extremely positive impact in local communities. ‌​‌‌‌​‌‌‍‌​‌‌‌​‌​‍‌​‌‌‌​‌​
"I know eating well can dramatically change people's way of thinking and decision-making and general wellbeing. ‌​‌‌‌​‌‌‍‌​‌‌‌​‌​‍‌​‌‌‌​‌​
"If people eat well then they will cope well and if they don't eat well then they don't cope well." ‌​‌‌‌​‌‌‍‌​‌‌‌​‌​‍‌​‌‌‌​‌​
Rachael explained how Can Cook, Well-Fed aims to support the communities they work with in the longer term too by following up the workshops with visits by the organisation's mobile shop. This enables people to buy slow cooker bags, which come with recipe cards. ‌​‌‌‌​‌‌‍‌​‌‌‌​‌​‍‌​‌‌‌​‌​
"People get used to accessing our food and they enjoy it. I do the project for four weeks and then the mobile shop follows me just to make sure people can continue to access our food," she said. ‌​‌‌‌​‌‌‍‌​‌‌‌​‌​‍‌​‌‌‌​‌​
She added that the organisation had received some 'fantastic' feedback, showing that the programme was having a lasting impact on people. The scheme was also enabling people to come along and make new friends. ‌​‌‌‌​‌‌‍‌​‌‌‌​‌​‍‌​‌‌‌​‌​
"The sessions are fun and engaging. We focus on improving people's knowledge of food but we also make the sessions fun," she explained. ‌​‌‌‌​‌‌‍‌​‌‌‌​‌​‍‌​‌‌‌​‌​
Can Cook, Well-Fed runs a range of programmes to support people in the community, including its mobile shop initiative, as well as running warm hubs where people can come along for a cuppa and soup and a bread roll and a chance to get out and meet others. ‌​‌‌‌​‌‌‍‌​‌‌‌​‌​‍‌​‌‌‌​‌​
The organisation is a partnership made up of Shotton-based social enterprise Can Cook alongside Flintshire County Council and ClwydAlyn Housing Association. ‌​‌‌‌​‌‌‍‌​‌‌‌​‌​‍‌​‌‌‌​‌​
For more information on the slow cooker programme run by Can Cook, Well-Fed, visit their Facebook page or email rachael@wellfed.co.uk. ‌​‌‌‌​‌‌‍‌​‌‌‌​‌​‍‌​‌‌‌​‌​
Spotted something? Got a story? Send a Facebook Message | A direct message on Twitter | Email: News@Deeside.com
---
Latest News
Welsh Government's electric vehicle broken promises 'embarrassing and unacceptable' says Senedd Committee
---