Rising cost of living sees basic needs become 'aspirational' for young people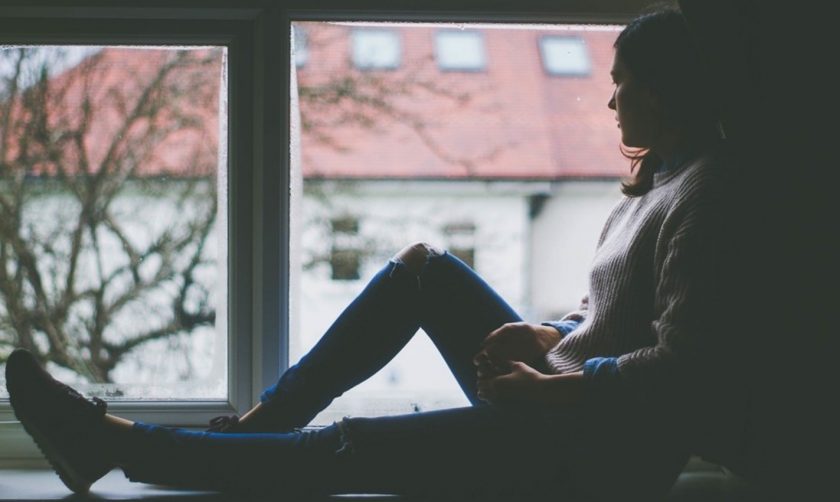 A major new study conducted by Co-op and children's charity Barnardo's has revealed a startling truth: basic needs, such as affording food, have become the primary aspiration for many young individuals in the UK, eclipsing traditional goals like landing a dream job or buying a house. ‌​‌‌‌​‌‌‍‌​‌‌‌​‌​‍‌​‌‌‌​‌​
The study, 'Youth Opportunities Tracker: Fairer Futures', is one of the largest of its kind, examining the life experiences, opportunities, and aspirations of over 5,000 individuals aged 10 to 25 across the UK. ‌​‌‌‌​‌‌‍‌​‌‌‌​‌​‍‌​‌‌‌​‌​
Despite governmental efforts to improve opportunities through its levelling up agenda, the study uncovers the harsh reality of the rising cost of living on young people's access to food, mental wellbeing, and future prospects. ‌​‌‌‌​‌‌‍‌​‌‌‌​‌​‍‌​‌‌‌​‌​
In the past six months, nearly half (46%) of young people have worried about affording things, and one in three (35%) say their family has used food support, such as community fridges or food banks. Almost a quarter (23%) admit to having started a day without a meal. ‌​‌‌‌​‌‌‍‌​‌‌‌​‌​‍‌​‌‌‌​‌​
Corrine Cunningham, 23, from Glasgow shares her experience: "As a young person, I've faced a number of challenges similar to many people my age and was lucky to get support through Barnardo's. Now, I work with young parents and families every day, and more than ever before I'm seeing them struggling to put food on the table." ‌​‌‌‌​‌‌‍‌​‌‌‌​‌​‍‌​‌‌‌​‌​
The survey also found that the rising cost of living significantly impacts young people's life goals. ‌​‌‌‌​‌‌‍‌​‌‌‌​‌​‍‌​‌‌‌​‌​
Having enough money to cover basic needs has become the most common aspiration for 89% of young people, overshadowing other goals like 'achieving their dream job' (85%) or 'buying a house' (83%). ‌​‌‌‌​‌‌‍‌​‌‌‌​‌​‍‌​‌‌‌​‌​
Mental wellbeing remains a serious concern, with two in five (41%) young people saying they have worried about their mental wellbeing in the past six months, while 42% are concerned about how their parents or carers are coping with the cost of living. ‌​‌‌‌​‌‌‍‌​‌‌‌​‌​‍‌​‌‌‌​‌​
Despite these challenges, young people are becoming increasingly socially engaged and community-minded. Over half (56%) expressed a desire to work or volunteer in something that makes a difference to society, a rise of 4% from 2021. ‌​‌‌‌​‌‌‍‌​‌‌‌​‌​‍‌​‌‌‌​‌​
To help combat these issues, Co-op and Barnardo's aim to raise £5 million to support 750,000 young people, creating a Youth Advisory Group to ensure that young people's voices are heard in the partnership's actions. ‌​‌‌‌​‌‌‍‌​‌‌‌​‌​‍‌​‌‌‌​‌​
Shirine Khoury-Haq, CEO of Co-op Group, emphasises the need for a grassroots approach, stating: "We know that taking a grassroots approach and giving young people a voice on the issues which affect them will drive better long-term outcomes for them and their communities." ‌​‌‌‌​‌‌‍‌​‌‌‌​‌​‍‌​‌‌‌​‌​
Lynn Perry MBE, CEO of Barnardo's, echoed these sentiments, stressing the importance of acting now "to make sure children and young people are safe, happy, and healthy." ‌​‌‌‌​‌‌‍‌​‌‌‌​‌​‍‌​‌‌‌​‌​
The Co-op and Barnardo's partnership is not just about raising funds but also about empowering young people to make their voices heard and drive positive change in their communities and across the country. ‌​‌‌‌​‌‌‍‌​‌‌‌​‌​‍‌​‌‌‌​‌​
This initiative builds on Co-op's ongoing work with young people, including its youth-led programmes and Youth Advisory Board, its work with the Peer Action Collective (PAC), and the Co-op Academies Trust. ‌​‌‌‌​‌‌‍‌​‌‌‌​‌​‍‌​‌‌‌​‌​
As the cost of living continues to rise, initiatives like this become increasingly crucial. They offer not just immediate aid but also a long-term vision to help young people fulfil their aspirations and achieve their life goals, even amidst challenging economic times. ‌​‌‌‌​‌‌‍‌​‌‌‌​‌​‍‌​‌‌‌​‌​
For more information and ways to contribute to the fundraising efforts, visit coop.co.uk/SupportYoungPeople. ‌​‌‌‌​‌‌‍‌​‌‌‌​‌​‍‌​‌‌‌​‌​
Spotted something? Got a story? Send a Facebook Message | A direct message on Twitter | Email: News@Deeside.com
---
Latest News
---