Results of four-day working week pilot in UK hailed a success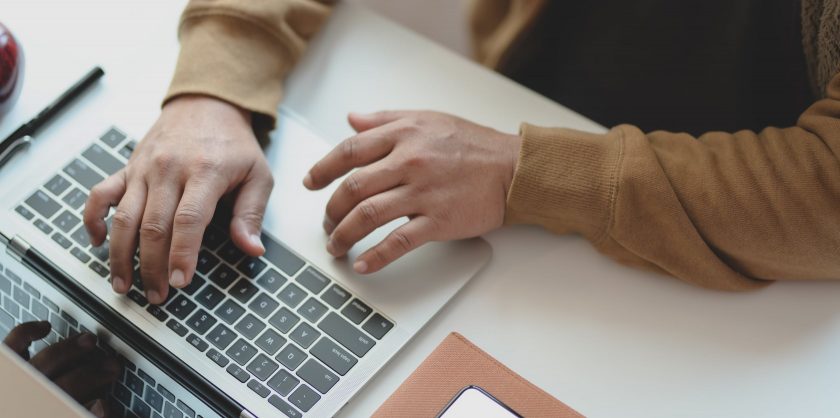 The results of a four-day working week pilot which took place in the UK have revealed with almost every company that took part has decided to continue with the shorter week, with no loss of pay for workers. ‌​‌‌‌​‌‌‍‌​‌‌‌​‌​‍‌​‌‌‌​‌​
The study, conducted by think tank Autonomy and leading academics at the University of Cambridge and Boston College in the US, is the world's largest trial of a four-day work week. ‌​‌‌‌​‌‌‍‌​‌‌‌​‌​‍‌​‌‌‌​‌​
The study involved 61 companies across various industries in the UK, which allowed their workers to reduce their working hours to 32 hours per week without a loss of pay. ‌​‌‌‌​‌‌‍‌​‌‌‌​‌​‍‌​‌‌‌​‌​
The results of the study were overwhelmingly positive. Almost every company (92%) that participated in the trial has decided to continue with the four-day work week, with at least 56 firms confirming the policy is a permanent change. ‌​‌‌‌​‌‌‍‌​‌‌‌​‌​‍‌​‌‌‌​‌​
The study found that the four-day work week led to better employee well-being and satisfaction, with lower levels of stress, burnout, anxiety, and fatigue, and improved mental and physical health. ‌​‌‌‌​‌‌‍‌​‌‌‌​‌​‍‌​‌‌‌​‌​
Moreover, the report found that the four-day work week did not have a detrimental effect on business performance, with companies' revenue staying broadly the same, rising by 1.4% on average. There was also a 57% reduction in the likelihood that an employee would quit, improving job retention rates. ‌​‌‌‌​‌‌‍‌​‌‌‌​‌​‍‌​‌‌‌​‌​
The design of the trial involved two months of preparation for participants, with workshops, coaching, mentoring, and peer support, drawing on the experience of companies that had already moved to a shorter working week. ‌​‌‌‌​‌‌‍‌​‌‌‌​‌​‍‌​‌‌‌​‌​
Companies were encouraged to design a policy tailored to their industry, organisational challenges, departmental structures, and work culture, with a range of four-day weeks being developed, from classic 'Friday off' models to 'staggered', 'decentralised', 'annualised', and 'conditional' structures. ‌​‌‌‌​‌‌‍‌​‌‌‌​‌​‍‌​‌‌‌​‌​
The findings of the study provide compelling evidence that a shorter working week is a viable option for companies. ‌​‌‌‌​‌‌‍‌​‌‌‌​‌​‍‌​‌‌‌​‌​
It also suggests that companies that prioritise the well-being and satisfaction of their employees could see an increase in profitability and growth. ‌​‌‌‌​‌‌‍‌​‌‌‌​‌​‍‌​‌‌‌​‌​
The study could have implications for government policy, particularly in light of the UK's current economic recovery. ‌​‌‌‌​‌‌‍‌​‌‌‌​‌​‍‌​‌‌‌​‌​
If more companies were to adopt the four-day work week policy, it could help address issues of worker well-being and the gender pay gap. ‌​‌‌‌​‌‌‍‌​‌‌‌​‌​‍‌​‌‌‌​‌​
Overall, the study highlights the potential benefits of a four-day work week for both employees and companies, with improved well-being, satisfaction, and profitability. ‌​‌‌‌​‌‌‍‌​‌‌‌​‌​‍‌​‌‌‌​‌​
It remains to be seen how widely the policy will be adopted, but the findings provide a compelling case for a change in the traditional way of working. ‌​‌‌‌​‌‌‍‌​‌‌‌​‌​‍‌​‌‌‌​‌​
Joe Ryle, Director of the 4 Day Week Campaign, said: "This is a major breakthrough moment for the movement towards a four-day working week. ‌​‌‌‌​‌‌‍‌​‌‌‌​‌​‍‌​‌‌‌​‌​
"Across a wide variety of different sectors of the economy, these incredible results show that the four-day week with no loss of pay really works. ‌​‌‌‌​‌‌‍‌​‌‌‌​‌​‍‌​‌‌‌​‌​
"Surely the time has now come to begin rolling it out across the country." ‌​‌‌‌​‌‌‍‌​‌‌‌​‌​‍‌​‌‌‌​‌​
Charlotte Lockhart, 4 Day Week Global Co-Founder and Managing Director, said: ‌​‌‌‌​‌‌‍‌​‌‌‌​‌​‍‌​‌‌‌​‌​
"We're delighted to add these overwhelmingly positive results to our ever-growing evidence base in favour of reduced-hour, output-focused working." ‌​‌‌‌​‌‌‍‌​‌‌‌​‌​‍‌​‌‌‌​‌​
"Not only do these findings demonstrate that the UK pilot programme was a resounding success, but it is encouraging to note that they largely mirror the outcomes from our earlier trials in Ireland and the US, further strengthening the arguments for a four-day week." ‌​‌‌‌​‌‌‍‌​‌‌‌​‌​‍‌​‌‌‌​‌​
"While the impacts on business performance and worker wellbeing are expected and welcome, it's particularly interesting to observe the diversity in findings across various industries." ‌​‌‌‌​‌‌‍‌​‌‌‌​‌​‍‌​‌‌‌​‌​
"These results, combined with our previous research demonstrate that non-profit and professional service employees had a larger increase in time spent exercising, while the small group of construction/manufacturing workers had the biggest reduction in burnout and sleep problems." ‌​‌‌‌​‌‌‍‌​‌‌‌​‌​‍‌​‌‌‌​‌​
"Certainly something to explore further in future pilots." ‌​‌‌‌​‌‌‍‌​‌‌‌​‌​‍‌​‌‌‌​‌​
‌​‌‌‌​‌‌‍‌​‌‌‌​‌​‍‌​‌‌‌​‌​
‌​‌‌‌​‌‌‍‌​‌‌‌​‌​‍‌​‌‌‌​‌​
Spotted something? Got a story? Send a Facebook Message | A direct message on Twitter | Email: News@Deeside.com
---
Latest News
Leading voice in solar sector urges businesses to switch to renewable energy or risk closure due to soaring costs
---