Reform Council Tax and offer zero-interest loans to encourage greener houses, says Senedd Committee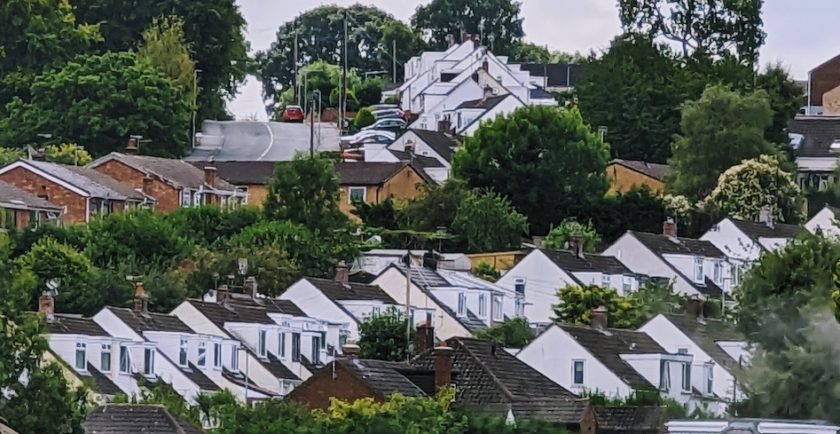 Piloting zero-interest loans to landlords should be part of a package of incentives to make properties in Wales more energy efficient, according to a Welsh Parliament Committee. ‌​‌‌‌​‌‌‍‌​‌‌‌​‌​‍‌​‌‌‌​‌​
A report by the Climate Change, Environment and Infrastructure Committee looked into decarbonisation of privately-owned houses and found that, despite them accounting for 80% of homes in Wales, they are being left behind compared to social housing. ‌​‌‌‌​‌‌‍‌​‌‌‌​‌​‍‌​‌‌‌​‌​
Decarbonisation aims to reduce the amount of energy a house uses, it includes retrofitting heat pumps instead of boilers, adding or upgrading insulation and improving ventilation. ‌​‌‌‌​‌‌‍‌​‌‌‌​‌​‍‌​‌‌‌​‌​
Financial support ‌​‌‌‌​‌‌‍‌​‌‌‌​‌​‍‌​‌‌‌​‌​
The report focusses on the need for the Welsh Government to offer financial support to homeowners and landlords to encourage retrofitting. ‌​‌‌‌​‌‌‍‌​‌‌‌​‌​‍‌​‌‌‌​‌​
Public funding has been used to retrofit housing but so far, this has predominantly targeted social housing and households at risk of fuel poverty, which leaves the majority of the 1.1 million privately-owned homes in Wales without financial help to decarbonise. ‌​‌‌‌​‌‌‍‌​‌‌‌​‌​‍‌​‌‌‌​‌​
Research by the Welsh School of Architecture estimates that the cost of a retrofit to reach Energy Performance Certificate 'A' standard would cost the average household between £17k and £66.8k; depending on the property type. ‌​‌‌‌​‌‌‍‌​‌‌‌​‌​‍‌​‌‌‌​‌​
Whilst the Committee does not expect the Welsh Government to meet the cost for retrofitting private sector homes, the report suggests that the government could pilot different schemes that would encourage homeowners to invest in decarbonising. ‌​‌‌‌​‌‌‍‌​‌‌‌​‌​‍‌​‌‌‌​‌​
Changes to Council Tax and Land Transaction Tax ‌​‌‌‌​‌‌‍‌​‌‌‌​‌​‍‌​‌‌‌​‌​
Reforming Council Tax and Land Transaction Tax (similar to 'Stamp Duty' in England) should also be part of the package to make properties more energy efficient. ‌​‌‌‌​‌‌‍‌​‌‌‌​‌​‍‌​‌‌‌​‌​
The Committee is calling on the Welsh Government to look at using its tax-varying powers to incentivise homeowners to retrofit their properties to make them greener and – if implemented – this could see more energy-efficient homes paying less tax than those using more energy. ‌​‌‌‌​‌‌‍‌​‌‌‌​‌​‍‌​‌‌‌​‌​
As any tax changes are likely to take years to come into being, the Committee is asking the government to begin its preparations urgently. ‌​‌‌‌​‌‌‍‌​‌‌‌​‌​‍‌​‌‌‌​‌​
No plan of action ‌​‌‌‌​‌‌‍‌​‌‌‌​‌​‍‌​‌‌‌​‌​
The inquiry criticised the Welsh Government for its lack of action over the last few years and expressed concern that there was a lack of clarity in the current plans. ‌​‌‌‌​‌‌‍‌​‌‌‌​‌​‍‌​‌‌‌​‌​
Four years ago, the Welsh Government refused the same calls to explore changes to Council Tax and Land Transaction Tax to incentivise decarbonisation and they instead focused on targeted grants and a publicity campaign. The Committee states that this approach has not worked. ‌​‌‌‌​‌‌‍‌​‌‌‌​‌​‍‌​‌‌‌​‌​
The report also expresses concern about the lack of a strategy on decarbonising privately-owned homes. The Welsh Government have previously said that they were "developing a comprehensive strategy and delivery plan", but the lack of firm policies or strategy since this commitment has left property owners struggling to know whether, and how, to act. ‌​‌‌‌​‌‌‍‌​‌‌‌​‌​‍‌​‌‌‌​‌​
Llyr Gruffydd MS, Chair of the Climate Change, Environment and Infrastructure Committee, said, "It's long overdue for the Welsh Government to get to grips with the challenge of making houses in Wales more energy efficient. ‌​‌‌‌​‌‌‍‌​‌‌‌​‌​‍‌​‌‌‌​‌​
"Greener houses would not only be better for the environment but would also better insulate people against sky-rocketing energy prices. The focus on retrofitting households in poverty should be applauded, but if the Welsh Government is serious about reducing carbon emissions – and energy bills – they cannot continue to ignore the 80% of houses which are privately-owned. ‌​‌‌‌​‌‌‍‌​‌‌‌​‌​‍‌​‌‌‌​‌​
"We know that financial support such as low or zero interest loans would encourage people to retrofit their properties. Welsh houses would emit less carbon and the taxpayer wouldn't lose out in the long run either – a rare win-win. ‌​‌‌‌​‌‌‍‌​‌‌‌​‌​‍‌​‌‌‌​‌​
"The Welsh Government has stalled for far too long on this issue and we urge them to implement this report's recommendations to meet our climate commitments." ‌​‌‌‌​‌‌‍‌​‌‌‌​‌​‍‌​‌‌‌​‌​
Spotted something? Got a story? Send a Facebook Message | A direct message on Twitter | Email: News@Deeside.com
---
Latest News
Deeside politician joins campaigners calling for full contents of 1983 inquiry into sinking of Sir Galahad to be published
---