Over 90% of teachers in Wales have seen an increase in safeguarding referrals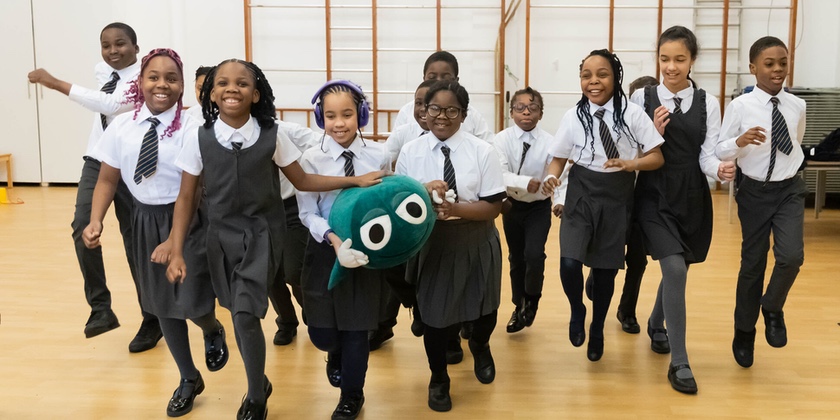 New data has revealed the shocking rise in pupil safeguarding referrals being made by teachers in Wales. ‌​‌‌‌​‌‌‍‌​‌‌‌​‌​‍‌​‌‌‌​‌​ ‌​‌‌‌​‌‌‍‌​‌‌‌​‌​‍‌​‌‌‌​‌​
NSPCC Cymru and teaching union NASUWT carried out a joint survey of more than 600 teachers to discover the extent of abuse and neglect. ‌​‌‌‌​‌‌‍‌​‌‌‌​‌​‍‌​‌‌‌​‌​ ‌​‌‌‌​‌‌‍‌​‌‌‌​‌​‍‌​‌‌‌​‌​
The survey findings show that 93% of participants have seen an increase in the number of safeguarding referrals made within their school over the past year. ‌​‌‌‌​‌‌‍‌​‌‌‌​‌​‍‌​‌‌‌​‌​ ‌​‌‌‌​‌‌‍‌​‌‌‌​‌​‍‌​‌‌‌​‌​
They also revealed 96% of teachers in Wales said they had seen an increase in safeguarding concerns since the pandemic. ‌​‌‌‌​‌‌‍‌​‌‌‌​‌​‍‌​‌‌‌​‌​ ‌​‌‌‌​‌‌‍‌​‌‌‌​‌​‍‌​‌‌‌​‌​
These figures are part of a joint UK-wide survey of 8,329 teachers, which also showed 93% of participants in Wales said they saw an increase in the number of safeguarding referrals made within their school over the past year. ‌​‌‌‌​‌‌‍‌​‌‌‌​‌​‍‌​‌‌‌​‌​ ‌​‌‌‌​‌‌‍‌​‌‌‌​‌​‍‌​‌‌‌​‌​
The NSPCC says the findings underline the vital role that schools play in keeping children safe, and how important it is that everyone connected to education knows how to recognise and respond to concerns whether they happen in the classroom, corridor, or community. ‌​‌‌‌​‌‌‍‌​‌‌‌​‌​‍‌​‌‌‌​‌​ ‌​‌‌‌​‌‌‍‌​‌‌‌​‌​‍‌​‌‌‌​‌​
The children's charity has worked with educators for many years, including visiting primary schools with its Speak out Stay safe assembly and workshop, launching a new resource for teachers, Talk Relationships and running a special Abuse in Education helpline following the Everyone's Invited revelations. ‌​‌‌‌​‌‌‍‌​‌‌‌​‌​‍‌​‌‌‌​‌​ ‌​‌‌‌​‌‌‍‌​‌‌‌​‌​‍‌​‌‌‌​‌​
The charity has announced that it is putting schools at the heart of its annual Childhood Day by launching the Childhood Day Mile – however you choose to complete your mile whether you walk it, wheel it or space hopper it, all funds will go towards the charity's vital work. ‌​‌‌‌​‌‌‍‌​‌‌‌​‌​‍‌​‌‌‌​‌​ ‌​‌‌‌​‌‌‍‌​‌‌‌​‌​‍‌​‌‌‌​‌​
The survey of teachers in Wales also shows the types of referrals that teachers have seen an increase in over the past year. ‌​‌‌‌​‌‌‍‌​‌‌‌​‌​‍‌​‌‌‌​‌​ ‌​‌‌‌​‌‌‍‌​‌‌‌​‌​‍‌​‌‌‌​‌​
86% have seen an increase in neglect referrals
83% have seen an increase in emotional abuse referrals
65% have seen an increase in physical abuse referrals
52% of teachers have seen an increase in sexual abuse referrals
Half a million children suffer abuse in the UK every year which equates to seven children in a classroom experiencing abuse before they turn 18. ‌​‌‌‌​‌‌‍‌​‌‌‌​‌​‍‌​‌‌‌​‌​ ‌​‌‌‌​‌‌‍‌​‌‌‌​‌​‍‌​‌‌‌​‌​
The NSPCC believes that this can't go on and that we all need to work together to protect children. ‌​‌‌‌​‌‌‍‌​‌‌‌​‌​‍‌​‌‌‌​‌​ ‌​‌‌‌​‌‌‍‌​‌‌‌​‌​‍‌​‌‌‌​‌​
‌​‌‌‌​‌‌‍‌​‌‌‌​‌​‍‌​‌‌‌​‌​ ‌​‌‌‌​‌‌‍‌​‌‌‌​‌​‍‌​‌‌‌​‌​
This includes schools, the police and health providers in communities working together to identify problems before they escalate, effectively share information, and put in place holistic support. ‌​‌‌‌​‌‌‍‌​‌‌‌​‌​‍‌​‌‌‌​‌​ ‌​‌‌‌​‌‌‍‌​‌‌‌​‌​‍‌​‌‌‌​‌​
Although teachers play a vital role in safeguarding children, the NSPCC believes that we can all play our part in keeping children safe. ‌​‌‌‌​‌‌‍‌​‌‌‌​‌​‍‌​‌‌‌​‌​ ‌​‌‌‌​‌‌‍‌​‌‌‌​‌​‍‌​‌‌‌​‌​
Rob Pugal, who volunteers for the NSPCC, experienced physical and sexual abuse as a child and as an adult he is passionate about helping children and young people learn the signs of abuse and neglect. ‌​‌‌‌​‌‌‍‌​‌‌‌​‌​‍‌​‌‌‌​‌​ ‌​‌‌‌​‌‌‍‌​‌‌‌​‌​‍‌​‌‌‌​‌​
Through Speak out Stay Safe, Rob helps children learn that they have the right to a happy childhood, and that abuse is never their fault. ‌​‌‌‌​‌‌‍‌​‌‌‌​‌​‍‌​‌‌‌​‌​ ‌​‌‌‌​‌‌‍‌​‌‌‌​‌​‍‌​‌‌‌​‌​
Rob said: "I was once stuck with my perpetrator in Somerset. I realised on the first day that I was expected to sleep in the same bed as him, and I felt so trapped. The fact that children now have Speak out Stay safe, and that they can contact Childline for free, is wonderful. ‌​‌‌‌​‌‌‍‌​‌‌‌​‌​‍‌​‌‌‌​‌​ ‌​‌‌‌​‌‌‍‌​‌‌‌​‌​‍‌​‌‌‌​‌​
"We do this work because we care about children's safety. But we can't do it without funding. If I could share one message, it would be: by donating, you can help children learn to speak out." ‌​‌‌‌​‌‌‍‌​‌‌‌​‌​‍‌​‌‌‌​‌​ ‌​‌‌‌​‌‌‍‌​‌‌‌​‌​‍‌​‌‌‌​‌​
Sir Peter Wanless, NSPCC CEO said: "The vital role that teachers play in keeping children and young people safe cannot be underestimated. They are in a prime position to spot concerns, and, in many cases, they are the trusted adults that children turn to when something worrying, or upsetting has happened to them. ‌​‌‌‌​‌‌‍‌​‌‌‌​‌​‍‌​‌‌‌​‌​ ‌​‌‌‌​‌‌‍‌​‌‌‌​‌​‍‌​‌‌‌​‌​
"We know that the pandemic left many children at an increased risk of abuse and neglect and since children returned to school, teachers have been key in raising their hand and reporting concerns to ensure they can get the support they need. ‌​‌‌‌​‌‌‍‌​‌‌‌​‌​‍‌​‌‌‌​‌​ ‌​‌‌‌​‌‌‍‌​‌‌‌​‌​‍‌​‌‌‌​‌​
"Whilst we recognise that teachers are an essential part of the jigsaw in protecting children, at the NSPCC, we believe everyone can play their part. ‌​‌‌‌​‌‌‍‌​‌‌‌​‌​‍‌​‌‌‌​‌​ ‌​‌‌‌​‌‌‍‌​‌‌‌​‌​‍‌​‌‌‌​‌​
"Strong communities are vital in helping to keep children safe, and that's why we are encouraging people to do their bit in their community and get behind Childhood Day 2023 by taking on the Childhood Day Mile. ‌​‌‌‌​‌‌‍‌​‌‌‌​‌​‍‌​‌‌‌​‌​ ‌​‌‌‌​‌‌‍‌​‌‌‌​‌​‍‌​‌‌‌​‌​
"Everyone can get involved from schools, work colleagues and families and by taking part, you'll be helping the NSPCC ensure child protection is a top priority." ‌​‌‌‌​‌‌‍‌​‌‌‌​‌​‍‌​‌‌‌​‌​ ‌​‌‌‌​‌‌‍‌​‌‌‌​‌​‍‌​‌‌‌​‌​
The NSPCC is asking for people to support Childhood Day on 9 June, which will raise vital funds for the charity. ‌​‌‌‌​‌‌‍‌​‌‌‌​‌​‍‌​‌‌‌​‌​ ‌​‌‌‌​‌‌‍‌​‌‌‌​‌​‍‌​‌‌‌​‌​
People can do this through fundraising by taking on the Childhood Day Mile, donating, or volunteering at a Childhood Day collection in their local community. ‌​‌‌‌​‌‌‍‌​‌‌‌​‌​‍‌​‌‌‌​‌​ ‌​‌‌‌​‌‌‍‌​‌‌‌​‌​‍‌​‌‌‌​‌​
Spotted something? Got a story? Send a Facebook Message | A direct message on Twitter | Email: News@Deeside.com
---
Latest News
---