Ofgem Price Cap: Energy bill to drop by £426 a year from July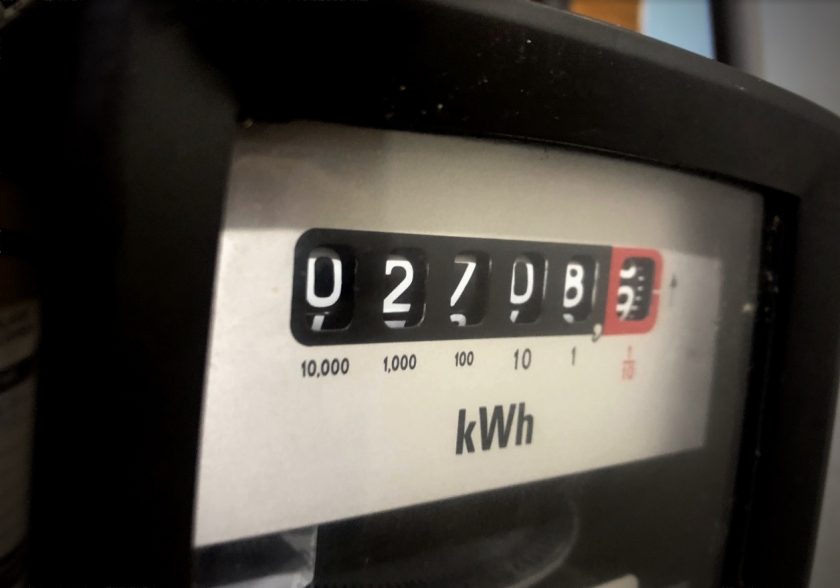 Households are set for some welcome relief as Ofgem, the energy regulator, has announced a cut in the energy price cap making it the first notable decrease since the start of the global gas crisis. ‌​‌‌‌​‌‌‍‌​‌‌‌​‌​‍‌​‌‌‌​‌​
The new cap, set to be implemented from 1 July to 30 September 2023, will be at an annual level of £2,074 for a dual fuel household paying by direct debit based on typical consumption. ‌​‌‌‌​‌‌‍‌​‌‌‌​‌​‍‌​‌‌‌​‌​
The revised price cap, representing a marked decrease from last quarter's cap, reflects recent drops in wholesale energy prices and means energy bills will fall by around 17%. ‌​‌‌‌​‌‌‍‌​‌‌‌​‌​‍‌​‌‌‌​‌​
However millions of domestic energy customers will see their energy bills stay at near record highs. ‌​‌‌‌​‌‌‍‌​‌‌‌​‌​‍‌​‌‌‌​‌​
Up until as recently as March, the average household energy bill stood at £2,100 due to the impact of Government support programmes. ‌​‌‌‌​‌‌‍‌​‌‌‌​‌​‍‌​‌‌‌​‌​
Last summer, average bills were £1,971 meaning energy will be 5.23% more expensive in summer 2023. ‌​‌‌‌​‌‌‍‌​‌‌‌​‌​‍‌​‌‌‌​‌​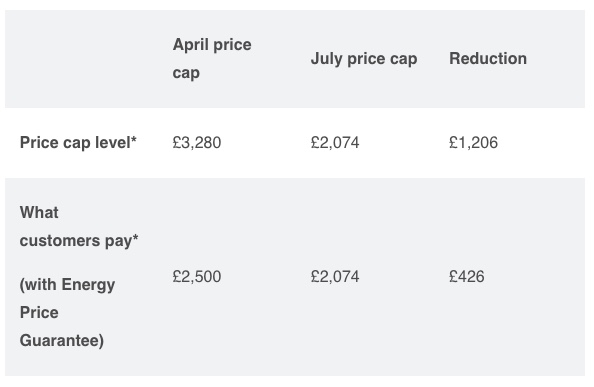 ‌​‌‌‌​‌‌‍‌​‌‌‌​‌​‍‌​‌‌‌​‌​
Following the introduction of the Government's Energy Price Guarantee in October 2022, which capped the typical bill at £2,500, today's update means that savings can now be passed on to customers more quickly. ‌​‌‌‌​‌‌‍‌​‌‌‌​‌​‍‌​‌‌‌​‌​
This is largely due to Ofgem's decision to update the price cap on a quarterly basis rather than biannually. ‌​‌‌‌​‌‌‍‌​‌‌‌​‌​‍‌​‌‌‌​‌​
Despite these promising developments, challenges remain. ‌​‌‌‌​‌‌‍‌​‌‌‌​‌​‍‌​‌‌‌​‌​
While the price cap has fallen significantly from its winter peak of £4,279, it remains above pre-crisis levels, indicating that many households may still face difficulties affording their energy bills. ‌​‌‌‌​‌‌‍‌​‌‌‌​‌​‍‌​‌‌‌​‌​
The End Fuel Poverty Coalition has revealed that despite the adjustments to the energy price cap, from 1 July 2023, energy bills will still be double what they were in 2020, and a staggering 60% above the rates prior to the Ukraine invasion. ‌​‌‌‌​‌‌‍‌​‌‌‌​‌​‍‌​‌‌‌​‌​
While the new cap might be similar to last winter's, the continued economic crisis will likely make it more challenging for many households to afford their bills. ‌​‌‌‌​‌‌‍‌​‌‌‌​‌​‍‌​‌‌‌​‌​
Speaking on the issue, Ofgem CEO Jonathan Brearley emphasised the need for continuous efforts from the government, the regulator, and the energy industry to support vulnerable groups. ‌​‌‌‌​‌‌‍‌​‌‌‌​‌​‍‌​‌‌‌​‌​
Mr. Brearley said, "After a difficult winter for consumers, it is encouraging to see signs that the market is stabilising and prices are moving in the right direction. However, we know people are still finding it hard, the cost-of-living crisis continues, and these bills will still be troubling many people up and down the country." ‌​‌‌‌​‌‌‍‌​‌‌‌​‌​‍‌​‌‌‌​‌​
He urged struggling customers to contact their energy suppliers who can offer a range of support, such as payment plans or access to hardship funds. ‌​‌‌‌​‌‌‍‌​‌‌‌​‌​‍‌​‌‌‌​‌​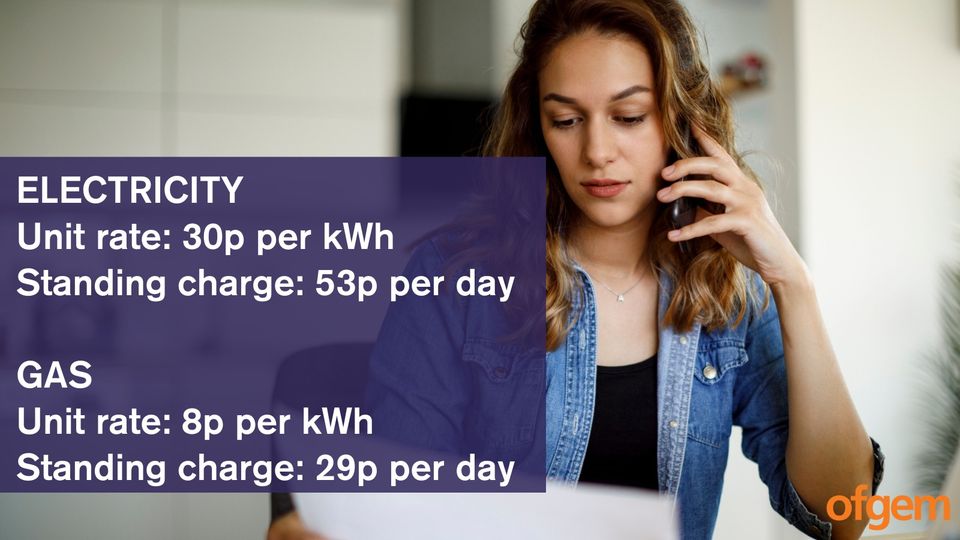 ‌​‌‌‌​‌‌‍‌​‌‌‌​‌​‍‌​‌‌‌​‌​
A spokesperson for the End Fuel Poverty Coalition commented: "The sting in the tail to this announcement is that customers are still going to be paying roughly the same for their energy as last winter. ‌​‌‌‌​‌‌‍‌​‌‌‌​‌​‍‌​‌‌‌​‌​
"And after months of inflation and the wider cost of living crisis, people are even less able to afford these high energy bills. ‌​‌‌‌​‌‌‍‌​‌‌‌​‌​‍‌​‌‌‌​‌​
"The government needs to use the summer to fix Britain's broken energy system, because for millions of people the energy bills crisis is far from over." ‌​‌‌‌​‌‌‍‌​‌‌‌​‌​‍‌​‌‌‌​‌​
"This means ramping up energy efficiency programmes, helping the public with energy debt and reforming energy pricing arrangements so people don't suffer again this winter." ‌​‌‌‌​‌‌‍‌​‌‌‌​‌​‍‌​‌‌‌​‌​
Q: What is the new price cap compared to the previous one? ‌​‌‌‌​‌‌‍‌​‌‌‌​‌​‍‌​‌‌‌​‌​
A: From July 1, the new energy price cap will be £2,074 annually, a decrease of £426 from the £2,500 average that households were paying under the Energy Price Guarantee. ‌​‌‌‌​‌‌‍‌​‌‌‌​‌​‍‌​‌‌‌​‌​
Q: Why are energy bills decreasing? ‌​‌‌‌​‌‌‍‌​‌‌‌​‌​‍‌​‌‌‌​‌​
A: The decrease in energy bills is due to a drop in wholesale energy prices, which have fallen by about two thirds from their peak. This is a result of diversified gas supplies, particularly from the UK's LNG import infrastructure. The government is aiming to lower energy prices further through significant investment in renewable and nuclear projects to enhance our energy security and independence. ‌​‌‌‌​‌‌‍‌​‌‌‌​‌​‍‌​‌‌‌​‌​
Q: Why was the Energy Price Guarantee introduced? ‌​‌‌‌​‌‌‍‌​‌‌‌​‌​‍‌​‌‌‌​‌​
A: The Energy Price Guarantee was implemented when the energy price cap increased due to a rise in wholesale prices, peaking at £4,279 for a typical household. The Guarantee ensured a maximum cap of £2,500 for a typical household's energy bills. ‌​‌‌‌​‌‌‍‌​‌‌‌​‌​‍‌​‌‌‌​‌​
Q: What is the current status of the Energy Price Guarantee? ‌​‌‌‌​‌‌‍‌​‌‌‌​‌​‍‌​‌‌‌​‌​
A: With energy prices now at their lowest since before Russia's unlawful invasion of Ukraine, it is expected that costs will remain below the Energy Price Guarantee level. This signifies a return to Ofgem's price cap setting the amount suppliers can charge consumers for energy. From July, prepayment meter users will receive a discount under the Energy Price Guarantee, allowing them to save approximately £22 per year. ‌​‌‌‌​‌‌‍‌​‌‌‌​‌​‍‌​‌‌‌​‌​
Q: What other assistance is available for households struggling with living costs? ‌​‌‌‌​‌‌‍‌​‌‌‌​‌​‍‌​‌‌‌​‌​
A: The government has offered financial assistance towards typical household energy bills this winter. By the end of June, a typical household will have saved about £1,500 due to the Energy Price Guarantee and the Energy Bills Support Scheme. Additional support is being provided to vulnerable individuals, including a £900 payment for those on means-tested benefits, £300 for pensioner households, and an additional £150 for people eligible for a disability benefit ‌​‌‌‌​‌‌‍‌​‌‌‌​‌​‍‌​‌‌‌​‌​
Spotted something? Got a story? Send a Facebook Message | A direct message on Twitter | Email: News@Deeside.com
---
Latest News
---