North Wales Police warning over rise in Cryptocurrency scams with thousands of pounds being lost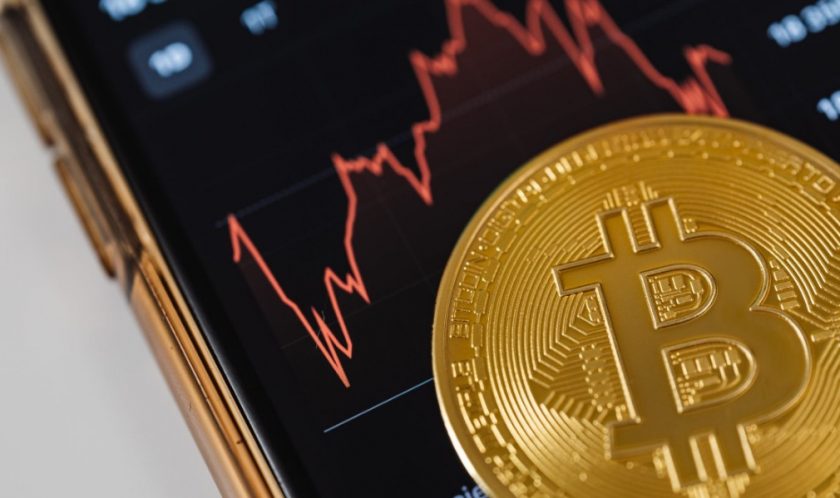 This article is old - Published: Thursday, Feb 25th, 2021
North Wales Police are issuing a warning following a significant increase in the reporting of cryptocurrency scams over the past few months with thousands of pounds being lost. ‌​‌‌‌​‌‌‍‌​‌‌‌​‌​‍‌​‌‌‌​‌​
Due to the recent widely reported rise in the value of Bitcoin, investment scams related to cryptocurrency have also increased. ‌​‌‌‌​‌‌‍‌​‌‌‌​‌​‍‌​‌‌‌​‌​
Victims have reported searching online for investment opportunities only to be then contacted by fraudulent investment brokers from bogus investment firms who promise high returns with very low risk. The brokers use various tactics to pressurise the victim into investing quickly whilst promising returns that are too good to be true. ‌​‌‌‌​‌‌‍‌​‌‌‌​‌​‍‌​‌‌‌​‌​
The brokers coach the victims in purchasing crypto currency and then instruct the victims to transfer the crypto on the pretence that the funds will be invested on the victim's behalf. ‌​‌‌‌​‌‌‍‌​‌‌‌​‌​‍‌​‌‌‌​‌​
Victims are frequently told how well their investment is performing which encourages them to send even more money. ‌​‌‌‌​‌‌‍‌​‌‌‌​‌​‍‌​‌‌‌​‌​
In some cases victims have spent their life savings and even borrowed large sums to make further investments. ‌​‌‌‌​‌‌‍‌​‌‌‌​‌​‍‌​‌‌‌​‌​
It is only when victims try to withdraw the funds that the broker either cuts contact with the victim or they are told that they will need to pay additional high fees to release the investment. Even when the release fees are paid the victims are given a number of excuses as to why they can't have their money back. ‌​‌‌‌​‌‌‍‌​‌‌‌​‌​‍‌​‌‌‌​‌​
Victims are also drawn into investing with bogus firms after seeing fake celebrity endorsements or enticing images of luxury items on adverts. ‌​‌‌‌​‌‌‍‌​‌‌‌​‌​‍‌​‌‌‌​‌​
The adverts are heavily promoted online and on social media and all of these tactics are used to make the firm appear legitimate. ‌​‌‌‌​‌‌‍‌​‌‌‌​‌​‍‌​‌‌‌​‌​
The Financial Conduct Authority (FCA) has warned that any purchase or investment involving crypto currencies generally involve taking very high risks and if consumers invest in these types of product, they should be prepared to lose all their money. ‌​‌‌‌​‌‌‍‌​‌‌‌​‌​‍‌​‌‌‌​‌​
Crypto currency is considered a high risk investment for a number of reasons including lack of regulation, volatile prices, complexity of products offered, difficulty converting crypto back into cash and high fees charged by investment firms. ‌​‌‌‌​‌‌‍‌​‌‌‌​‌​‍‌​‌‌‌​‌​
Many of the investment firms operating in this way are not regulated by the FCA which means that the Financial Ombudsman and any compensation scheme will not be able to help if the worst happens. ‌​‌‌‌​‌‌‍‌​‌‌‌​‌​‍‌​‌‌‌​‌​
Since 10th January 2021 all UK crypto asset firms must be registered with the FCA and any organisation operating without registration is committing a criminal offence. Investors are advised to check the FCA register online carefully before making any investment. ‌​‌‌‌​‌‌‍‌​‌‌‌​‌​‍‌​‌‌‌​‌​
DC Rachel Roberts, Financial Abuse Safeguarding Officer for North Wales Police said: "This type of scam is on the increase, especially during these uncertain times. Anyone looking to invest should carefully consider the information they have been given and not accept what they are told during a telephone call as being the truth." ‌​‌‌‌​‌‌‍‌​‌‌‌​‌​‍‌​‌‌‌​‌​
'It is unlikely you would hand over your life savings if someone turned up on your doorstep asking for money. Investment brokers who call out of the blue should be treated the same way." ‌​‌‌‌​‌‌‍‌​‌‌‌​‌​‍‌​‌‌‌​‌​
Further information can be found via https://www.actionfraud.police.uk/ ‌​‌‌‌​‌‌‍‌​‌‌‌​‌​‍‌​‌‌‌​‌​
Spotted something? Got a story? Send a Facebook Message | A direct message on Twitter | Email: News@Deeside.com
---
Latest News
---