North Wales Police boss calls for new law to get tough on 'vile practice' of upskirting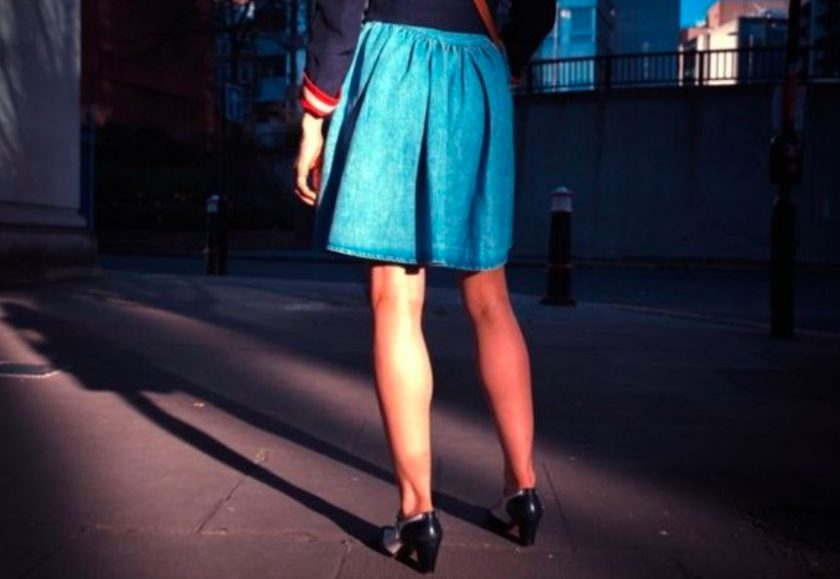 This article is old - Published: Tuesday, Dec 19th, 2017
A police boss is calling for tough new legislation to punish the sexually intrusive practice of upskirting.
North Wales Police and Crime Commissioner Arfon Jones, wants the taking of "upskirt" photographs of unsuspecting women classed as a specific sexual offence ‌​‌‌‌​‌‌‍‌​‌‌‌​‌​‍‌​‌‌‌​‌​
Upskirting is becoming more prolific, photos can end up on dedicated upskirt websites, some perpetrators have been known to use a camera embedded in the top of shoes to take photographs. ‌​‌‌‌​‌‌‍‌​‌‌‌​‌​‍‌​‌‌‌​‌​
An online campaign by one victim, London writer Gina Martin, 25, has already amassed more than 78,000 signatures. ‌​‌‌‌​‌‌‍‌​‌‌‌​‌​‍‌​‌‌‌​‌​
The Association of Police and Crime Commissioners, of which Mr Jones is a member, has also spoken out against the "invasive and appalling practice". ‌​‌‌‌​‌‌‍‌​‌‌‌​‌​‍‌​‌‌‌​‌​
The UK Government is being urged to criminalise the behaviour and introduce legislation in the forthcoming Courts Bill to update the Sexual Offences Act 2003. ‌​‌‌‌​‌‌‍‌​‌‌‌​‌​‍‌​‌‌‌​‌​
[miptheme_quote author="North Wales Police and Crime Commissioner Arfon Jones" style="text-left"]"It is a classic example of misogyny in a public place and there is no room in society for this form of totally inappropriate behaviour. ‌​‌‌‌​‌‌‍‌​‌‌‌​‌​‍‌​‌‌‌​‌​
What makes things even worse is that the perpetrator often compounds these acts by uploading these images onto the internet. ‌​‌‌‌​‌‌‍‌​‌‌‌​‌​‍‌​‌‌‌​‌​
Voyeurism is already classed as an offence and there is no reason in my view why upskirting should not be treated in exactly the same way."[/miptheme_quote] ‌​‌‌‌​‌‌‍‌​‌‌‌​‌​‍‌​‌‌‌​‌​
The Crime Commissioner believes there should be new legislation so that the law "can catch up with the new problems of the here and now" as it stands there is a gap in the law. ‌​‌‌‌​‌‌‍‌​‌‌‌​‌​‍‌​‌‌‌​‌​
"Upskirting appears to be a growing problem and it is something that we should act upon to make sure that it is punished appropriately." Said Mr Jones. ‌​‌‌‌​‌‌‍‌​‌‌‌​‌​‍‌​‌‌‌​‌​
Under the current legal system, the act falls in a grey area making it difficult to prosecute perpetrator ‌​‌‌‌​‌‌‍‌​‌‌‌​‌​‍‌​‌‌‌​‌​
A recent freedom of information to North Wales Police reveals only four offences related to 'upskirting' – 'where cameras have been used take photographs up women's skirts' have been recorded in the past five years, and thats because of an associated offence. ‌​‌‌‌​‌‌‍‌​‌‌‌​‌​‍‌​‌‌‌​‌​

‌​‌‌‌​‌‌‍‌​‌‌‌​‌​‍‌​‌‌‌​‌​
By creating a specific sexual offence covering 'upskirting' police will have more powers to deal with perpetrators and bring charges. ‌​‌‌‌​‌‌‍‌​‌‌‌​‌​‍‌​‌‌‌​‌​
"Making this a specific sexual offence would mean proper recognition of the intent of the perpetrator and the real distress and sense of violation caused to the victim. ‌​‌‌‌​‌‌‍‌​‌‌‌​‌​‍‌​‌‌‌​‌​
In addition, it would allow for the range of sentencing and disposal options that are available in respect of sexual offences." Said Mr Jones. ‌​‌‌‌​‌‌‍‌​‌‌‌​‌​‍‌​‌‌‌​‌​
"Upskirting" is already illegal in Scotland after the law was changed by the Sexual Offences Scotland Act 2009 ‌​‌‌‌​‌‌‍‌​‌‌‌​‌​‍‌​‌‌‌​‌​
"I am calling on the Government to act swiftly and decisively to ensure that justice is no longer denied to the victims already suffering from this disgraceful practice." Mr Jones said. ‌​‌‌‌​‌‌‍‌​‌‌‌​‌​‍‌​‌‌‌​‌​
Justice Secretary David Lidington told MPs he is taking the issue "very seriously" and is considering making it a crime under the Sexual Offences Act 2003. ‌​‌‌‌​‌‌‍‌​‌‌‌​‌​‍‌​‌‌‌​‌​
Mr Lidington told the Commons: "I have taken very seriously the representations made by Gina Martin and from some of the police and crime commissioners. ‌​‌‌‌​‌‌‍‌​‌‌‌​‌​‍‌​‌‌‌​‌​
"I have asked for detailed advice on this. Before proceeding to a commitment to new legislation, I want to be absolutely certain that this would be the right course to take." ‌​‌‌‌​‌‌‍‌​‌‌‌​‌​‍‌​‌‌‌​‌​
‌​‌‌‌​‌‌‍‌​‌‌‌​‌​‍‌​‌‌‌​‌​
Spotted something? Got a story? Send a Facebook Message | A direct message on Twitter | Email: News@Deeside.com
---
Latest News
Over 30,000 sought financial help over Christmas period from Welsh Government's Discretionary Assistance Fund
Prime Minister sacks Conservative Party Chairman Nadhim Zahawi for "serious breach" of ministerial code.
Record number of people supported at pharmacies and GP surgeries, with health services at 'breaking point'
---