North Wales GP says hospitals in the area "creaking at the seams"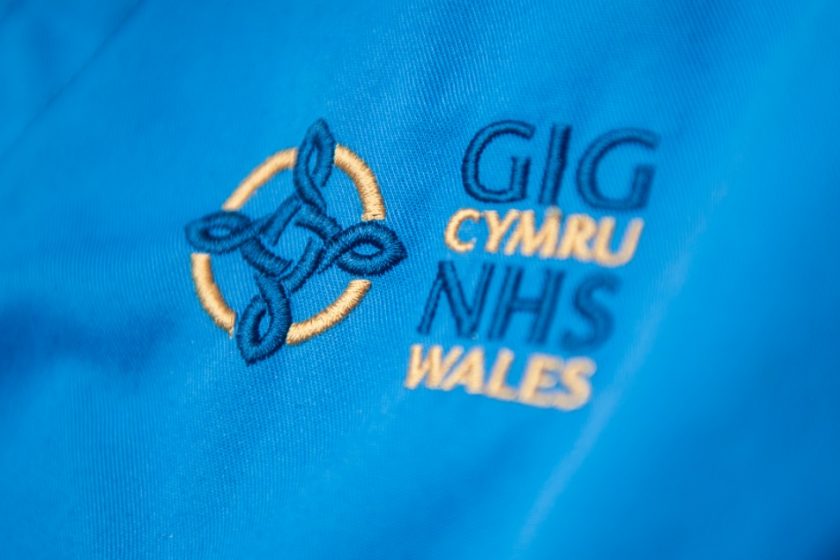 This article is old - Published: Friday, Jan 5th, 2018
A Prestatyn GP says healthcare in North Wales is "horrendously pressurised at the minute" and fears for patients safety.
Dr Eamonn Jessup, North Wales Local Medical Committee Chair says hospitals in the area are 'creaking at the seams' amid 'a spike in genuine flu', while patients were struggling with 'three-week waits' for GP appointments. ‌​‌‌‌​‌‌‍‌​‌‌‌​‌​‍‌​‌‌‌​‌​
He told pulsetoday.co.uk: 'Primary care in North Wales is just horrendously pressurised at the minute. GP, A&E and out of hours are all part of one system and all three are under enormous pressure. It is really very busy.' ‌​‌‌‌​‌‌‍‌​‌‌‌​‌​‍‌​‌‌‌​‌​
Dr Jessup said he has concerns over the safety of patients amid current pressure on GPs not to transfer them to hospital. ‌​‌‌‌​‌‌‍‌​‌‌‌​‌​‍‌​‌‌‌​‌​
He said: 'There are patients who you would normally like to go into hospital who you are trying to keep at home and taking more of a risk than you normally would. It's a tragedy. ‌​‌‌‌​‌‌‍‌​‌‌‌​‌​‍‌​‌‌‌​‌​
'GPs are doing their best but they haven't got three sets of arms. And GPs are very worried about patient safety and putting themselves in a professionally compromising situation – that is a significant concern for GPs these days. Every GP does their best but sometimes that's not good enough.' ‌​‌‌‌​‌‌‍‌​‌‌‌​‌​‍‌​‌‌‌​‌​
Struggling to cope
The Royal College of Emergency Medicine in Wales said earlier this week it was extremely concerned that Emergency Department staff are struggling to cope with the current demand this winter. ‌​‌‌‌​‌‌‍‌​‌‌‌​‌​‍‌​‌‌‌​‌​
Welsh Government data showed that during November 2017 the average number of A&E attendances per day was 2,752 – 3.3% higher than the same month in 2016 and the highest number of attendances per day in any November since reporting began in 2006. ‌​‌‌‌​‌‌‍‌​‌‌‌​‌​‍‌​‌‌‌​‌​
Findings from the College's latest Winter Flow Project also indicates just how difficult conditions on the Emergency Department front line have become for patients and staff across the United Kingdom. ‌​‌‌‌​‌‌‍‌​‌‌‌​‌​‍‌​‌‌‌​‌​
In the second week of December 2017 four-hour standard performance stood at 81.73% – down from 82.55% the previous week and down from 86.56% in October 2017. ‌​‌‌‌​‌‌‍‌​‌‌‌​‌​‍‌​‌‌‌​‌​
Advice issued and public urged to "choose well" to help prevent spread of flu ‌​‌‌‌​‌‌‍‌​‌‌‌​‌​‍‌​‌‌‌​‌​
‌​‌‌‌​‌‌‍‌​‌‌‌​‌​‍‌​‌‌‌​‌​
Dr Robin Roop, Vice President of RCEM Wales said: ‌​‌‌‌​‌‌‍‌​‌‌‌​‌​‍‌​‌‌‌​‌​
"For staff, an Emergency Department feels like a battlefield. We are fighting to safely treat an increasing number of acutely unwell patients, we are fighting to find enough staff to cover shifts 24/7 and we are fighting to find an available hospital bed for sick patients when there simply aren't enough. ‌​‌‌‌​‌‌‍‌​‌‌‌​‌​‍‌​‌‌‌​‌​
"The fact of the matter is that, despite the best efforts of all NHS staff, patient safety is being compromised daily. It is not acceptable that an increasing number of patients are being left on a trolley in a corridor, without satisfactory care. This is unsafe, undignified and distressing for patients and their family members. ‌​‌‌‌​‌‌‍‌​‌‌‌​‌​‍‌​‌‌‌​‌​
"We are also seeing a high number of patients suffering from the flu this winter. This means that even more beds are made inaccessible to other unwell patients to, quite rightly, prevent the spread of this infectious disease. ‌​‌‌‌​‌‌‍‌​‌‌‌​‌​‍‌​‌‌‌​‌​
"The perennial pressures on our Emergency Departments is not the fault of the patient or staff. We should be able to plan and adequately care for our growing and ageing population, despite severe cases of influenza and other infectious illnesses. ‌​‌‌‌​‌‌‍‌​‌‌‌​‌​‍‌​‌‌‌​‌​
However, insufficient resources to match patient numbers all year round has resulted in compromised patient safety, declining 4-hour performance, A&E crowding and 'exit block' across Wales. ‌​‌‌‌​‌‌‍‌​‌‌‌​‌​‍‌​‌‌‌​‌​
"The College welcomed the Welsh Government's winter resilience plans announced in November. Nevertheless, to provide safe and sustainable care for all patients we need more. ‌​‌‌‌​‌‌‍‌​‌‌‌​‌​‍‌​‌‌‌​‌​
We need more capacity in the entire health and social care systems which means more hospital beds, more nurses and more doctors. Our A&E Departments are severely stretched." ‌​‌‌‌​‌‌‍‌​‌‌‌​‌​‍‌​‌‌‌​‌​
Apology
Patients in Wales who have had routine operations cancelled due to winter pressures on the NHS have had an apology from Welsh Government Health Secretary Vaughan Gething, he said he was "genuinely sorry" if people's treatment had been interrupted. ‌​‌‌‌​‌‌‍‌​‌‌‌​‌​‍‌​‌‌‌​‌​
Mr Gething told BBC Wales: "In planning for winter the health service reduces the level of planned admissions for operations in any event but given the pressures we've seen understandably there have been extra cancellations". ‌​‌‌‌​‌‌‍‌​‌‌‌​‌​‍‌​‌‌‌​‌​
"I don't actually think that anyone facing a planned operation that's cancelled would say it's more important that they have treatment than someone who is a genuine emergency. ‌​‌‌‌​‌‌‍‌​‌‌‌​‌​‍‌​‌‌‌​‌​
"But I'm genuinely sorry if anyone has had their care or treatment postponed because of the pressure we are facing." ‌​‌‌‌​‌‌‍‌​‌‌‌​‌​‍‌​‌‌‌​‌​
Welsh Conservatives Leader, Andrew RT Davies said: "It's clear the NHS is coming under immense pressure over the past few days and particularly so in Wales where some patients are being forced to wait over 80-hours in Welsh A&E departments before being admitted into hospital. ‌​‌‌‌​‌‌‍‌​‌‌‌​‌​‍‌​‌‌‌​‌​
"After days of turmoil in the Welsh NHS, Labour's Health Secretary in Wales has finally broken cover after being conspicuous by his absence. ‌​‌‌‌​‌‌‍‌​‌‌‌​‌​‍‌​‌‌‌​‌​
Instead of 'fronting up' and offering leadership at this moment of crisis he inexplicably went to ground – running away from a record which has clearly contributed to the problems being faced by hospitals up and down the country. ‌​‌‌‌​‌‌‍‌​‌‌‌​‌​‍‌​‌‌‌​‌​
"And while heroic frontline staff battle to help patients under this immense pressure, it's clear they require greater levels of support from the Labour Government. ‌​‌‌‌​‌‌‍‌​‌‌‌​‌​‍‌​‌‌‌​‌​
They need more than just extra cash to cope with these challenges – it also needs leadership and a strategy that works – something which has been sadly lacking in recent days." ‌​‌‌‌​‌‌‍‌​‌‌‌​‌​‍‌​‌‌‌​‌​
Countess of Chester Hospital cancels routine operations.
Pressure on the NHS in England has been well documented over the last few days with the Secretary of State for Health Jeremey Hunt also offering his apologies as non-urgent treatments have been cancelled until the end of January. ‌​‌‌‌​‌‌‍‌​‌‌‌​‌​‍‌​‌‌‌​‌​
A spokesperson for the Countess of Chester Hospital said 'If you have an appointment or operation scheduled at the Countess attend as normal unless you have been contacted saying otherwise.' ‌​‌‌‌​‌‌‍‌​‌‌‌​‌​‍‌​‌‌‌​‌​
Like other hospitals planned surgery is being cancelled as are outpatient appointments to give greater support for emergency cases. ‌​‌‌‌​‌‌‍‌​‌‌‌​‌​‍‌​‌‌‌​‌​
'We are no different at the Countess as we work with our doctors and nurses to make adjustments when appropriate to
deal with the high volume of acutely unwell patients we are seeing at present. ‌​‌‌‌​‌‌‍‌​‌‌‌​‌​‍‌​‌‌‌​‌​
We are reviewing this on a weekly basis and if there is a chance of an appointment or procedure being cancelled our teams will always look to speak to patients directly in advance.' Said a hospital spokesperson. ‌​‌‌‌​‌‌‍‌​‌‌‌​‌​‍‌​‌‌‌​‌​
All surgery relating to cancer care and emergencies is continuing as normal. ‌​‌‌‌​‌‌‍‌​‌‌‌​‌​‍‌​‌‌‌​‌​
Chief Executive Tony Chambers said: "During extremely busy periods like this we do sometimes have to cancel procedures, but we do not do so lightly. We understand how upsetting this can be for our patients, but we need to prioritise those who need care urgently." ‌​‌‌‌​‌‌‍‌​‌‌‌​‌​‍‌​‌‌‌​‌​
Spotted something? Got a story? Send a Facebook Message | A direct message on Twitter | Email: News@Deeside.com
---
Latest News
Airbus confident in Broughton's abilities to build new RAF helicopter as assembly line plans push ahead
---