Jack Sargeant Column: "Three years ago this week I was elected as the youngest member of the Senedd in a by-election"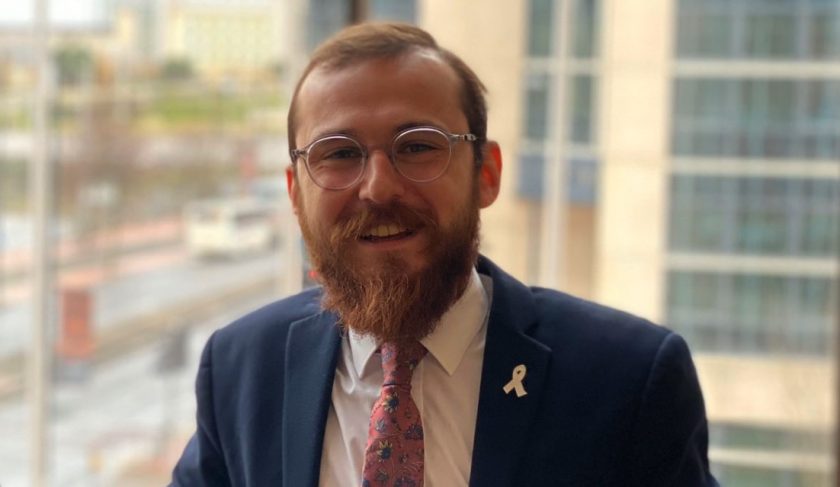 This article is old - Published: Thursday, Feb 11th, 2021
Alyn and Deeside MS Jack Sargeant writes a regular column on Deeside.com with updates on his work in the Welsh Parliament and closer to home. ‌​‌‌‌​‌‌‍‌​‌‌‌​‌​‍‌​‌‌‌​‌​
Jack writes: Three years ago this week I was elected as the youngest member of the Senedd in a by-election.  The backdrop to this election is well reported and it is enough to say it was the toughest period of my life. I got through it with the support of our community in Alyn and Deeside.  I came to the Senedd feeling the weight of the task ahead. As one resident later put on Facebook, I had "big shoes to fill." ‌​‌‌‌​‌‌‍‌​‌‌‌​‌​‍‌​‌‌‌​‌​
So, what have I done with my three years? I have championed a different, 'kinder' form of politics as I am acutely aware of where unkind politics can end.  However, it is far more than our political discourse that I have worked to change.   ‌​‌‌‌​‌‌‍‌​‌‌‌​‌​‍‌​‌‌‌​‌​
In the last year during the pandemic my office has supported many local businesses to receive grants to keep them going, I have stood alongside workers and Trade Union colleagues in Airbus and its supply chain to ensure sector specific support and stood up for our local steel industry.  I have also fought alongside local businesses to get their insurers to pay out their business disruption policies and was delighted when they finally won in the High Court.  ‌​‌‌‌​‌‌‍‌​‌‌‌​‌​‍‌​‌‌‌​‌​
Anyone who follows me on Facebook will know I have taken a proactive stance on the vaccine roll out through my campaign 'let's vaccinate Flintshire'. Seeking new avenues for the health board to explore in order to quicken the roll out and recently working for the establishment of a booking number for priority groups to call.  Perhaps most importantly I have sort to keep you all informed about the vaccine roll out.  In a world full of disinformation this is absolutely crucial if already anxious residents are to keep hope.   ‌​‌‌‌​‌‌‍‌​‌‌‌​‌​‍‌​‌‌‌​‌​
Aside from the pandemic, here are some of the things I am most proud of.  I vowed to continue my Dad's work to tackle domestic violence and the appalling level of violence that too many women face, and I am a proud White Ribbon ambassador. I've campaigned to get Wales's first Community Bank in Buckley, something I am increasingly confident will happen.  ‌​‌‌‌​‌‌‍‌​‌‌‌​‌​‍‌​‌‌‌​‌​
Locally Coleg Cambria and Deeside 6th is really important to me. As a former student I know how important qualifications are in kickstarting careers and developing lifelong skills. I have made it a priority to ensure the voices of young people are heard and I was delighted the vote in favour of votes at 16.  ‌​‌‌‌​‌‌‍‌​‌‌‌​‌​‍‌​‌‌‌​‌​
I have brought together charities and Welsh Government to change the law with the aim of stopping homeless people having to choose between a home and their dog and also championed for better mental health services by talking about my own issues with depression and PTSD to raise the need for better support and awareness.  This idea came from my experience sleeping rough – determination to work with local authority to bring an end to homelessness in A&D  ‌​‌‌‌​‌‌‍‌​‌‌‌​‌​‍‌​‌‌‌​‌​
This is just a fraction of my work and the most important task is helping those constituents who come to me for support and advice every day.   ‌​‌‌‌​‌‌‍‌​‌‌‌​‌​‍‌​‌‌‌​‌​
I have never been afraid to stand up for what's right – whether it was challenging my own party's Welsh Government about the availability of life changing Cystic Fibrosis medicines or challenging the Prime Minister and Home Secretary over their failed promise that Deeside would get 62 extra police officers, we have 7 across the whole of North Wales, I am my own person and always will be. ‌​‌‌‌​‌‌‍‌​‌‌‌​‌​‍‌​‌‌‌​‌​
I am a trained engineer having completed an apprenticeship at DRB on Deeside Industrial estate and that is quite unusual in senior elected politics, many more have previously worked in politics and it is as an engineer I have approached the task of being the best MS I can be.  My job was to solve problems before, and it still is now.  ‌​‌‌‌​‌‌‍‌​‌‌‌​‌​‍‌​‌‌‌​‌​
I am incredibly grateful for the support of residents in Alyn and Deeside and look forward to standing again to represent the community I have always lived in and am extremely proud to be part of. ‌​‌‌‌​‌‌‍‌​‌‌‌​‌​‍‌​‌‌‌​‌​
‌​‌‌‌​‌‌‍‌​‌‌‌​‌​‍‌​‌‌‌​‌​
Spotted something? Got a story? Send a Facebook Message | A direct message on Twitter | Email: News@Deeside.com
---
Latest News
Flintshire Councillor says therapy equipment under public ownership is being flogged at car boot sales and charity shops
---