Impact of Covid-19 on homelessness in Flintshire could be felt for years to come, warns council offical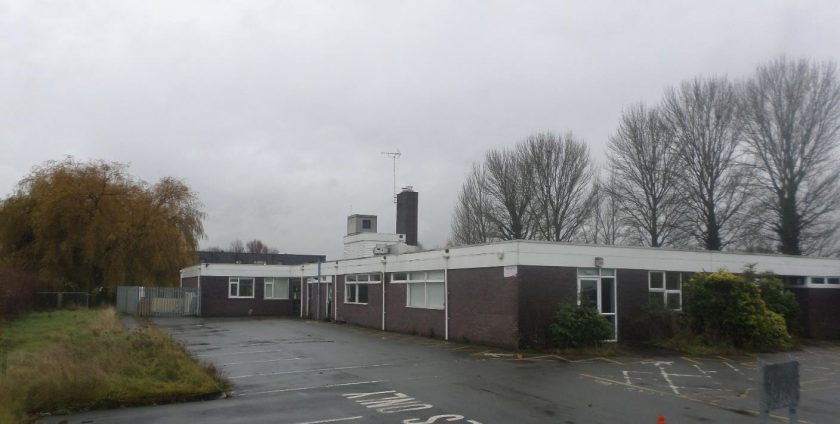 This article is old - Published: Wednesday, Mar 10th, 2021
The impact of Covid-19 on levels of homelessness in Flintshire could be felt for years to come, a council official has warned. ‌​‌‌‌​‌‌‍‌​‌‌‌​‌​‍‌​‌‌‌​‌​
There has been a sharp rise in demand from people seeking both emergency and temporary accommodation in the county since the pandemic began last March. ‌​‌‌‌​‌‌‍‌​‌‌‌​‌​‍‌​‌‌‌​‌​
Before the outbreak, there were 11 households in the area placed in temporary accommodation, with emergency beds provided via the the Glanrafon night shelter. ‌​‌‌‌​‌‌‍‌​‌‌‌​‌​‍‌​‌‌‌​‌​
Flintshire Council said the need for housing which followed was "significant", peaking at 55 households requiring interim accommodation. ‌​‌‌‌​‌‌‍‌​‌‌‌​‌​‍‌​‌‌‌​‌​
In contrast, the local authority has reported a slight reduction in the overall number of homeless assessments carried out in the last 12 months, as required under Welsh housing legislation. ‌​‌‌‌​‌‌‍‌​‌‌‌​‌​‍‌​‌‌‌​‌​
However, officers believe the situation will grow worse once the furlough scheme comes to an end and a ban on evictions is lifted. ‌​‌‌‌​‌‌‍‌​‌‌‌​‌​‍‌​‌‌‌​‌​
Speaking at a virtual meeting of backbench councillors held today, housing and prevention service manager Martin Cooil said: "We are anticipating significant increases in homelessness over the coming years as we move out and into the recovery phase of Covid. ‌​‌‌‌​‌‌‍‌​‌‌‌​‌​‍‌​‌‌‌​‌​
"The particular risk issues that we're protected from at the moment, but not for much longer, is the fact that we have some mitigations at national levels such as court closures and extensions to notice periods. ‌​‌‌‌​‌‌‍‌​‌‌‌​‌​‍‌​‌‌‌​‌​
"There are a number of significant external factors that are potentially masking the level of homelessness or protecting us from that influx at the moment. ‌​‌‌‌​‌‌‍‌​‌‌‌​‌​‍‌​‌‌‌​‌​
"But there is the potential for those floodgates to open over the coming months." ‌​‌‌‌​‌‌‍‌​‌‌‌​‌​‍‌​‌‌‌​‌​
A report to members of the council's community, housing and assets scrutiny committee shows some of the main reasons for people losing the roof over their heads include relationship breakdowns and inmates leaving prison with nowhere to stay. ‌​‌‌‌​‌‌‍‌​‌‌‌​‌​‍‌​‌‌‌​‌​
The council has taken a number of steps to address homelessness in Flintshire during the pandemic. ‌​‌‌‌​‌‌‍‌​‌‌‌​‌​‍‌​‌‌‌​‌​
It includes creating a 24/7 homeless hub in Queensferry, which has received more than 215 referrals. ‌​‌‌‌​‌‌‍‌​‌‌‌​‌​‍‌​‌‌‌​‌​
It is also looking to build a number of one-bedroom flats in Flint and Holywell to support those in need of accommodation. ‌​‌‌‌​‌‌‍‌​‌‌‌​‌​‍‌​‌‌‌​‌​
Mr Cooil said a large amount of funding had been made available by the Welsh Government to address the situation. ‌​‌‌‌​‌‌‍‌​‌‌‌​‌​‍‌​‌‌‌​‌​
He said: "From April onwards, Flintshire will be benefiting and delivering £7.83m worth of tenancy support related services. ‌​‌‌‌​‌‌‍‌​‌‌‌​‌​‍‌​‌‌‌​‌​
"We have a supported accommodation portfolio, which includes accommodation for young people and domestic abuse refuges. ‌​‌‌‌​‌‌‍‌​‌‌‌​‌​‍‌​‌‌‌​‌​
"We've got a really good selection of tenant support services and accommodation, but we now have additional funding to bolster that provision. ‌​‌‌‌​‌‌‍‌​‌‌‌​‌​‍‌​‌‌‌​‌​
"We're going to be doing more work with the private rented sector, to help open up a backlog of properties, and also really pick up on the fact that we need to do more to support landlords." ‌​‌‌‌​‌‌‍‌​‌‌‌​‌​‍‌​‌‌‌​‌​
He added: "We're doing some really exciting stuff around something called prisoner in-reach, where we'll have staff going into prison settings, and doing some work with people who are facing homelessness at the point of the end of their custodial sentence, or to help them to reintegrate with family. ‌​‌‌‌​‌‌‍‌​‌‌‌​‌​‍‌​‌‌‌​‌​
"It's wonderful that we have all this additional funding, but there are some significant risks we have to resolve." ‌​‌‌‌​‌‌‍‌​‌‌‌​‌​‍‌​‌‌‌​‌​
While the work of the homeless hub in Queensferry has been celebrated, Mr Cooil said it was always expected to be a temporary arrangement. ‌​‌‌‌​‌‌‍‌​‌‌‌​‌​‍‌​‌‌‌​‌​
As a result, the council is looking for alternative sites to deliver emergency accommodation and support services on a permanent basis. ‌​‌‌‌​‌‌‍‌​‌‌‌​‌​‍‌​‌‌‌​‌​
Councillors voted to support the work being carried out to support people at risk of becoming homeless at the end of the meeting. ‌​‌‌‌​‌‌‍‌​‌‌‌​‌​‍‌​‌‌‌​‌​
Liam Randall – Local Democracy Reporter (more here). ‌​‌‌‌​‌‌‍‌​‌‌‌​‌​‍‌​‌‌‌​‌​
Spotted something? Got a story? Send a Facebook Message | A direct message on Twitter | Email: News@Deeside.com
---
Latest News
---