Hopes that Senedd inquiry could help end 'unfairness' for renters wanting to adopt pets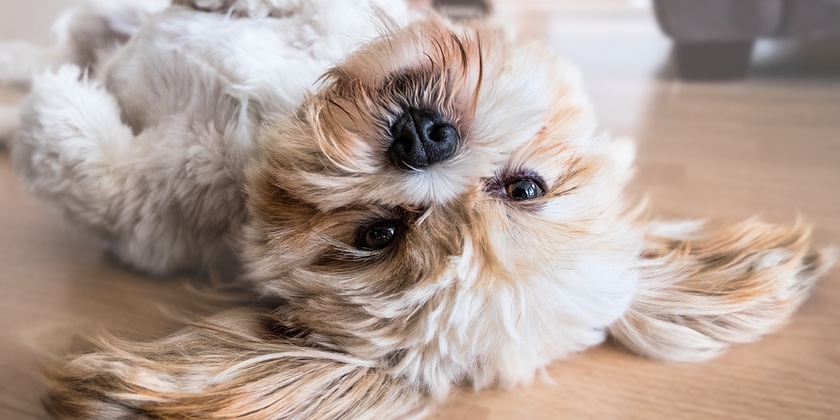 An animal welfare charity has welcomed a Senedd inquiry into whether people with pets face barriers accessing private rented housing in Wales. ‌​‌‌‌​‌‌‍‌​‌‌‌​‌​‍‌​‌‌‌​‌​ ‌​‌‌‌​‌‌‍‌​‌‌‌​‌​‍‌​‌‌‌​‌​
The RSPCA has long called for a change in law to prevent private landlords initiating blanket bans on the keeping of pets in private rental properties. ‌​‌‌‌​‌‌‍‌​‌‌‌​‌​‍‌​‌‌‌​‌​ ‌​‌‌‌​‌‌‍‌​‌‌‌​‌​‍‌​‌‌‌​‌​
However too many tenants in Wales are either blocked from getting a pet – or face the heartbreaking proposition of having to give up an animal to rent somewhere to live. ‌​‌‌‌​‌‌‍‌​‌‌‌​‌​‍‌​‌‌‌​‌​ ‌​‌‌‌​‌‌‍‌​‌‌‌​‌​‍‌​‌‌‌​‌​
Now the Senedd's Local Government and Housing Committee will look into the issue as part of a wider inquiry into the private rented sector, including the supply, quality and affordability of accommodation, the challenges facing landlords, and barriers to accessing the sector for prospective tenants. ‌​‌‌‌​‌‌‍‌​‌‌‌​‌​‍‌​‌‌‌​‌​ ‌​‌‌‌​‌‌‍‌​‌‌‌​‌​‍‌​‌‌‌​‌​
Billie-Jade Thomas, RSPCA Cymru's public affairs manager, said: "Pets are members of the family – but too often in Wales, those in the private rented sector either aren't allowed to get a pet, or face the heartbreaking decision of having to give up their beloved animals to get a roof over their heads. Enough is enough, and we must end this unfairness. ‌​‌‌‌​‌‌‍‌​‌‌‌​‌​‍‌​‌‌‌​‌​ ‌​‌‌‌​‌‌‍‌​‌‌‌​‌​‍‌​‌‌‌​‌​
"In Wales, more than half of households own a pet – but those in the private rented sector are being unfairly penalised purely because of where they live. ‌​‌‌‌​‌‌‍‌​‌‌‌​‌​‍‌​‌‌‌​‌​ ‌​‌‌‌​‌‌‍‌​‌‌‌​‌​‍‌​‌‌‌​‌​
"At a time when our animal centres are full to bursting, and with many private renters able to offer a wonderful home to animals, the current situation is an own goal for pet welfare. ‌​‌‌‌​‌‌‍‌​‌‌‌​‌​‍‌​‌‌‌​‌​ ‌​‌‌‌​‌‌‍‌​‌‌‌​‌​‍‌​‌‌‌​‌​
"As such, it's hugely welcome that the Local Government and Housing Committee has launched an inquiry into the private rented sector, and it's great this will specifically look at pet owners – hopefully helping pave the way for much-needed change in Wales." ‌​‌‌‌​‌‌‍‌​‌‌‌​‌​‍‌​‌‌‌​‌​ ‌​‌‌‌​‌‌‍‌​‌‌‌​‌​‍‌​‌‌‌​‌​
The charity has previously worked with Senedd Members on proposals for legislation to help private renters; and RSPCA plans for a Pets in Housing (Wales) Bill were taken forward by Luke Fletcher MS, who tabled the idea into a Senedd ballot for backbench laws. ‌​‌‌‌​‌‌‍‌​‌‌‌​‌​‍‌​‌‌‌​‌​ ‌​‌‌‌​‌‌‍‌​‌‌‌​‌​‍‌​‌‌‌​‌​
Such a Bill would ensure that responsible pet owners are not punished as a consequence of the type of accommodation they live in, including making allowing a pet a legal default in the social housing and private rented sector – unless there is a justifiable reason not to do so. ‌​‌‌‌​‌‌‍‌​‌‌‌​‌​‍‌​‌‌‌​‌​ ‌​‌‌‌​‌‌‍‌​‌‌‌​‌​‍‌​‌‌‌​‌​
Flintshire Councillor Sam Swash – who represents the Mancot ward – has also campaigned for change; and hopes the Senedd committee inquiry will pave the way for Welsh Government action. ‌​‌‌‌​‌‌‍‌​‌‌‌​‌​‍‌​‌‌‌​‌​ ‌​‌‌‌​‌‌‍‌​‌‌‌​‌​‍‌​‌‌‌​‌​
Last year, Cllr Swash tabled a petition with the Senedd – which received 857 signatures – calling for change in Wales, which argued that the 'benefits of pet ownership should not be exclusive to homeowners'. ‌​‌‌‌​‌‌‍‌​‌‌‌​‌​‍‌​‌‌‌​‌​ ‌​‌‌‌​‌‌‍‌​‌‌‌​‌​‍‌​‌‌‌​‌​
Following the announcement of the inquiry, Cllr Swash, said: "I very much welcome the news that the Local Government and Housing Committee's inquiry into the private rented sector will cover pets in rented accommodation. ‌​‌‌‌​‌‌‍‌​‌‌‌​‌​‍‌​‌‌‌​‌​ ‌​‌‌‌​‌‌‍‌​‌‌‌​‌​‍‌​‌‌‌​‌​
"To date, the Welsh Government's unwillingness to ban no pet clauses in response to the petition has been incredibly disappointing and is based on increasingly spurious reasoning. ‌​‌‌‌​‌‌‍‌​‌‌‌​‌​‍‌​‌‌‌​‌​ ‌​‌‌‌​‌‌‍‌​‌‌‌​‌​‍‌​‌‌‌​‌​
"I am hopeful that the inquiry will help to shine a spotlight onto the seriousness of this issue and encourage the Minister for Climate Change to legislate. ‌​‌‌‌​‌‌‍‌​‌‌‌​‌​‍‌​‌‌‌​‌​ ‌​‌‌‌​‌‌‍‌​‌‌‌​‌​‍‌​‌‌‌​‌​
"The harm caused to both tenants and pets by blanket no pet clauses is significant and far-reaching; a ban on these clauses in tenancy agreements in Wales would provide an additional safety net to pets whilst strengthening the rights of tenants across the country." ‌​‌‌‌​‌‌‍‌​‌‌‌​‌​‍‌​‌‌‌​‌​ ‌​‌‌‌​‌‌‍‌​‌‌‌​‌​‍‌​‌‌‌​‌​
Spotted something? Got a story? Send a Facebook Message | A direct message on Twitter | Email: News@Deeside.com
---
Latest News
---