Hope Traveller site expansion plans approved despite overdevelopment concerns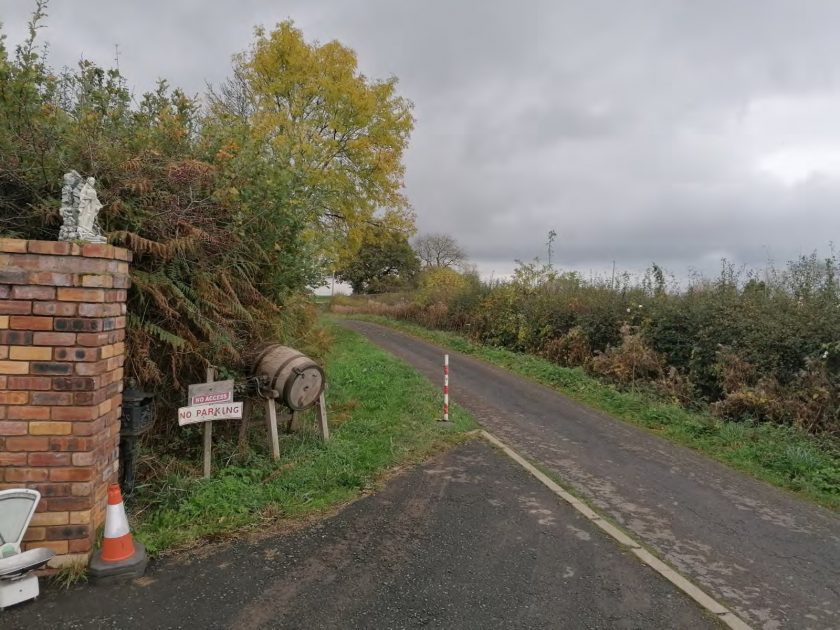 This article is old - Published: Friday, Dec 17th, 2021
Plans to extend a Traveller site in Flintshire have been approved despite concerns it will lead to "overdevelopment". ‌​‌‌‌​‌‌‍‌​‌‌‌​‌​‍‌​‌‌‌​‌​
An application was considered this week to increase the size of a caravan site on Gwern Lane in Hope to provide six pitches. ‌​‌‌‌​‌‌‍‌​‌‌‌​‌​‍‌​‌‌‌​‌​
Permission was already in place for four households to be accommodated at White Acres Caravan Site but the family which lives there said it had become "too cramped". ‌​‌‌‌​‌‌‍‌​‌‌‌​‌​‍‌​‌‌‌​‌​
A total of 16 letters of objections were received against the proposals amid concerns over the scale of the site, extra traffic, sewage problems and alleged anti-social behaviour issues. ‌​‌‌‌​‌‌‍‌​‌‌‌​‌​‍‌​‌‌‌​‌​
However, Flintshire Council's planning committee supported the scheme after officers urged caution over comments made by some members during Wednesday's (December 15, 2021) meeting. ‌​‌‌‌​‌‌‍‌​‌‌‌​‌​‍‌​‌‌‌​‌​
It followed fears being voiced that the application would lead to existing residents being outnumbered by Travellers. ‌​‌‌‌​‌‌‍‌​‌‌‌​‌​‍‌​‌‌‌​‌​
Speaking at the start of the debate, Hope councillor Gladys Healey said: "There is a lot of anti-social behaviour there, and I was rung this morning because a dog ran out and bit somebody and bit their dog as well. ‌​‌‌‌​‌‌‍‌​‌‌‌​‌​‍‌​‌‌‌​‌​
"The police have been down there umpteen times because of anti-social behaviour. ‌​‌‌‌​‌‌‍‌​‌‌‌​‌​‍‌​‌‌‌​‌​
"Can you also please clarify for me if there is a septic tank there as we've been having a sewage problem. ‌​‌‌‌​‌‌‍‌​‌‌‌​‌​‍‌​‌‌‌​‌​
"I totally agree with the residents that the Travellers are going to outnumber the number of residents in Gwern Lane and I ask that this is rejected." ‌​‌‌‌​‌‌‍‌​‌‌‌​‌​‍‌​‌‌‌​‌​
The council's chief planning officer said in a report that the application would provide families living at the site with a settled base to meet the health and educational needs of their children. ‌​‌‌‌​‌‌‍‌​‌‌‌​‌​‍‌​‌‌‌​‌​
Andrew Farrow added there was "no evidence" to support claims of anti-social behaviour problems. ‌​‌‌‌​‌‌‍‌​‌‌‌​‌​‍‌​‌‌‌​‌​
But Cllr Richard Jones said he believed the proposals would have a harmful impact on the area. ‌​‌‌‌​‌‌‍‌​‌‌‌​‌​‍‌​‌‌‌​‌​
He said: "There comes a point when the Traveller element grows greater than the settled residents which will change the area significantly. ‌​‌‌‌​‌‌‍‌​‌‌‌​‌​‍‌​‌‌‌​‌​
"I would say that it does create harm and there is an issue with this." ‌​‌‌‌​‌‌‍‌​‌‌‌​‌​‍‌​‌‌‌​‌​
Officers responded that the possibility of existing residents being outnumbered was not an issue the committee should consider. ‌​‌‌‌​‌‌‍‌​‌‌‌​‌​‍‌​‌‌‌​‌​
Andy Roberts, head of planning policy, said: "Gypsies and Travellers are just a just a group in our society who are seeking residential accommodation in the same way as anyone else in society does. ‌​‌‌‌​‌‌‍‌​‌‌‌​‌​‍‌​‌‌‌​‌​
"It's a difficult concept and there isn't any policy because it would be discriminatory if Planning Policy Wales suddenly distinguished between Travellers and the settled community." ‌​‌‌‌​‌‌‍‌​‌‌‌​‌​‍‌​‌‌‌​‌​
Cllr Patrick Heesom said comments about discrimination were "irrelevant" as members were mainly concerned about the size of the site. ‌​‌‌‌​‌‌‍‌​‌‌‌​‌​‍‌​‌‌‌​‌​
Cllr Healey also dismissed the officer's remarks and said her reservations were about the suitability of the location. ‌​‌‌‌​‌‌‍‌​‌‌‌​‌​‍‌​‌‌‌​‌​
She said: "I am totally sympathetic with the Travellers as they need somewhere to live. ‌​‌‌‌​‌‌‍‌​‌‌‌​‌​‍‌​‌‌‌​‌​
"Who knows more about prejudice than me? That's why I am the first BAME councillor in Flintshire." ‌​‌‌‌​‌‌‍‌​‌‌‌​‌​‍‌​‌‌‌​‌​
Cllr Healey proposed the plans should be rejected on the grounds it would cause overdevelopment and sewage issues. ‌​‌‌‌​‌‌‍‌​‌‌‌​‌​‍‌​‌‌‌​‌​
However, the application was approved after only two committee members voted for refusal, with eight against and three abstentions. ‌​‌‌‌​‌‌‍‌​‌‌‌​‌​‍‌​‌‌‌​‌​
Liam Randall – Local Democracy Reporter (more here). ‌​‌‌‌​‌‌‍‌​‌‌‌​‌​‍‌​‌‌‌​‌​
Spotted something? Got a story? Send a Facebook Message | A direct message on Twitter | Email: News@Deeside.com
---
Latest News
---