Flintshire gym set to be expanded due to partnership with high-level fitness and sports performance company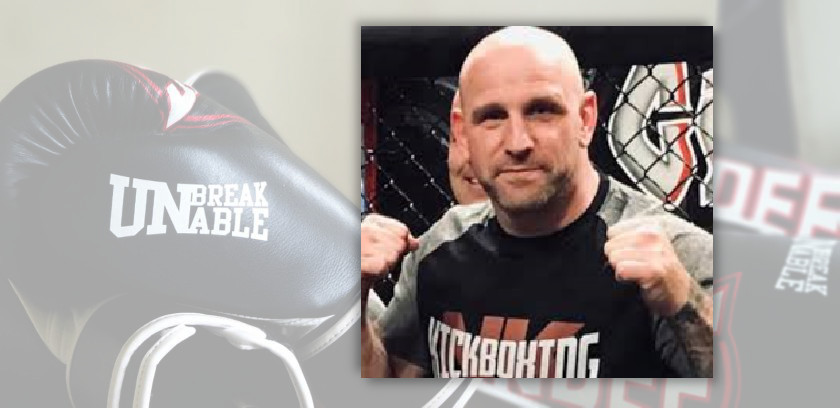 This article is old - Published: Thursday, Sep 10th, 2020
A recent partnership between a sports company and a Flintshire gym will see a new site be expanded ready for opening on 1 October. ‌​‌‌‌​‌‌‍‌​‌‌‌​‌​‍‌​‌‌‌​‌​
The Athlete Factory (AF), a high-level fitness and sports performance company, will join forces with formerly known Flintshire gym Nicholson Kickboxing and Fitness, who have now rebranded as AF Fitness Flintshire. ‌​‌‌‌​‌‌‍‌​‌‌‌​‌​‍‌​‌‌‌​‌​
Gym owner Ricky Nicholson will partner with former England and British Lions player Phil Greening, founder of The Athlete Factory, to run the site at Manor Industrial Estate in Flint. ‌​‌‌‌​‌‌‍‌​‌‌‌​‌​‍‌​‌‌‌​‌​
Greening played professional rugby between 1994 and 2005 for clubs Gloucester and Sale Sharks before finishing his career at Wasps RFC. ‌​‌‌‌​‌‌‍‌​‌‌‌​‌​‍‌​‌‌‌​‌​
In that time, he was called up for England, making 24 appearances, before joining the British & Irish Lions in their 2001 Australia tour. ‌​‌‌‌​‌‌‍‌​‌‌‌​‌​‍‌​‌‌‌​‌​
On the partnership, he said: "I am really excited to welcome AF Fitness Flintshire to our brand family and I can't wait to push-on with our vision to transform where and how people train whilst applying techniques learnt from elite sport in world class functional training facilities. ‌​‌‌‌​‌‌‍‌​‌‌‌​‌​‍‌​‌‌‌​‌​
"Our team will bring a wealth of experience and add yet another world class specialism to our offering with the NK Martial Arts Academy ran by former World Professional Kickboxing champion and Head of Operations at the new site, Ricky Nicholson. ‌​‌‌‌​‌‌‍‌​‌‌‌​‌​‍‌​‌‌‌​‌​
"We are really looking forward to working and growing with the team and have some very exciting plans for the future." ‌​‌‌‌​‌‌‍‌​‌‌‌​‌​‍‌​‌‌‌​‌​
The gym premises have been designed by AF's coaches, utilising their experience in sport training and methodology. ‌​‌‌‌​‌‌‍‌​‌‌‌​‌​‍‌​‌‌‌​‌​
The range of equipment is usually only accessed by professional sports teams and individuals, so gymgoers in Flintshire will now have that same experience closer to home. ‌​‌‌‌​‌‌‍‌​‌‌‌​‌​‍‌​‌‌‌​‌​
It's been great training this young, talented goalkeeper. Great improvements in body comp, athletic ability and fitness. Finisher session today was tough but he smashed it. Good to cross over some rugby conditioning also. https://t.co/JoOhXpFMoQ https://t.co/7DkotSRF2V pic.twitter.com/B9MVUXO03y ‌​‌‌‌​‌‌‍‌​‌‌‌​‌​‍‌​‌‌‌​‌​

— Phil Greening (@PhilGreening) September 8, 2020 ‌​‌‌‌​‌‌‍‌​‌‌‌​‌​‍‌​‌‌‌​‌​
Nicholson, who is a former World Professional Kickboxing champion, has represented his hometown of Flint when fighting for world championship gold in the 1990s, being able to successfully retain in 1997 and 1998. ‌​‌‌‌​‌‌‍‌​‌‌‌​‌​‍‌​‌‌‌​‌​
He looks to bring back to the community with this fitness gym and welcomes both existing and new members to experience what is on offer. ‌​‌‌‌​‌‌‍‌​‌‌‌​‌​‍‌​‌‌‌​‌​
"We are absolutely thrilled to be partnering with Phil and his Athlete Factory team," he said. ‌​‌‌‌​‌‌‍‌​‌‌‌​‌​‍‌​‌‌‌​‌​
"Who wouldn't want to work with a sports person with such credentials as Phil? ‌​‌‌‌​‌‌‍‌​‌‌‌​‌​‍‌​‌‌‌​‌​
"We are looking forward to building a great partnership in the future." ‌​‌‌‌​‌‌‍‌​‌‌‌​‌​‍‌​‌‌‌​‌​
Nicholson is excited for what the future holds, even in these uncertain times. ‌​‌‌‌​‌‌‍‌​‌‌‌​‌​‍‌​‌‌‌​‌​
This partnership will coincide with his current NK Martial Arts Academy, where parents and their children are encouraged to train. ‌​‌‌‌​‌‌‍‌​‌‌‌​‌​‍‌​‌‌‌​‌​
A focus on safety and good hygiene will help make these plans come to fruition. ‌​‌‌‌​‌‌‍‌​‌‌‌​‌​‍‌​‌‌‌​‌​
Nicholson said: "AF Fitness Flintshire is a great concept bringing together two great gyms and focusing on fitness in the community whilst also having a world class facility where you can find convenient fitness, strength and conditioning along with martial arts classes. ‌​‌‌‌​‌‌‍‌​‌‌‌​‌​‍‌​‌‌‌​‌​
"We are doing our best to keep all our members safe, taking temperature checks prior to entry whilst hand sanitiser stations are available through the gym and a full equipment clean after each class as well. ‌​‌‌‌​‌‌‍‌​‌‌‌​‌​‍‌​‌‌‌​‌​
"We are offering the community the chance to train as a family. We will have classes for children and with the introduction of our new AF Flintshire Fitness gym next to our current NK Martial Arts Academy we want to encourage the parents to train while their children are in one of the martial arts classes." ‌​‌‌‌​‌‌‍‌​‌‌‌​‌​‍‌​‌‌‌​‌​
New jobs will also be available as there will be up to five roles on offer at the site. ‌​‌‌‌​‌‌‍‌​‌‌‌​‌​‍‌​‌‌‌​‌​
This will become more apparent as memberships grow and the gym becomes busier. ‌​‌‌‌​‌‌‍‌​‌‌‌​‌​‍‌​‌‌‌​‌​
"We will be looking to advertise for staff in the very near future," Nicholson said. ‌​‌‌‌​‌‌‍‌​‌‌‌​‌​‍‌​‌‌‌​‌​
For further information, contact Ricky Nicholson via his newly rebranded Facebook page, AF Fitness Flintshire. ‌​‌‌‌​‌‌‍‌​‌‌‌​‌​‍‌​‌‌‌​‌​
—– ‌​‌‌‌​‌‌‍‌​‌‌‌​‌​‍‌​‌‌‌​‌​
By Jordan Adams ‌​‌‌‌​‌‌‍‌​‌‌‌​‌​‍‌​‌‌‌​‌​
Spotted something? Got a story? Send a Facebook Message | A direct message on Twitter | Email: News@Deeside.com
---
Latest News
---