Digital pound could be in use by end of decade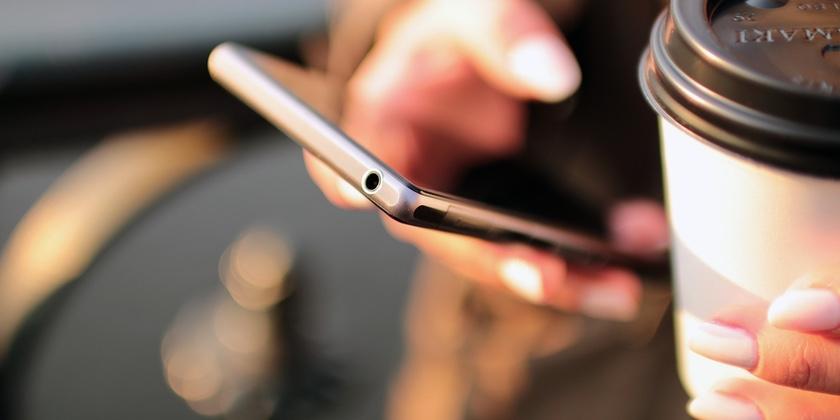 The Bank of England and HM Treasury are exploring the possibility of introducing a digital pound, an electronic version of cash accessible through digital wallets issued by the Bank. ‌​‌‌‌​‌‌‍‌​‌‌‌​‌​‍‌​‌‌‌​‌​
The new form of digital money would allow households and businesses to use for everyday payments. ‌​‌‌‌​‌‌‍‌​‌‌‌​‌​‍‌​‌‌‌​‌​
The Bank of England and HM Treasury plan to gather opinions from across the UK on the potential digital pound, and responses to the consultation are welcomed from all interested parties. ‌​‌‌‌​‌‌‍‌​‌‌‌​‌​‍‌​‌‌‌​‌​
What would a digital pound look like? ‌​‌‌‌​‌‌‍‌​‌‌‌​‌​‍‌​‌‌‌​‌​
It would replicate the role of cash in a digital world, so it is risk-free, highly trusted, and accessible. £10 of a digital pound would always be worth the same as £10 of cash. ‌​‌‌‌​‌‌‍‌​‌‌‌​‌​‍‌​‌‌‌​‌​
It would be issued by the Bank of England, widely available and convenient to use. ‌​‌‌‌​‌‌‍‌​‌‌‌​‌​‍‌​‌‌‌​‌​
The digital pound would be subject to rigorous standards of privacy and data protection, and neither the government nor the Bank would have access to personal data. ‌​‌‌‌​‌‌‍‌​‌‌‌​‌​‍‌​‌‌‌​‌​
It would be accessed through digital wallets offered by the private sector through smartphones or smartcards. ‌​‌‌‌​‌‌‍‌​‌‌‌​‌​‍‌​‌‌‌​‌​
The digital pound would be intended for payments, online, in-store, and to friends and family, rather than savings, with no interest paid on holdings. There would be initial restrictions on how much an individual or business could hold. ‌​‌‌‌​‌‌‍‌​‌‌‌​‌​‍‌​‌‌‌​‌​
Chancellor of the Exchequer Jeremy Hunt stated, "While cash is here to stay, a digital pound issued and backed by the Bank of England could be a new way to pay that's trusted, accessible, and easy to use." ‌​‌‌‌​‌‌‍‌​‌‌‌​‌​‍‌​‌‌‌​‌​
"That's why we want to investigate what is possible first, while always making sure we protect financial stability". ‌​‌‌‌​‌‌‍‌​‌‌‌​‌​‍‌​‌‌‌​‌​
Governor of the Bank of England, Andrew Bailey, also highlighted the growing need for a digital pound, "As the world around us and the way we pay for things becomes more digitalised, the case for a digital pound in the future continues to grow. " ‌​‌‌‌​‌‌‍‌​‌‌‌​‌​‍‌​‌‌‌​‌​
"A digital pound would provide a new way to pay, help businesses, maintain trust in money and better protect financial stability". ‌​‌‌‌​‌‌‍‌​‌‌‌​‌​‍‌​‌‌‌​‌​
However, there are concerns about the provision of cash services and privacy issues as a digital pound would not be anonymous. ‌​‌‌‌​‌‌‍‌​‌‌‌​‌​‍‌​‌‌‌​‌​
To address these concerns, the "needs of vulnerable people" are being considered in the design process to ensure that the digital pound is simple and straightforward to use and trusted by the public as a form of money. ‌​‌‌‌​‌‌‍‌​‌‌‌​‌​‍‌​‌‌‌​‌​
A decision on whether to implement a digital pound will be taken around the middle of the decade, largely based on future developments in money and payments. ‌​‌‌‌​‌‌‍‌​‌‌‌​‌​‍‌​‌‌‌​‌​
The earliest stage at which a digital pound could be launched is the second half of the decade. ‌​‌‌‌​‌‌‍‌​‌‌‌​‌​‍‌​‌‌‌​‌​
Meanwhile, many countries, including the US, China, and the Eurozone, are exploring the idea of central bank digital currencies. ‌​‌‌‌​‌‌‍‌​‌‌‌​‌​‍‌​‌‌‌​‌​
The consultation paper can be found here. ‌​‌‌‌​‌‌‍‌​‌‌‌​‌​‍‌​‌‌‌​‌​
Spotted something? Got a story? Send a Facebook Message | A direct message on Twitter | Email: News@Deeside.com
---
Latest News
---