Deeside resident anger after Iceland said he was to blame for his bonus card details being hacked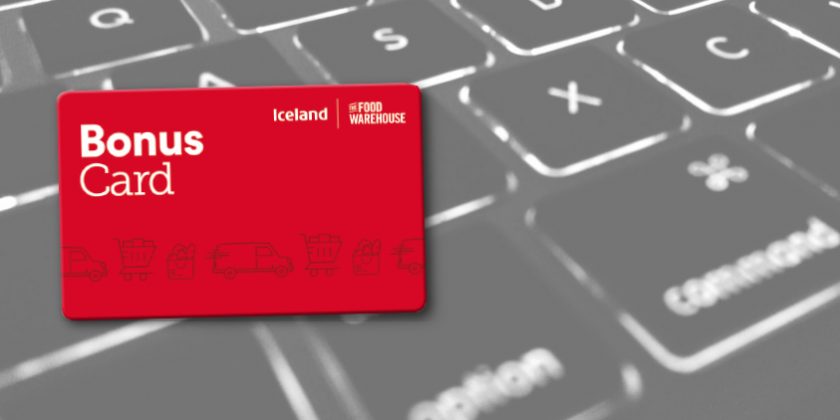 This article is old - Published: Wednesday, Nov 28th, 2018

A Deeside resident has been left fuming at one of the region's biggest companies for its "sheer incompetence" in dealing with a data breach which has seen criminals illegally access some of its 'Bonus Card' customers accounts. ‌​‌‌‌​‌‌‍‌​‌‌‌​‌​‍‌​‌‌‌​‌​
Deeside based Iceland has temporarily frozen a large number of Bonus Card accounts and issued replacement cards after it was discovered there had been unlawful access to "small number" of accounts. ‌​‌‌‌​‌‌‍‌​‌‌‌​‌​‍‌​‌‌‌​‌​
The popular Bonus Card scheme pays shoppers £1 for every £20 saved or £2 for every £20 saved between October 29 and November 25 2018, up to a maximum of £1,000. ‌​‌‌‌​‌‌‍‌​‌‌‌​‌​‍‌​‌‌‌​‌​
The saga began for one Iceland customer on November 10, local resident Simon Flynn got in touch with Deeside.com after he received a letter from the supermarket giant signed by Chief Executive Officer Tarsem Dhaliwal. ‌​‌‌‌​‌‌‍‌​‌‌‌​‌​‍‌​‌‌‌​‌​
The letter said the company had detected evidence "that a small number of Iceland Bonus card accounts had been illegally accessed in the last few days." ‌​‌‌‌​‌‌‍‌​‌‌‌​‌​‍‌​‌‌‌​‌​
It goes onto to say that although Iceland systems had not been "hacked" criminals have used stolen login and password details from "other security breaches." ‌​‌‌‌​‌‌‍‌​‌‌‌​‌​‍‌​‌‌‌​‌​
Chief Executive Officer then goes onto to bizarrely blame Bonus card users for the data breach "because you have used the same password on multiple websites." ‌​‌‌‌​‌‌‍‌​‌‌‌​‌​‍‌​‌‌‌​‌​
It's a claim which Mr Flynn flatly refutes he told Deeside.com "My Iceland password is unique to Iceland. I do not use it anywhere else, so them saying its because I use the same password on multiple websites is completely false." ‌​‌‌‌​‌‌‍‌​‌‌‌​‌​‍‌​‌‌‌​‌​
Mr Flynn said that despite receiving a replacement card the balance on his account, which is nearly £200 is showing £0.00 online, he said Iceland customer service still can't tell him when it will appear. ‌​‌‌‌​‌‌‍‌​‌‌‌​‌​‍‌​‌‌‌​‌​
The budget frozen food retailer still hasn't communicated to Mr Flynn as to why the new Bonus Cards can't be used online. ‌​‌‌‌​‌‌‍‌​‌‌‌​‌​‍‌​‌‌‌​‌​
"I have wasted hours now trying to get it working online, visiting a shop to get my balance, and calling the help desk," he said. ‌​‌‌‌​‌‌‍‌​‌‌‌​‌​‍‌​‌‌‌​‌​
Mr Flynn is now looking to pursue a legal route to recover the money he can't access if the issue isn't resolved this week, he said: ‌​‌‌‌​‌‌‍‌​‌‌‌​‌​‍‌​‌‌‌​‌​
"It's now been almost three weeks since that ridiculous letter from your CEO, in which he wrongly blames me, saying that I used the same password on all my online accounts. ‌​‌‌‌​‌‌‍‌​‌‌‌​‌​‍‌​‌‌‌​‌​
This is simply not true, and I very much resent him writing that, to say nothing of being astonished that he would do so. ‌​‌‌‌​‌‌‍‌​‌‌‌​‌​‍‌​‌‌‌​‌​
I'm afraid that if Iceland cannot sort this out within the next week, then I will pursue a legal route to recover the money I cant use." ‌​‌‌‌​‌‌‍‌​‌‌‌​‌​‍‌​‌‌‌​‌​
A spokesperson for Iceland said: ‌​‌‌‌​‌‌‍‌​‌‌‌​‌​‍‌​‌‌‌​‌​
"Iceland has identified instances of unlawful access to a small proportion of its customers' Bonus Card accounts, using login details and passwords stolen through security breaches at other organisations. ‌​‌‌‌​‌‌‍‌​‌‌‌​‌​‍‌​‌‌‌​‌​
We have taken action to stop this and, as a sensible precaution to protect our customers, we have temporarily disabled the accounts and related Bonus Cards concerned. ‌​‌‌‌​‌‌‍‌​‌‌‌​‌​‍‌​‌‌‌​‌​
"There has been no breach of Iceland's own systems, nor any loss of data from Iceland itself. ‌​‌‌‌​‌‌‍‌​‌‌‌​‌​‍‌​‌‌‌​‌​
"Criminals have been able to achieve this unlawful access because members of the public sometimes use the same password across multiple websites: this enables hackers to make use of stolen passwords from previous security breaches of other websites. ‌​‌‌‌​‌‌‍‌​‌‌‌​‌​‍‌​‌‌‌​‌​
We strongly recommend that customers adopt a unique password for every website they use. ‌​‌‌‌​‌‌‍‌​‌‌‌​‌​‍‌​‌‌‌​‌​
"Iceland has engaged forensic cyber-security experts who have helped to conduct a full investigation of the issue, and has adopted additional security monitoring to detect and prevent further unlawful attempts to access customers' accounts." ‌​‌‌‌​‌‌‍‌​‌‌‌​‌​‍‌​‌‌‌​‌​
Deeside.com contacted the Information Commissioner's Office on November 12 for a comment, we are still awaiting a response. ‌​‌‌‌​‌‌‍‌​‌‌‌​‌​‍‌​‌‌‌​‌​
Spotted something? Got a story? Send a Facebook Message | A direct message on Twitter | Email: News@Deeside.com
---
Latest News
---