Chief superintendent defends officers actions after arresting man who broke Covid restrictions by travelling 22 miles to Talacre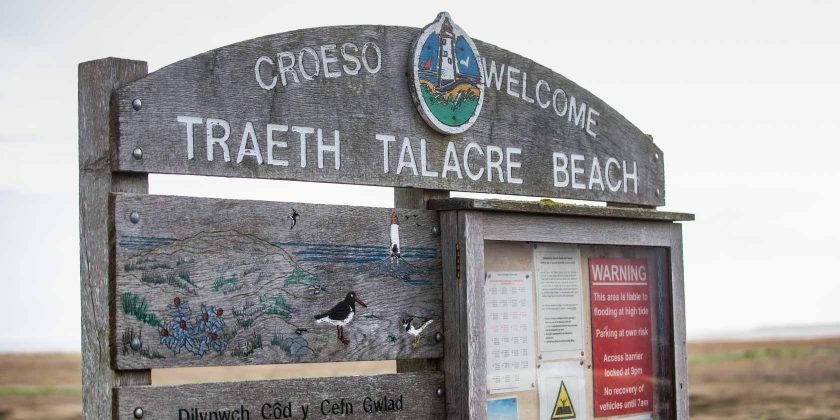 This article is old - Published: Monday, Mar 1st, 2021
A man was arrested by police after allegedly travelling 22 miles to a beach in breach of coronavirus regulations at the weekend. ‌​‌‌‌​‌‌‍‌​‌‌‌​‌​‍‌​‌‌‌​‌​
Radek Kotlarek, 39, from Rhos-on-Sea, his wife Marta and teenage son went to Talacre on Sunday for a "mental break" and he was subsequently arrested. ‌​‌‌‌​‌‌‍‌​‌‌‌​‌​‍‌​‌‌‌​‌​
Mr Kotlarek has claimed he was treated poorly by North Wales Police, describing the arrest as "an abuse of power" after refusing to give officers his name. ‌​‌‌‌​‌‌‍‌​‌‌‌​‌​‍‌​‌‌‌​‌​
The force's chief superintendent Nigel Harrison has tonight released a statement on the incident after his comments were featured across social media and other media. ‌​‌‌‌​‌‌‍‌​‌‌‌​‌​‍‌​‌‌‌​‌​
He said: "The person was spoken to at Talacre beach as officers reasonably suspected he had committed an offence, which in this case was a breach in coronavirus regulations. ‌​‌‌‌​‌‌‍‌​‌‌‌​‌​‍‌​‌‌‌​‌​
"The man, who is from the seaside town of Rhos on Sea some 22 miles away , was arrested because his details could not be ascertained at the time in order to be reported for the suspected breach. ‌​‌‌‌​‌‌‍‌​‌‌‌​‌​‍‌​‌‌‌​‌​
"The officers behaved in a calm and reasonable way as I would have expected." ‌​‌‌‌​‌‌‍‌​‌‌‌​‌​‍‌​‌‌‌​‌​
Mr Kotlarek has shared a number of posts on his public Facebook page relating to the pandemic and his apparent belief that it does not exist. ‌​‌‌‌​‌‌‍‌​‌‌‌​‌​‍‌​‌‌‌​‌​
In one post about the Covid-19 vaccine, he said: "stop the genocide demand action to stop this madness". ‌​‌‌‌​‌‌‍‌​‌‌‌​‌​‍‌​‌‌‌​‌​
He denied that the Pfizer and Astrazeneca vaccines are safe, describing them as "the first step to mass human genetic engineering", and has circulated posts calling the pandemic a "plandemic". ‌​‌‌‌​‌‌‍‌​‌‌‌​‌​‍‌​‌‌‌​‌​
Mr Kotlarek also asked "Where are all the ill people?" and queried where the "pandemic deaths surge" was in the USA. ‌​‌‌‌​‌‌‍‌​‌‌‌​‌​‍‌​‌‌‌​‌​
The comments were made despite America recently having reached the half million deaths mark. ‌​‌‌‌​‌‌‍‌​‌‌‌​‌​‍‌​‌‌‌​‌​
He has also retweeted claims that wearing masks while driving is dangerous due to the "drop of oxygen". ‌​‌‌‌​‌‌‍‌​‌‌‌​‌​‍‌​‌‌‌​‌​
North.Wales has discovered that Facebook has put "fake news" style fact check warnings over some of the content he shared and apparently removed other posts. ‌​‌‌‌​‌‌‍‌​‌‌‌​‌​‍‌​‌‌‌​‌​
Responding to the social media site's actions, Mr Kotlarek said: "Unless we, the people, stand up now and say NO to all this nonsense, including fake pandemic, the future of ourselves and of our children looks very dim" adding on another post that remains public that "the elites" do not want his content published. ‌​‌‌‌​‌‌‍‌​‌‌‌​‌​‍‌​‌‌‌​‌​
Despite sharing a post that says "the media is the virus" and advising people to "keep a safe distance from the BBC" and other media outlets, he chose to speak to the BBC's Local Democracy Reporting Service about the recent incident. ‌​‌‌‌​‌‌‍‌​‌‌‌​‌​‍‌​‌‌‌​‌​
Mr Kotlarek said: "I felt like it was abuse of power, so I did not give my name. I was telling them this journey was for our well-being. I was trying to reason with them. I told the officers 'I didn't do anything wrong'. ‌​‌‌‌​‌‌‍‌​‌‌‌​‌​‍‌​‌‌‌​‌​
"My family was struggling with many issues that are sourced in the constant lockdowns and homeschooling. ‌​‌‌‌​‌‌‍‌​‌‌‌​‌​‍‌​‌‌‌​‌​
"On top of that came personal family problems which we faced in the last months. They include the very serious illness of my wife's brother and death of close relatives. ‌​‌‌‌​‌‌‍‌​‌‌‌​‌​‍‌​‌‌‌​‌​
"We were not even able to say goodbye or go and attend the funeral in Poland. "Is it not our most basic human right to decide for ourselves what is good and essential for our well being?" ‌​‌‌‌​‌‌‍‌​‌‌‌​‌​‍‌​‌‌‌​‌​
After he was handcuffed Mr Kotlarek claims he was told he would be released if he gave his name but he refused to do as he believed he hadn't committed a crime. ‌​‌‌‌​‌‌‍‌​‌‌‌​‌​‍‌​‌‌‌​‌​
He claimed: "When I was taken to the station they said I could be detained for up to 24 hours and treated me like a criminal. ‌​‌‌‌​‌‌‍‌​‌‌‌​‌​‍‌​‌‌‌​‌​
"They took me to an interrogation room and said if I didn't give my name they would strip search me." ‌​‌‌‌​‌‌‍‌​‌‌‌​‌​‍‌​‌‌‌​‌​
Mr Kotlarek was not charged with any offence and he has not yet received a fixed penalty notice. ‌​‌‌‌​‌‌‍‌​‌‌‌​‌​‍‌​‌‌‌​‌​
However he says he is considering bringing a formal complaint against North Wales Police about his treatment. ‌​‌‌‌​‌‌‍‌​‌‌‌​‌​‍‌​‌‌‌​‌​
Chief superintendent Harrison said: "As is always the case, if the individual wishes to query or complain about the way they were treated then of course we will review the full circumstances." ‌​‌‌‌​‌‌‍‌​‌‌‌​‌​‍‌​‌‌‌​‌​
by North.Wales, with additional reporting by Jez Hemming BBC LDRS ‌​‌‌‌​‌‌‍‌​‌‌‌​‌​‍‌​‌‌‌​‌​
Spotted something? Got a story? Send a Facebook Message | A direct message on Twitter | Email: News@Deeside.com
---
Latest News
Flintshire Councillor says therapy equipment under public ownership is being flogged at car boot sales and charity shops
---