North Wales Cyber Police vigilance warning as charity scammers look to exploit Turkey and Syria earthquakes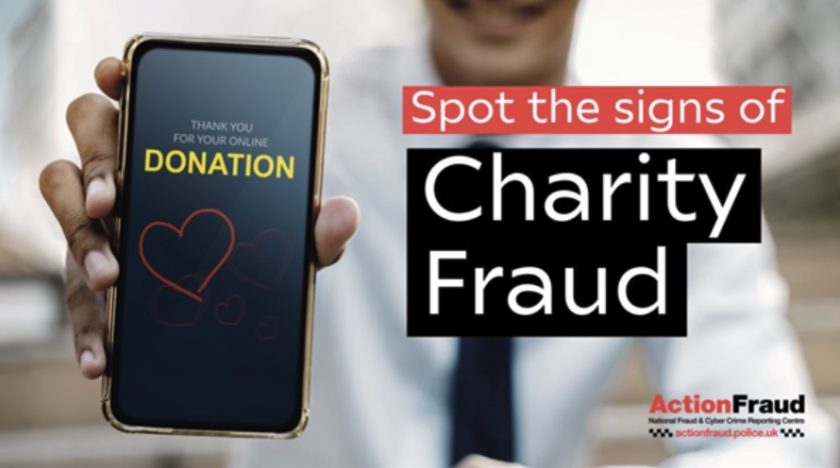 Following the recent earthquakes in Turkey and Syria, North Wales Police Cyber Crime Team has warned the public to be vigilant against scammers trying to take advantage of the situation. ‌​‌‌‌​‌‌‍‌​‌‌‌​‌​‍‌​‌‌‌​‌​
The recent earthquakes in Turkey and Syria have been widely reported, with many people keen to help those affected. ‌​‌‌‌​‌‌‍‌​‌‌‌​‌​‍‌​‌‌‌​‌​
Unfortunately, there are always scammers looking to take advantage of such situations. ‌​‌‌‌​‌‌‍‌​‌‌‌​‌​‍‌​‌‌‌​‌​
The criminals are reportedly asking for donations, which they claim will be used for earthquake relief, but instead use the money for their own fraudulent purposes. ‌​‌‌‌​‌‌‍‌​‌‌‌​‌​‍‌​‌‌‌​‌​
Dewi Owen, North Wales Police Cyber Crime Officer said: "Don't be tricked into sharing your personal or financial information with scammers." ‌​‌‌‌​‌‌‍‌​‌‌‌​‌​‍‌​‌‌‌​‌​
"Criminals are trying to take advantage of the Turkey and Syria earthquake to scam you out of your money." ‌​‌‌‌​‌‌‍‌​‌‌‌​‌​‍‌​‌‌‌​‌​
"They will ask you for donations which they will use for their own fraudulent purposes." ‌​‌‌‌​‌‌‍‌​‌‌‌​‌​‍‌​‌‌‌​‌​
He has advised anyone considering making a donation to first take a few precautionary steps to ensure the charity is genuine. ‌​‌‌‌​‌‌‍‌​‌‌‌​‌​‍‌​‌‌‌​‌​
These steps include checking the charity's name and registration number on the Charity Register, ensuring emails are from valid sources, and looking out for the fundraising badge. ‌​‌‌‌​‌‌‍‌​‌‌‌​‌​‍‌​‌‌‌​‌​
This is the logo that says 'registered with Fundraising Regulator' and is given to organisations that have committed to fundraising in line with the Code of Fundraising Practice. ‌​‌‌‌​‌‌‍‌​‌‌‌​‌​‍‌​‌‌‌​‌​
The police have also encouraged people to contact or find out more online about the charity they're seeking to donate to in order to understand how the funds will be spent. ‌​‌‌‌​‌‌‍‌​‌‌‌​‌​‍‌​‌‌‌​‌​
By following simple steps, individuals can help ensure that their donations go where they are intended and not into the pockets of scammers. ‌​‌‌‌​‌‌‍‌​‌‌‌​‌​‍‌​‌‌‌​‌​
The Fundraising Regulator and Charity Commission for England and Wales advise you to pause and check before donating. This includes: ‌​‌‌‌​‌‌‍‌​‌‌‌​‌​‍‌​‌‌‌​‌​
Check the charity name and registration number at uk/checkcharity.
Look out for the
Also check the Fundraising Regulator's online Directory to see if a charity has committed to good fundraising practice at org.uk/directory.
If you're still unsure about giving, always ask the organisation for more information. Legitimate causes will be happy to respond and answer your questions.
Fundraising appeals with generic wording, such as 'to help people with COVID-19' should be approached with caution. An appeal should always be clear on exactly what the money will be used for. ‌​‌‌‌​‌‌‍‌​‌‌‌​‌​‍‌​‌‌‌​‌​
When you meet a fundraiser in-person, check their credentials: ‌​‌‌‌​‌‌‍‌​‌‌‌​‌​‍‌​‌‌‌​‌​
Street collectors should wear an ID badge that is clearly visible.
Any collection buckets should be sealed and undamaged. Most fundraising materials should feature a charity's name, registration number and a landline phone number.
If in doubt, ask for more information – a genuine fundraiser should be happy to answer your questions.
When giving online, make sure the charity is genuine before giving any financial information: ‌​‌‌‌​‌‌‍‌​‌‌‌​‌​‍‌​‌‌‌​‌​
Type in the charity website address yourself, rather than clicking on a link, and look for the registered charity number on the website.
Don't click on the links or attachments in suspicious emails.
Never respond to unsolicited messages or calls that ask for your personal or financial details.
Beware of any online advertisements that just feature a mobile number.
Ignore requests to donate through a money transfer company as this is a popular scam.
Only donate to online fundraising pages created by a person or organisation you know and trust. If in any doubt, contact the charity directly.
North Wales Police have said that those who have been scammed or defrauded should contact the Action Fraud team for help, support, and advice. ‌​‌‌‌​‌‌‍‌​‌‌‌​‌​‍‌​‌‌‌​‌​
Call Action Fraud on 0300 123 2040 (textphone 0300 123 2050). ‌​‌‌‌​‌‌‍‌​‌‌‌​‌​‍‌​‌‌‌​‌​
‌​‌‌‌​‌‌‍‌​‌‌‌​‌​‍‌​‌‌‌​‌​
Spotted something? Got a story? Send a Facebook Message | A direct message on Twitter | Email: News@Deeside.com
---
Latest News
Children and young people in Wales face 'eye watering' wait for ADHD and Autism assessments, says commissioner
"This could be good news for Northop Hall," UK Government plans to relocate migrants away from hotels
---