Cadw in Flintshire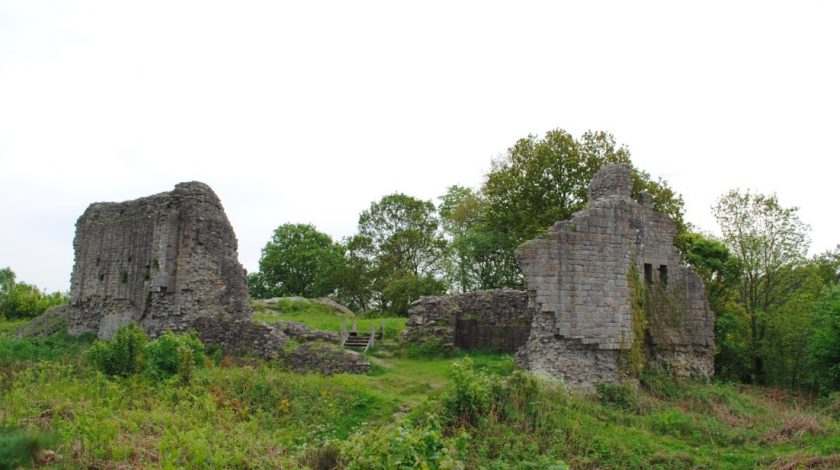 Cadw is the Welsh Government's historic environment service working for an accessible and well-protected historic environment for Wales. ‌​‌‌‌​‌‌‍‌​‌‌‌​‌​‍‌​‌‌‌​‌​
Cadw aims to conserve Wales's heritage to the best possible standard. We have responsibility for some of the most significant sites in the world. ‌​‌‌‌​‌‌‍‌​‌‌‌​‌​‍‌​‌‌‌​‌​
It helps sustain the distinctive character of Wales's landscapes and towns. It also helpa people understand and care about their place and history – and the place of Wales in the world. ‌​‌‌‌​‌‌‍‌​‌‌‌​‌​‍‌​‌‌‌​‌​
Cadw is a Welsh word meaning 'to keep' or 'to protect'. ‌​‌‌‌​‌‌‍‌​‌‌‌​‌​‍‌​‌‌‌​‌​
Cadw is part of the Welsh Government's Economy, Science and Transport Department and is answerable to Ken Skates, Cabinet Secretary for the Economy and Infrastructure. ‌​‌‌‌​‌‌‍‌​‌‌‌​‌​‍‌​‌‌‌​‌​
Cadw is also responsible for delivering against Programme for Government targets which are set by the Welsh Government. These include, but are not limited too, Culture and Heritage, Growth and Sustainable Jobs and Tackling Poverty. For more information on these targets, visit the Programme for Government section of the Welsh Government website. ‌​‌‌‌​‌‌‍‌​‌‌‌​‌​‍‌​‌‌‌​‌​
There are six Cadw managed sites in Flintshire they are: ‌​‌‌‌​‌‌‍‌​‌‌‌​‌​‍‌​‌‌‌​‌​
Basingwerk Abbey (Welsh: Abaty Dinas Basing) is a Grade I listed ruined abbey near Holywell, Flintshire, Wales. The abbey, which was founded in the 12th century, belonged to the Order of Cistercians. ‌​‌‌‌​‌‌‍‌​‌‌‌​‌​‍‌​‌‌‌​‌​
It maintained significant lands in the English county of Derbyshire. The abbey was abandoned and its assets sold following the Dissolution of the Monasteries in 1536. ‌​‌‌‌​‌‌‍‌​‌‌‌​‌​‍‌​‌‌‌​‌​
Flint Castle (Welsh: Castell y Fflint) located in Flint, Flintshire, was the first of a series of castles built during King Edward I's campaign to conquer Wales. ‌​‌‌‌​‌‌‍‌​‌‌‌​‌​‍‌​‌‌‌​‌​
The site was chosen for its strategic position in North East Wales. The castle was only one day's march from Chester, supplies could be brought along the River Dee and there was by a ford across to England that could be used at low tide. ‌​‌‌‌​‌‌‍‌​‌‌‌​‌​‍‌​‌‌‌​‌​
Ewloe Castle (Welsh: Castell Ewlo) is a native Welsh castle near the town of Ewloe in Flintshire, Wales. The castle, which was one of the last fortifications to be built by the sovereign Princes of Wales, was abandoned at the beginning of the invasion of Wales by Edward I in 1277. ‌​‌‌‌​‌‌‍‌​‌‌‌​‌​‍‌​‌‌‌​‌​
Its construction, using locally quarried sandstone, appears to have continued piecemeal over many years and may have not been completed. On taking the castle, the English Crown gave it little military value and allowed it to fall into ruin. ‌​‌‌‌​‌‌‍‌​‌‌‌​‌​‍‌​‌‌‌​‌​
Maen Achwyfan Cross – Maen Achwyfan Cross Late tenth-century cross, richly decorated and showing Scandinavian influence. ‌​‌‌‌​‌‌‍‌​‌‌‌​‌​‍‌​‌‌‌​‌​
St Winefride's or Winifred's Well is a well located in Holywell, Flintshire, in Wales. It claims to be the oldest continually visited pilgrimage site in Great Britain and is a grade I listed building. ‌​‌‌‌​‌‌‍‌​‌‌‌​‌​‍‌​‌‌‌​‌​
The well is believed to be connected to St Mary's well and chapel in Cefn Meiriadog, Denbighshire. It is one of the few locations mentioned by name in the anonymous medieval alliterative poem Sir Gawain and the Green Knight. ‌​‌‌‌​‌‌‍‌​‌‌‌​‌​‍‌​‌‌‌​‌​
Caergwrle Castle (Welsh: Castell Caergwrle), also known as Queen's Hope in scholarly texts, is located in the town of Caergwrle, in Flintshire, Wales. ‌​‌‌‌​‌‌‍‌​‌‌‌​‌​‍‌​‌‌‌​‌​
It was built by the Welsh under Dafydd ap Gruffydd in service to Edward I of England. ‌​‌‌‌​‌‌‍‌​‌‌‌​‌​‍‌​‌‌‌​‌​
When Dafydd's forces rebelled against the English, Edward sent Reginald de Grey, 1st Baron Grey de Wilton to take the castle in June 1282, but Dafydd had retreated and sabotaged the structure. ‌​‌‌‌​‌‌‍‌​‌‌‌​‌​‍‌​‌‌‌​‌​
Rebuilding works began, and it was given to Edward's wife, Eleanor of Castile ‌​‌‌‌​‌‌‍‌​‌‌‌​‌​‍‌​‌‌‌​‌​