Breakdown in mental health system leading to vulnerable people in crisis being criminalised and re-traumatised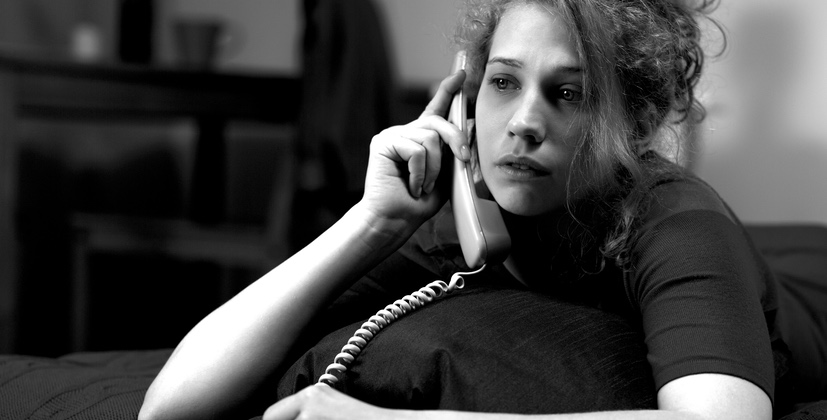 This article is old - Published: Thursday, Apr 6th, 2023
A new report has highlighted the barriers to access and a breakdown in the mental health referral system, leading to vulnerable people in crisis being criminalised and re-traumatised. ‌​‌‌‌​‌‌‍‌​‌‌‌​‌​‍‌​‌‌‌​‌​ ‌​‌‌‌​‌‌‍‌​‌‌‌​‌​‍‌​‌‌‌​‌​
The Wallich, Wales' leading homelessness charity has undertaken an investigation into the current landscape of crisis mental health provision for people experiencing homelessness. ‌​‌‌‌​‌‌‍‌​‌‌‌​‌​‍‌​‌‌‌​‌​ ‌​‌‌‌​‌‌‍‌​‌‌‌​‌​‍‌​‌‌‌​‌​
After extensive research over the past eight months, the organisation has published 'Mental Health on Hold' which has found that the mental health emergency disproportionally affects people experiencing homelessness. ‌​‌‌‌​‌‌‍‌​‌‌‌​‌​‍‌​‌‌‌​‌​ ‌​‌‌‌​‌‌‍‌​‌‌‌​‌​‍‌​‌‌‌​‌​
An analysis of 4,216 records across three years, on the charity's incident management system found: ‌​‌‌‌​‌‌‍‌​‌‌‌​‌​‍‌​‌‌‌​‌​ ‌​‌‌‌​‌‌‍‌​‌‌‌​‌​‍‌​‌‌‌​‌​
481 incidents of self-harm or suicidal ideation
294 incidents relating to drug or alcohol overdoses
1,508 incidents of erratic or aggressive behaviour
As part of the study Freedom of Information requests were submitted to each of the seven health boards, as well as to the 22 local authorities, the four police forces, the ambulance service, and to Welsh Government. ‌​‌‌‌​‌‌‍‌​‌‌‌​‌​‍‌​‌‌‌​‌​ ‌​‌‌‌​‌‌‍‌​‌‌‌​‌​‍‌​‌‌‌​‌​
The responses revealed that whilst on paper services claim to be accessible to all who need them, in practice there are real barriers faced by people experiencing homelessness, despite high levels of need. ‌​‌‌‌​‌‌‍‌​‌‌‌​‌​‍‌​‌‌‌​‌​ ‌​‌‌‌​‌‌‍‌​‌‌‌​‌​‍‌​‌‌‌​‌​
Concerns have also been raised by frontline staff who have found it difficult to access the right mental health support for people in crisis. ‌​‌‌‌​‌‌‍‌​‌‌‌​‌​‍‌​‌‌‌​‌​ ‌​‌‌‌​‌‌‍‌​‌‌‌​‌​‍‌​‌‌‌​‌​
Just three per cent of staff surveyed said there was appropriate help available. ‌​‌‌‌​‌‌‍‌​‌‌‌​‌​‍‌​‌‌‌​‌​ ‌​‌‌‌​‌‌‍‌​‌‌‌​‌​‍‌​‌‌‌​‌​
This is compared to eight per cent who said that no help is available and 83 per cent who have found it difficult to access the right support for their clients. ‌​‌‌‌​‌‌‍‌​‌‌‌​‌​‍‌​‌‌‌​‌​ ‌​‌‌‌​‌‌‍‌​‌‌‌​‌​‍‌​‌‌‌​‌​
Amy Lee Pierce, Head of Communications and Public Affairs at The Wallich, contributed to the report and said: "We strongly feel that access to the right mental health care at the right time is an essential prerequisite to permanently ending homelessness. ‌​‌‌‌​‌‌‍‌​‌‌‌​‌​‍‌​‌‌‌​‌​ ‌​‌‌‌​‌‌‍‌​‌‌‌​‌​‍‌​‌‌‌​‌​
"People with experiences of homelessness, and more widely those with experiences of trauma, are disproportionately more likely to suffer from poor mental health than the general population. ‌​‌‌‌​‌‌‍‌​‌‌‌​‌​‍‌​‌‌‌​‌​ ‌​‌‌‌​‌‌‍‌​‌‌‌​‌​‍‌​‌‌‌​‌​
"Without the right care and support, they are at greater risk of declining wellbeing to the point of crisis, at which point it is typically housing support workers like our frontline staff who respond, sometimes even saving lives." ‌​‌‌‌​‌‌‍‌​‌‌‌​‌​‍‌​‌‌‌​‌​ ‌​‌‌‌​‌‌‍‌​‌‌‌​‌​‍‌​‌‌‌​‌​
A support worker at The Wallich, explained that it can be over 10 weeks after an incident for first contact with the client. ‌​‌‌‌​‌‌‍‌​‌‌‌​‌​‍‌​‌‌‌​‌​ ‌​‌‌‌​‌‌‍‌​‌‌‌​‌​‍‌​‌‌‌​‌​
The complex referral pathways and systems being stretched to their limits, means it is very difficult for people in crisis to get any help at all from dedicated mental health services, meaning emergency callouts are the only option for worried staff. ‌​‌‌‌​‌‌‍‌​‌‌‌​‌​‍‌​‌‌‌​‌​ ‌​‌‌‌​‌‌‍‌​‌‌‌​‌​‍‌​‌‌‌​‌​
In 1,845 incidents police were called out, and on 861 occasions an ambulance was called out. This serves to further re-traumatise and in some cases, criminalises vulnerable people. ‌​‌‌‌​‌‌‍‌​‌‌‌​‌​‍‌​‌‌‌​‌​ ‌​‌‌‌​‌‌‍‌​‌‌‌​‌​‍‌​‌‌‌​‌​
Thomas Hollick, report author and Policy and Public Affairs Coordinator at The Wallich, said: "In a properly functioning system, we do not believe it should be the role of police or ambulance services to respond to an individual experiencing a severe crisis. ‌​‌‌‌​‌‌‍‌​‌‌‌​‌​‍‌​‌‌‌​‌​ ‌​‌‌‌​‌‌‍‌​‌‌‌​‌​‍‌​‌‌‌​‌​
"However, that is the reality at present, as the only option to prevent serious harm and save lives in an emergency." ‌​‌‌‌​‌‌‍‌​‌‌‌​‌​‍‌​‌‌‌​‌​ ‌​‌‌‌​‌‌‍‌​‌‌‌​‌​‍‌​‌‌‌​‌​
The report makes a number of recommendations to health boards, local authorities and other bodies, including the charity themselves. ‌​‌‌‌​‌‌‍‌​‌‌‌​‌​‍‌​‌‌‌​‌​ ‌​‌‌‌​‌‌‍‌​‌‌‌​‌​‍‌​‌‌‌​‌​
It also is careful not to assign blame to any service – acknowledging services are all stretched to their limits, and that there is much good work happening across Wales. ‌​‌‌‌​‌‌‍‌​‌‌‌​‌​‍‌​‌‌‌​‌​ ‌​‌‌‌​‌‌‍‌​‌‌‌​‌​‍‌​‌‌‌​‌​
The Wallich concludes by outlining that steps needed to tackle the issue are not revolutionary. ‌​‌‌‌​‌‌‍‌​‌‌‌​‌​‍‌​‌‌‌​‌​ ‌​‌‌‌​‌‌‍‌​‌‌‌​‌​‍‌​‌‌‌​‌​
Their recommendations focus on ways to re-incentivise partnership working, to develop holistic, person-centred services. ‌​‌‌‌​‌‌‍‌​‌‌‌​‌​‍‌​‌‌‌​‌​ ‌​‌‌‌​‌‌‍‌​‌‌‌​‌​‍‌​‌‌‌​‌​
They cite the Trauma Informed Wales Framework as a great example of how this could work in practice, by putting questions of accessibility right at the heart of service design. ‌​‌‌‌​‌‌‍‌​‌‌‌​‌​‍‌​‌‌‌​‌​ ‌​‌‌‌​‌‌‍‌​‌‌‌​‌​‍‌​‌‌‌​‌​
Commenting on the report, Jack Sargeant, Member of the Senedd for Alyn and Deeside, said: "I am really grateful to the Wallich for putting this report together. ‌​‌‌‌​‌‌‍‌​‌‌‌​‌​‍‌​‌‌‌​‌​ ‌​‌‌‌​‌‌‍‌​‌‌‌​‌​‍‌​‌‌‌​‌​
"The Wallich are on the frontline of what is a really difficult and worsening housing situation. ‌​‌‌‌​‌‌‍‌​‌‌‌​‌​‍‌​‌‌‌​‌​ ‌​‌‌‌​‌‌‍‌​‌‌‌​‌​‍‌​‌‌‌​‌​
"I have written before about the need for trauma informed public services or as I called them "kinder" services. ‌​‌‌‌​‌‌‍‌​‌‌‌​‌​‍‌​‌‌‌​‌​ ‌​‌‌‌​‌‌‍‌​‌‌‌​‌​‍‌​‌‌‌​‌​
"If we don't recognise the trauma people have been through and tailor services to it, we are letting them down twice. Once by not protecting them from trauma and again by not recognising it. ‌​‌‌‌​‌‌‍‌​‌‌‌​‌​‍‌​‌‌‌​‌​ ‌​‌‌‌​‌‌‍‌​‌‌‌​‌​‍‌​‌‌‌​‌​
"Thank you again to The Wallich for doing so much to promote a trauma informed agenda. I would encourage everyone to engage with this work." ‌​‌‌‌​‌‌‍‌​‌‌‌​‌​‍‌​‌‌‌​‌​ ‌​‌‌‌​‌‌‍‌​‌‌‌​‌​‍‌​‌‌‌​‌​
Lindsay Cordery-Bruce, CEO of The Wallich, said: "The feeling of constantly being turned away from services, of being left 'on hold', is something that repeatedly came up as retraumatising our clients. ‌​‌‌‌​‌‌‍‌​‌‌‌​‌​‍‌​‌‌‌​‌​ ‌​‌‌‌​‌‌‍‌​‌‌‌​‌​‍‌​‌‌‌​‌​
"A 'no wrong door approach', where people are helped wherever they present, would be genuinely transformational. ‌​‌‌‌​‌‌‍‌​‌‌‌​‌​‍‌​‌‌‌​‌​ ‌​‌‌‌​‌‌‍‌​‌‌‌​‌​‍‌​‌‌‌​‌​
"We must all be committed to ensuring that everybody experiencing homelessness and severe mental ill health is able to access the right support at the right time." ‌​‌‌‌​‌‌‍‌​‌‌‌​‌​‍‌​‌‌‌​‌​ ‌​‌‌‌​‌‌‍‌​‌‌‌​‌​‍‌​‌‌‌​‌​
Spotted something? Got a story? Send a Facebook Message | A direct message on Twitter | Email: News@Deeside.com
---
Latest News
---