Beware of scammers: Action Fraud issues warning to UK job seekers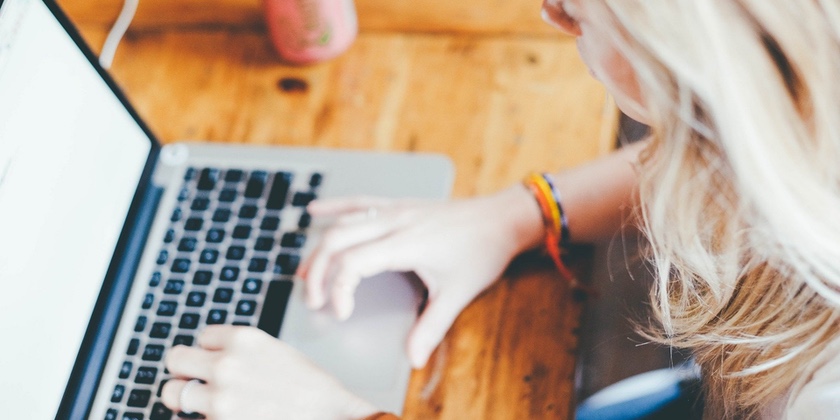 Action Fraud, the UK's national reporting centre for fraud and cybercrime, has issued a warning to job seekers to be cautious of fake job recruitment messages. ‌​‌‌‌​‌‌‍‌​‌‌‌​‌​‍‌​‌‌‌​‌​
The warning comes as the number of employment fraud cases continues to rise, with fraudsters claiming to be recruitment agents and offering non-existent jobs. ‌​‌‌‌​‌‌‍‌​‌‌‌​‌​‍‌​‌‌‌​‌​
According to Action Fraud, employment fraud occurs when a fraudster contacts individuals who have placed their CV or personal details on job websites, claiming to be an employer or recruitment agent. ‌​‌‌‌​‌‌‍‌​‌‌‌​‌​‍‌​‌‌‌​‌​
The fraudster then offers the individual a job, which can be in a foreign country, and asks for personal information, including bank account details. The fraudster then uses this information to steal money from the individual's account. ‌​‌‌‌​‌‌‍‌​‌‌‌​‌​‍‌​‌‌‌​‌​
"If you receive a job offer, always carry out thorough research to ensure the employer is legitimate and never pay advance fees," says Action Fraud. ‌​‌‌‌​‌‌‍‌​‌‌‌​‌​‍‌​‌‌‌​‌​
In some cases, the fraudsters may even ask the applicant to pay a fee in order to apply for a job, with the fees going straight to the fraudsters. ‌​‌‌‌​‌‌‍‌​‌‌‌​‌​‍‌​‌‌‌​‌​
Victims may already have left their previous job and made new accommodation arrangements, making it even more difficult for them to recover from the scam. ‌​‌‌‌​‌‌‍‌​‌‌‌​‌​‍‌​‌‌‌​‌​
"It's important to be aware of the signs of recruitment fraud," says Detective Chief Inspector Gary Miles, head of Action Fraud. " ‌​‌‌‌​‌‌‍‌​‌‌‌​‌​‍‌​‌‌‌​‌​
Fraudsters often use fake websites, email addresses and phone numbers to make their scams appear legitimate. ‌​‌‌‌​‌‌‍‌​‌‌‌​‌​‍‌​‌‌‌​‌​
Be suspicious if the employer or recruitment agent asks for personal information or fees, and always carry out thorough research before giving out any information." ‌​‌‌‌​‌‌‍‌​‌‌‌​‌​‍‌​‌‌‌​‌​
The public is urged to report any suspicious job offers to Action Fraud and to protect their personal information by being vigilant and cautious when applying for jobs online. ‌​‌‌‌​‌‌‍‌​‌‌‌​‌​‍‌​‌‌‌​‌​
Are you a victim of employment fraud? ‌​‌‌‌​‌‌‍‌​‌‌‌​‌​‍‌​‌‌‌​‌​
You've been contacted by someone claiming to be an employer's agent offering you a new job.
You've filled out a questionnaire or given them personal information about yourself over the phone.
You've given money to them as an administration fee.
What should you do if you've been a victim of employment fraud? ‌​‌‌‌​‌‌‍‌​‌‌‌​‌​‍‌​‌‌‌​‌​
Stop all communication with the 'agency' but make a note of their details and report it to Action Fraud.
If you've given them any money, contact your bank immediately.
Warn the operators of the website where you placed your CV that their site is being used by fraudsters.
Don't give any more money to the scammers. If you have, then call your bank to let them know.
Protect yourself against employment fraud
Check any documents for poor spelling and grammar – this is often a sign that fraudsters are at work.
Ask the embassy representing the country where you believe you will be working how to obtain a visa and how much it costs. Check that the answers the potential employer gave you are the same – if they're not, it may be a sign of fraud.
Check the official records to confirm that the organisation offering you the job actually exists. If it does, contact the organisation directly through officially listed contact details to confirm the job offer is genuine.
Tell the employer that you will make your own travel and accommodation arrangements. Beware if they try hard to dissuade you or tell you that you have to use the agency they refer you to.
Beware, too, if the employer or agent provides a webmail email address such as @Yahoo or @Hotmail as a point of contact.
For further help see the recruitment industry counter fraud forum website, which provides specific advice on for candidates and recruitment professionals
‌​‌‌‌​‌‌‍‌​‌‌‌​‌​‍‌​‌‌‌​‌​
Spotted something? Got a story? Send a Facebook Message | A direct message on Twitter | Email: News@Deeside.com
---
Latest News
---