Bad energy habits adding £285 to household energy bills this year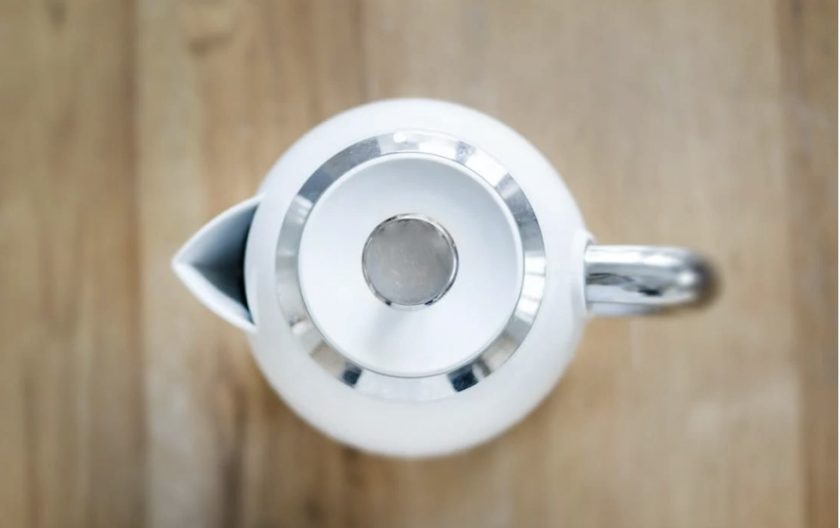 This article is old - Published: Sunday, Jan 8th, 2023

Households are being urged to make a New Year Resolution to use energy wisely – with bad energy habits set to add up to £285 to bills this year, according to new analysis and research from Uswitch.com, the comparison and switching service. ‌​‌‌‌​‌‌‍‌​‌‌‌​‌​‍‌​‌‌‌​‌​
Four fifths of households (80%) admit to at least one bad energy habit, such as overfilling the kettle or leaving lights on. ‌​‌‌‌​‌‌‍‌​‌‌‌​‌​‍‌​‌‌‌​‌​
There are big potential savings on the costs of running kitchen appliances like washing machines, dishwashers and tumble dryers, which are among the most energy-consuming devices in UK households. ‌​‌‌‌​‌‌‍‌​‌‌‌​‌​‍‌​‌‌‌​‌​
More than a quarter (28%) of people set their washing machine at more than 40oC, potentially costing up to £26 a year more than washing at 30oC, while one in six (16%) run it when it's not full. ‌​‌‌‌​‌‌‍‌​‌‌‌​‌​‍‌​‌‌‌​‌​
With washing machines costing households £38 a year on average, an extra wash every week could add an extra £9 to yearly bills. ‌​‌‌‌​‌‌‍‌​‌‌‌​‌​‍‌​‌‌‌​‌​
Table: The extra annual cost of energy bad habits ‌​‌‌‌​‌‌‍‌​‌‌‌​‌​‍‌​‌‌‌​‌​
| | | |
| --- | --- | --- |
| Bad energy habit ‌​‌‌‌​‌‌‍‌​‌‌‌​‌​‍‌​‌‌‌​‌​ | Households with bad habit ‌​‌‌‌​‌‌‍‌​‌‌‌​‌​‍‌​‌‌‌​‌​ | Extra cost per household ‌​‌‌‌​‌‌‍‌​‌‌‌​‌​‍‌​‌‌‌​‌​ |
| Leave gadgets on standby ‌​‌‌‌​‌‌‍‌​‌‌‌​‌​‍‌​‌‌‌​‌​ | 40% ‌​‌‌‌​‌‌‍‌​‌‌‌​‌​‍‌​‌‌‌​‌​ | £2 ‌​‌‌‌​‌‌‍‌​‌‌‌​‌​‍‌​‌‌‌​‌​ |
| Leave phone charging when it has reached maximum battery ‌​‌‌‌​‌‌‍‌​‌‌‌​‌​‍‌​‌‌‌​‌​ | 32% ‌​‌‌‌​‌‌‍‌​‌‌‌​‌​‍‌​‌‌‌​‌​ | £2 ‌​‌‌‌​‌‌‍‌​‌‌‌​‌​‍‌​‌‌‌​‌​ |
| Run the washing machine at 40C or more ‌​‌‌‌​‌‌‍‌​‌‌‌​‌​‍‌​‌‌‌​‌​ | 28% ‌​‌‌‌​‌‌‍‌​‌‌‌​‌​‍‌​‌‌‌​‌​ | £26 ‌​‌‌‌​‌‌‍‌​‌‌‌​‌​‍‌​‌‌‌​‌​ |
| Boil more water in the kettle than I need ‌​‌‌‌​‌‌‍‌​‌‌‌​‌​‍‌​‌‌‌​‌​ | 28% ‌​‌‌‌​‌‌‍‌​‌‌‌​‌​‍‌​‌‌‌​‌​ | £55 ‌​‌‌‌​‌‌‍‌​‌‌‌​‌​‍‌​‌‌‌​‌​ |
| Leave lights on when not in the room ‌​‌‌‌​‌‌‍‌​‌‌‌​‌​‍‌​‌‌‌​‌​ | 24% ‌​‌‌‌​‌‌‍‌​‌‌‌​‌​‍‌​‌‌‌​‌​ | £12 ‌​‌‌‌​‌‌‍‌​‌‌‌​‌​‍‌​‌‌‌​‌​ |
| Let the freezer get iced up ‌​‌‌‌​‌‌‍‌​‌‌‌​‌​‍‌​‌‌‌​‌​ | 22% ‌​‌‌‌​‌‌‍‌​‌‌‌​‌​‍‌​‌‌‌​‌​ | £5 ‌​‌‌‌​‌‌‍‌​‌‌‌​‌​‍‌​‌‌‌​‌​ |
| Leave the TV on when nobody is watching ‌​‌‌‌​‌‌‍‌​‌‌‌​‌​‍‌​‌‌‌​‌​ | 21% ‌​‌‌‌​‌‌‍‌​‌‌‌​‌​‍‌​‌‌‌​‌​ | £2 ‌​‌‌‌​‌‌‍‌​‌‌‌​‌​‍‌​‌‌‌​‌​ |
| Run the washing machine when it's not full ‌​‌‌‌​‌‌‍‌​‌‌‌​‌​‍‌​‌‌‌​‌​ | 16% ‌​‌‌‌​‌‌‍‌​‌‌‌​‌​‍‌​‌‌‌​‌​ | £9 ‌​‌‌‌​‌‌‍‌​‌‌‌​‌​‍‌​‌‌‌​‌​ |
| Not use an eco setting on washing machine ‌​‌‌‌​‌‌‍‌​‌‌‌​‌​‍‌​‌‌‌​‌​ | 15% ‌​‌‌‌​‌‌‍‌​‌‌‌​‌​‍‌​‌‌‌​‌​ | £37 ‌​‌‌‌​‌‌‍‌​‌‌‌​‌​‍‌​‌‌‌​‌​ |
| Let the hot tap keep running while washing up ‌​‌‌‌​‌‌‍‌​‌‌‌​‌​‍‌​‌‌‌​‌​ | 15% ‌​‌‌‌​‌‌‍‌​‌‌‌​‌​‍‌​‌‌‌​‌​ | £20 ‌​‌‌‌​‌‌‍‌​‌‌‌​‌​‍‌​‌‌‌​‌​ |
| Run the tumble dryer when it's not full ‌​‌‌‌​‌‌‍‌​‌‌‌​‌​‍‌​‌‌‌​‌​ | 10% ‌​‌‌‌​‌‌‍‌​‌‌‌​‌​‍‌​‌‌‌​‌​ | £20 ‌​‌‌‌​‌‌‍‌​‌‌‌​‌​‍‌​‌‌‌​‌​ |
| Not use an eco setting on dishwasher ‌​‌‌‌​‌‌‍‌​‌‌‌​‌​‍‌​‌‌‌​‌​ | 8% ‌​‌‌‌​‌‌‍‌​‌‌‌​‌​‍‌​‌‌‌​‌​ | £28 ‌​‌‌‌​‌‌‍‌​‌‌‌​‌​‍‌​‌‌‌​‌​ |
| Run the dishwasher when it's not full ‌​‌‌‌​‌‌‍‌​‌‌‌​‌​‍‌​‌‌‌​‌​ | 6% ‌​‌‌‌​‌‌‍‌​‌‌‌​‌​‍‌​‌‌‌​‌​ | £11 ‌​‌‌‌​‌‌‍‌​‌‌‌​‌​‍‌​‌‌‌​‌​ |
| Not use an eco setting on tumble dryer ‌​‌‌‌​‌‌‍‌​‌‌‌​‌​‍‌​‌‌‌​‌​ | 6% ‌​‌‌‌​‌‌‍‌​‌‌‌​‌​‍‌​‌‌‌​‌​ | £53 ‌​‌‌‌​‌‌‍‌​‌‌‌​‌​‍‌​‌‌‌​‌​ |
Source: Uswitch.com. Prices based on Energy Price Guarantee of £2,500 a year until April 1, then £3,000 for the rest of the year. ‌​‌‌‌​‌‌‍‌​‌‌‌​‌​‍‌​‌‌‌​‌​
Running the dishwasher when it's not full adds an average of £11 a year to energy bills – while not using the appliance's eco mode could also increase costs by £28. ‌​‌‌‌​‌‌‍‌​‌‌‌​‌​‍‌​‌‌‌​‌​
Another costly habit is leaving the hot tap running while doing the washing up. A running hot tap can waste 100 litres in just ten minutes, wasting 34p in energy costs. Households that do this one a week could run up an additional £20 a year. ‌​‌‌‌​‌‌‍‌​‌‌‌​‌​‍‌​‌‌‌​‌​
Tea-making is an area where bad habits can quickly increase energy costs. Over a quarter of households (28%) say they fill the kettle with more water than they need, potentially adding £55 to the average £93-a-year cost of tea-making if they overfill by half every time. ‌​‌‌‌​‌‌‍‌​‌‌‌​‌​‍‌​‌‌‌​‌​
Six million households admit leaving the TV on when no one is watching, potentially adding £2 a year to bills, while a quarter (24%) leave the lights on when no one is in the room, which could add £12 to annual bills. Leaving devices on standby is the most common bad habit, with 40% of households saying they do this. ‌​‌‌‌​‌‌‍‌​‌‌‌​‌​‍‌​‌‌‌​‌​
Uswitch is supporting the UK Government's It All Adds Up energy-saving campaign by offering consumers its free power-tracking app Utrack. ‌​‌‌‌​‌‌‍‌​‌‌‌​‌​‍‌​‌‌‌​‌​
Utrack is designed to be linked to a home smart meter to help consumers understand their home energy consumption, monitor when they are using the most power and find ways to cut costs around the home. ‌​‌‌‌​‌‌‍‌​‌‌‌​‌​‍‌​‌‌‌​‌​
Ben Gallizzi, energy expert at Uswitch.com, comments: "At a time of year when we're all coming up with New Year Resolutions, it's a great moment to get into good energy habits and save yourself money. ‌​‌‌‌​‌‌‍‌​‌‌‌​‌​‍‌​‌‌‌​‌​
"We've all been guilty at times of leaving the lights on or overfilling the kettle, but it's important to remember that these habits can all add hundreds of pounds a year to our bills. ‌​‌‌‌​‌‌‍‌​‌‌‌​‌​‍‌​‌‌‌​‌​
"Even with the Energy Price Guarantee, bills are higher this winter than they were last year, but there are a lot of ways households can cut down their energy use. ‌​‌‌‌​‌‌‍‌​‌‌‌​‌​‍‌​‌‌‌​‌​
"Doing your best to get into good habits could be a great starting point, and saving money might be as simple as using the eco mode on your white goods and making sure you only run them when full. ‌​‌‌‌​‌‌‍‌​‌‌‌​‌​‍‌​‌‌‌​‌​
"You can't always tell if changing your habits is making a difference until you see your bill – unless you track your usage. People using the Utrack app can see the impact on their bills with hourly graphs, comparing gas and electricity use by day, week, month and year." ‌​‌‌‌​‌‌‍‌​‌‌‌​‌​‍‌​‌‌‌​‌​
‌​‌‌‌​‌‌‍‌​‌‌‌​‌​‍‌​‌‌‌​‌​
Spotted something? Got a story? Send a Facebook Message | A direct message on Twitter | Email: News@Deeside.com
---
Latest News
Children and young people in Wales face 'eye watering' wait for ADHD and Autism assessments, says commissioner
"This could be good news for Northop Hall," UK Government plans to relocate migrants away from hotels
---