Alyn and Deeside MP urges UK Government to abolish leasehold system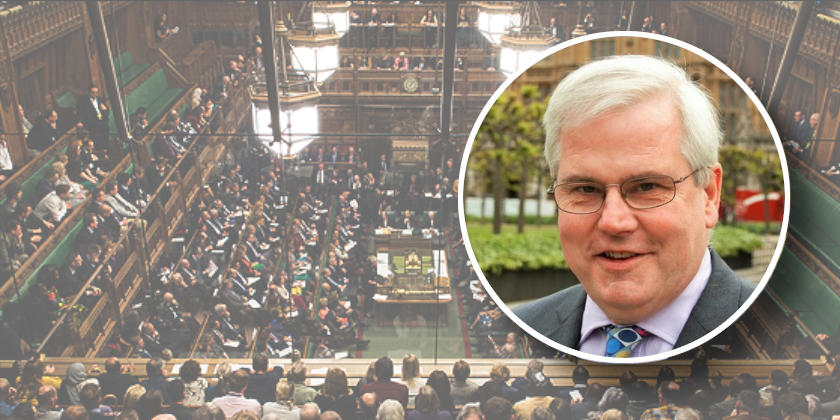 Alyn and Deeside MP Mark Tami is urging the UK Government to enact significant changes to the leasehold system. ‌​‌‌‌​‌‌‍‌​‌‌‌​‌​‍‌​‌‌‌​‌​
Amidst reports that plans to abolish leaseholds have been dropped, Mr. Tami has called for new legislation to end what he labels the 'leasehold scandal' and to offer support to families impacted by it. ‌​‌‌‌​‌‌‍‌​‌‌‌​‌​‍‌​‌‌‌​‌​
This comes after housing secretary Michael Gove is expected to announce a series of measures next month to protect those caught up in the leasehold scandal. ‌​‌‌‌​‌‌‍‌​‌‌‌​‌​‍‌​‌‌‌​‌​
However, rumours suggest the 2019 Conservative Manifesto commitment to ban the sale of new leasehold homes has been sidelined, due to disputes between Gove and 10 Downing Street. ‌​‌‌‌​‌‌‍‌​‌‌‌​‌​‍‌​‌‌‌​‌​
In a traditional freehold sale, the buyer owns both the property and the land indefinitely. ‌​‌‌‌​‌‌‍‌​‌‌‌​‌​‍‌​‌‌‌​‌​
Leasehold owners, conversely, own their property for a fixed term, making them long-term tenants who do not own the land their home is built on. ‌​‌‌‌​‌‌‍‌​‌‌‌​‌​‍‌​‌‌‌​‌​
People shouldn't have to wait any longer for basic rights over their own homes. ‌​‌‌‌​‌‌‍‌​‌‌‌​‌​‍‌​‌‌‌​‌​

The UK Government needs to stick by their promise and tear up the arcane leasehold system and immediately bring forward new laws that end this scandal and support people and their families. pic.twitter.com/8qsog3HEmc ‌​‌‌‌​‌‌‍‌​‌‌‌​‌​‍‌​‌‌‌​‌​

— Mark Tami MP (@MarkTamiMP) May 24, 2023 ‌​‌‌‌​‌‌‍‌​‌‌‌​‌​‍‌​‌‌‌​‌​
‌​‌‌‌​‌‌‍‌​‌‌‌​‌​‍‌​‌‌‌​‌​
Those who purchased a leasehold property before June 30, 2022, have to pay an annual ground rent and may be required to seek the freeholder's consent for alterations under the lease agreement's terms. ‌​‌‌‌​‌‌‍‌​‌‌‌​‌​‍‌​‌‌‌​‌​
Leaseholders report several issues, including high service charges, lack of transparency over costs, excessive administrative charges, and insufficient understanding of their rights and obligations. ‌​‌‌‌​‌‌‍‌​‌‌‌​‌​‍‌​‌‌‌​‌​
During this week's Opposition Day Debate, led by Labour's Lisa Nandy, many MPs emphasised the need for immediate reform. ‌​‌‌‌​‌‌‍‌​‌‌‌​‌​‍‌​‌‌‌​‌​
Mark Tami MP highlighted leaseholders' struggles, explaining, "They are finding that selling their house is becoming very difficult. ‌​‌‌‌​‌‌‍‌​‌‌‌​‌​‍‌​‌‌‌​‌​
"Linked with that are often very high management fees. People tell me that they do not feel that they actually own their house anymore." ‌​‌‌‌​‌‌‍‌​‌‌‌​‌​‍‌​‌‌‌​‌​
Housing Minister Rachel MacLean responded by stating that the Government remains committed to its promises and is actively working towards reform, although she did not provide a detailed timeline or further details about the upcoming announcement. ‌​‌‌‌​‌‌‍‌​‌‌‌​‌​‍‌​‌‌‌​‌​
In a statement after the debate, Mr Tami expressed, "The arcane leasehold system denies far too many people power, control or even a say over things as fundamental as the safety, security and future of their own homes and communities." ‌​‌‌‌​‌‌‍‌​‌‌‌​‌​‍‌​‌‌‌​‌​
"The Government must get a grip now and end the sale of new leasehold houses and introduce a commonhold system." ‌​‌‌‌​‌‌‍‌​‌‌‌​‌​‍‌​‌‌‌​‌​
Spotted something? Got a story? Send a Facebook Message | A direct message on Twitter | Email: News@Deeside.com
---
Latest News
---