Wales lockdown review: First Minister to outline next steps to easing restrictions this week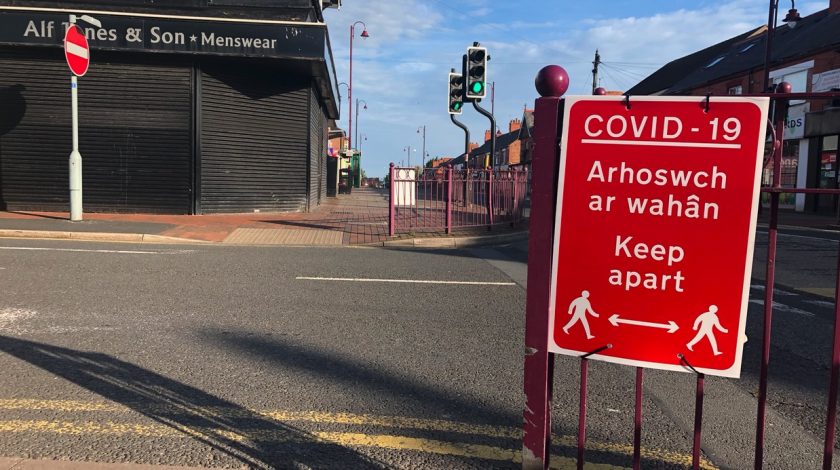 First minister Mark Drakeford is set to outline the next steps to easing lockdown restrictions later this week.
Current stay at home rules banning all but essential travel could be replaced by an intermediate 'stay local' step prior to any further easing of travel restrictions being lifted.
Welsh cabinet members will hold a series of meetings this week to discuss and review the current level 4 lockdown which came into force just before Christmas.
They will look at the latest scientific evidence as part of the regular three weekly lockdown review before First Minister Mark Drakeford announces any changes on Friday, March 12.
Speaking at Friday's Welsh Government press conference health minister Vaughan Gething said that evidence now suggests Wales is now "over the worst of the second wave."
The rates of people with confirmed coronavirus in hospitals has dropped from its peak, with Mr Gething stating that on Thursday there were "fewer than 450 people with confirmed coronavirus in hospitals across Wales" – that is the lowest figure since October 17.
The previous week that figure was reported as 1,650.
Across Wales nearly one million people have had their first dose of a vaccine and 168,000 are now fully vaccinated having had their second jab.
Mr Gething said: "As more people are vaccinated in Wales, we maybe seeing a faster than anticipated fall in the number of people admitted to hospital.
"We have also seen a reduction in the number of people with coronavirus in our critical care units.
"And this is really positive and suggests that we're over the worst of the second wave of the virus in Wales.
"Thanks to everything that you have done over the last couple of months, by staying at home you've kept yourself safe and you've helped to keep Wales safe, helping to control the spread of coronavirus.
"But this doesn't mean that we can afford to let our guard down and forget the basic steps which have helped to keep us safe throughout the pandemic or to allow us to relax all the restrictions in one go."
The stay at home message could be removed, however Mark Drakeford said today that 'stay local' advice could replace the current 'stay at home' rule.
Speaking to the Sunday Supplement programme on BBC Radio Wales, Mr Drakeford said: "I said two weeks ago at the last review, I hoped this will be the last three weeks of the stay at home regulation."
"That is what we will be trying to make happen on Friday of this week."
"I think there is a case for an intermediate step between stay at home and being able to travel anywhere across Wales."
"The cabinet will be trying to draw together a package of measures that meet the current public health circumstances."
We will be looking at our top priority, which is to get children and young people back into school." He said.
Last week education minister, Kirsty Williams, announced plans for more pupils in Wales to have the opportunity to return to the classroom ahead of the Easter break "check-in" sessions.
She confirmed that schools would be given the opportunity to welcome back learners in years 7, 8 and 9 and all primary pupils are expected to return from 15 March, along with learners in years 10 and 12, those in exam years and students doing similar qualifications in colleges.
Mark Drakeford also said today: "We'll be looking at people's personal lives, who we can meet and how we can meet them."
"We'll be looking to see whether we can take the first tentative steps in reopening the economy in non essential retail."
"Those are the things we will be juggling trying to put a package together around for the next three weeks."
The first minister also said he hoped to say something about what will happen "beyond the next three weeks, looking towards Easter" to see if there is "emerging headroom" to offer the prospects of reopening self contained accommodation in the tourism industry.
Spotted something? Got a story? Send a Facebook Message | A direct message on Twitter | Email: News@Deeside.com