Cross border travel won't be permitted until at least April 12, First Minister confirms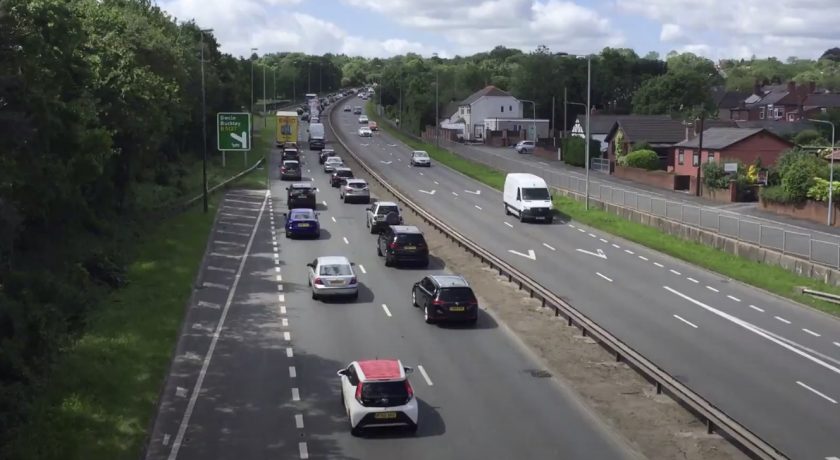 The 'Stay-local' rules will be lifted on Saturday and unrestricted travel will be allowed within Wales' borders.
But cross border travel won't be permitted until at least April 12, First Minister Mark Drakeford confirmed today.
A number of relaxations have been announced from Saturday as part of the Welsh government's "careful and phased approach to unlocking the restrictions."
Self-contained holiday accommodation, including hotels with en-suite facilities and room service, will be able to reopen to people from the same household or support bubble.
The stay local rule will be replaced by an interim all-Wales travel area, which will remain in place until April 12, subject to the public health situation.
For the next two weeks, only those with a reasonable excuse, such as work, will be able to travel into or out of Wales.
Speaking to BBC Radio Wales this morning, Mr Drakeford said: "The rules in England won't allow people in England to travel until the 12th of April. So between now and then, it's for people who live in Wales."
"Only on the 12th of April, provided everything is still going well, if those restrictions are lifted in England, then we will lift them in Wales as well so that people from across the border would be able to come to Wales, and indeed to visit tourist destinations." He said.
Wales moved from the 'stay at home' rule to a 'stay local' restriction on March 13, in England the UK government's "Roadmap out of lockdown" states that people over the border will move from 'stay at home' rules on March 29 and be instructed to stay local until April 12.
Mr Drakeford said: "For the next two weeks people will only be able to cross the border for the same things that they can now."
"If you work across the border of course you can travel, if you go to school across the border, you can do that, if you've got a hospital appointment that requires you to travel, you can do that."
"But for the next two weeks, those rules will remain in place."
Asked how the rules will be managed this side of the border, the first minister said tourism businesses in Wales taking bookings for self contained accommodation will only "take them from people who are resident in Wales."
But in terms of cross border travel, "we will have to rely on the fact that people who live in England will obey the rules in England."
"If people do try to travel where they're not meant to, then our police forces were used to dealing with this last year, they'll do it in the same way."
"They will explain, they will educate, if in the end, there are people who knowingly and deliberately are determined to break the law, then of course action has to be taken."
"But the law will be consistent on both sides of the border, and I'm quite keen to keep it that way."
For people living in Wales and traveling and to tourist spots, Mr Drakeford said, "please do it in a way that continues to observe all the things that we have done so much together over recent weeks and have made such a difference here in Wales."
"Avoid crowded places, we are such a lucky country, we've got so many fantastic places that people can explore and visit."
"Don't just head to the honey spots, look for those other opportunities and you will find them in plenty here in Wales.
"If you do find yourself, where there are other people respect other people keep a distance, don't do things or put yourself or other people at risk."
He said, "over the next couple of weeks, as we are able to travel, think carefully about where you're going and prepare ahead to avoid crowded places."
"Remember that the virus has not gone away yet and that if we all continue to do the right things, then we're all improving the chances that in another few weeks, we'll be able to lift more restrictions."
The first minister warned: "If people don't behave that way, then the risk is the virus will start to circulate again and instead of being able to announce, as I am today, a lifting of restrictions, we'll be in a more difficult position again."
Spotted something? Got a story? Send a Facebook Message | A direct message on Twitter | Email: News@Deeside.com