NOTE: This content is old - Published: Saturday, Dec 30th, 2017.
[vc_row][vc_column][vc_column_text]
Update;
Both Air Ambulances have took off from Sandycroft at around 12.30pm after spending over an hour 20 minutes on the ground, one has flown in the direction of Liverpool landing at Alder Hey hospital.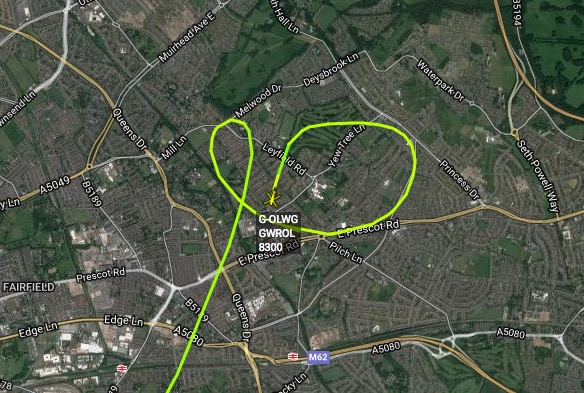 From earlier;
Two Air Ambulance have landed close to Chester Road in Sandycroft, the distinctive helicopters landed just after 11am.
Courtney who sent us the picture said the two air ambulances have landed close to the Gallaghers car garage, an ambulance is also parked on the road.
Traffic looks to be fairly slow in the area but there are no reports accidents.
Paul told us there appears to be an ambulance attending one of the houses just off Chester Road.
Just passed looks like they just leaving pic.twitter.com/Lx7FxrSFjq

— Richard Jones (@Blue4Life64) December 30, 2017
[/vc_column_text][vc_separator color="custom" style="dashed" border_width="2″ accent_color="#db3232″][vc_column_text]Wales Air Ambulance is an all Wales charity providing emergency air cover for those who face life-threatening life illness or injuries.
The charity needs to raise £6.5 million every year to operate the service. The charity raises all the funds required for the day-to-day running of missions, with each mission on average costing £1500.
You can make a lifesaving donation here: walesairambulance.com/donate
[/vc_column_text][/vc_column][/vc_row]