NOTE: This content is old - Published: Sunday, Aug 19th, 2018.
Police investigating recent damage caused to a memorial in Mold commemorating 100 years since the end of the First World War say they have charged a 14 year old youth with an alleged offence.
The near life size silhouette of a British 'Tommy' in Daniel Owen Square has been targeted twice by vandals in recent weeks.
The memorial, which features the words '1914-1918 Lest We Forget' at the base, was damaged beyond repair in an act of vandalism on July 30.
In an update on Sunday spokesperson for South Flintshire police said:
"This morning a 14 year old youth was charged with damaging the SILENT SOLDIER memorial on 30 JULY.
Thanks to all the local residents who have supplied NWP with information leading to the charge."
A new 'Silent Soldier' tribute was unveiled on Friday, local blacksmiths Poplars Forge stepped in to replace the metal figure with a new one, free of charge.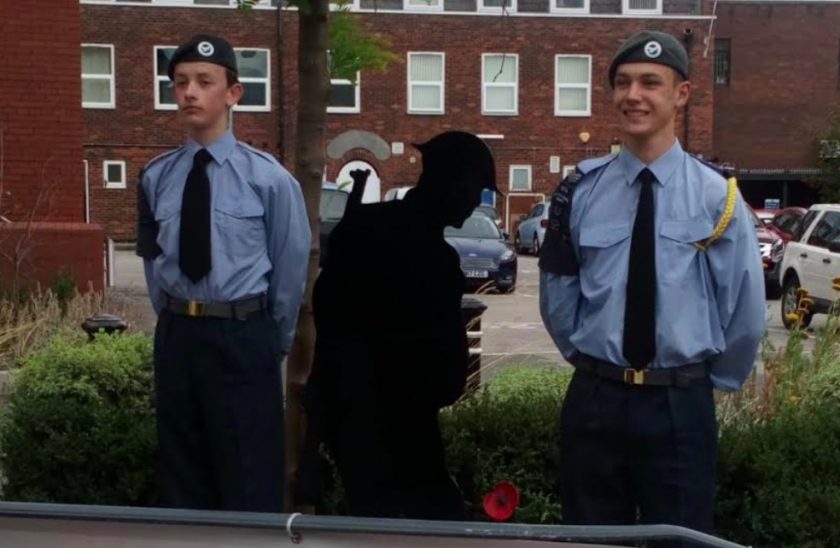 The Royal British Legions 'Silent Soldier' campaign to mark the 100th anniversary of the end of the First World War is running until the end of December 2018.
More than 1.1 million British and empire service men and women gave their lives during the First World War so that the future generations could live theirs.
The Royal British Legion aims to ensure that everyone has the chance to pay their respects to those who gave so much.
The Silent Soldier silhouettes are appearing across the country as the 100th anniversary approaches.