NOTE: This content is old - Published: Monday, May 14th, 2018.
Mystery surrounds the disappearance of a cat sculpture which appeared in Connah's Quay over the weekend but now appears to have gone missing.
Netty Hodson spotted the sculpture on Saturday and tweeted a picture of the life-size sculpture of the cat perched above Kelsterton Road on a 12 ft pole.
Lovely find this morning #mystery #kelstertonroad #wherehasthiscomefrom @DeesideDotCom @tourism_fcc @DiscFlintshire pic.twitter.com/zIVkOocx39

— Netty (@nettyhodson) May 12, 2018
The cat is the work of Flintshire artist Random – dubbed by local media as the 'Flintshire Banksy.'
It's believed the sculpture was erected on Friday – by Monday morning it had been removed, Random told Deeside.com he has no idea where it has gone as he didn't remove it.
The artist is best known locally for his intricate portraits of 'ordinary people doing ordinary things' such as the Salmon Fisherman and the Merchant Seaman which appeared on green buoys on Dock Road.
More recently Random created a mural honouring the late Sir Terry Pratchett on a council-owned wall near Buckley town council building.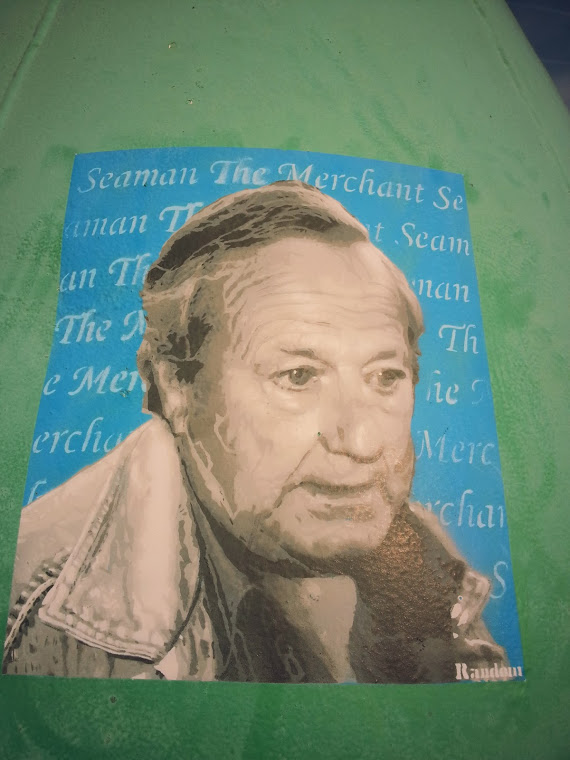 His work isn't to everyone's taste, however, when asked about 'Flintshire Banksey' art one grumpy County Councillor said a few years ago: "I'm not very happy about it.
You have to draw a line somewhere. Wherever you go in the USA, this sort of art form seems to be encouraged, and to some people, it seems to be a gross act of vandalism.
If these people want to want to draw attention to some of these outrageous drawings perhaps we should have a special board and let them draw away to their hearts. But for goodness sake, leave the public buildings alone."
Deeside.com contacted Flintshire County Council on Monday morning regarding the sculpture – they are yet to respond.