MP David Hanson "appalled" at increase in child poverty in parts of Flintshire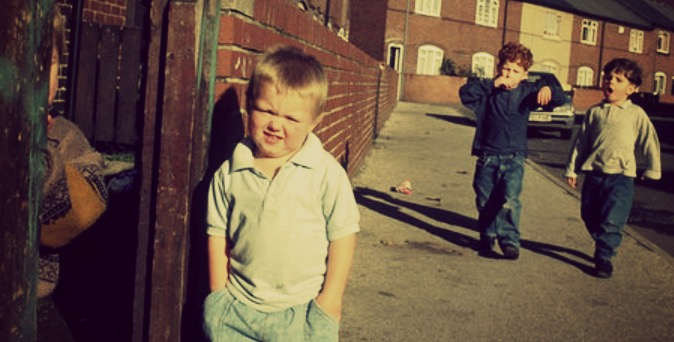 This article is old - Published: Wednesday, May 15th, 2019
David Hanson – MP for Delyn – met with End Child Poverty Network today to discuss the latest research which found that child poverty, after housing costs had increased in his constituency.
The UK's leading child poverty coalition is calling for the major Parties to outline ambitious child poverty-reduction strategies after the new data – published today – shows that child poverty is becoming the norm in some area's.
Wales was the only UK nation to see a rise in child poverty last year the research shows, nearly three in 10 children were in poverty in 2017-18, a rise of 1% – at a local level parts of Flintshire have seen a 2% rise.
Researchers from Loughborough University commissioned by End Child Poverty Network – a coalition of organisations including Children in Wales, Oxfam Cymru, Barnardo's Cymru and Save The Children – estimated the numbers of children locked in poverty in each constituency, ward and local authority area across Britain.
Mr Hanson has pledged his support for a number of measures set out by End Child Poverty they include:
Restoring the link between benefits (including housing support) and inflation, and then making up for the loss in the real value in children's benefits as a result of the 4-year freeze and previous sub-inflation increases in benefit rates.
Ending the two-child limit on child allowances in tax credits and universal credit and reforming Universal Credit; and
Reversing the cuts and investing in children's services such as mental health, education, childcare and social care.
The four wards in Delyn with the highest child poverty rates, after housing costs are:
Flint Castle – 39%
Oakenholt – 39%
Greenfield – 36%
Holywell Central 36%
The four wards in Alyn and Deeside with the highest child poverty rates, after housing costs are:
Higher Shotton – 38%
Shotton West – 38%
Shotton East – 38%
Sealand – 38%
David Hanson MP said: "This week the UK Government released its unemployment figures with great fanfare.
Ignoring the fact that constituencies, like Delyn, still have over 1,000 people without a job.
I noted how these figures covered up the fact that many families are now working in low-paid employment on zero-hours contracts.
These child poverty figures prove my worst fears to be true.
It is infuriating that the UK is one of the richest nations in the world and after 9 years under this Government's rule we have seen child poverty hit levels not seen since the last time they were in power.
It took the Labour Government 13 years to nearly eradicate poverty in Delyn and the country and all that hard work has been wasted."
The Delyn MP added:
"Child poverty impacts all of us. Children growing up in poverty are having their life chances dramatically reduced.
Failing to support families in poverty mean that we are watching talented people being left behind. I cannot stand to see someone's hopes and ambitions halted because of a failure of government.
The UK Government need to halt Universal Credit, increase investment into our communities and bring an end to zero-hours exploitative contacts."
Spotted something? Got a story? Send a Facebook Message | A direct message on Twitter | Email: News@Deeside.com