Young people and families learn hard truths of criminal behaviour in groundbreaking Flintshire workshops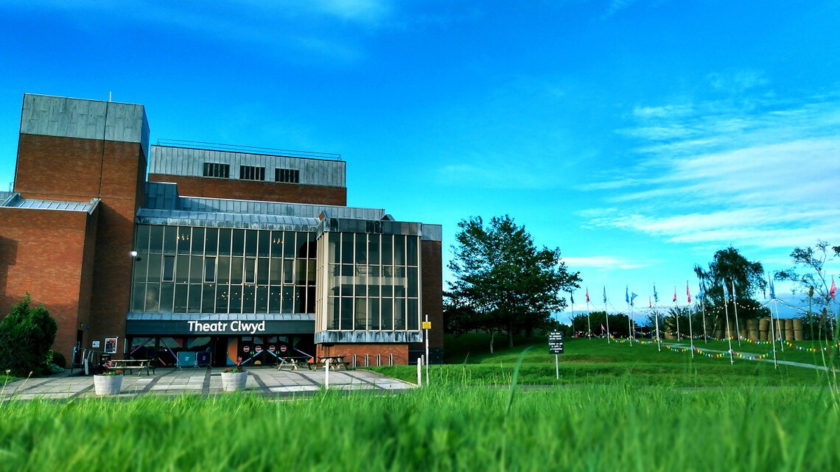 Crime prevention is at the forefront of a new initiative in Flintshire, as Theatr Clwyd partners with the Office of the Police and Crime Commissioner for North Wales and the Safer Streets Fund to offer a unique workshop for young people and their families. ‌​‌‌‌​‌‌‍‌​‌‌‌​‌​‍‌​‌‌‌​‌​
Theatr Clwyd has been working with schools and colleges across North Wales for over ten years, with its interactive, performance-based workshop looking at the consequences of Criminal Behaviour among young people. ‌​‌‌‌​‌‌‍‌​‌‌‌​‌​‍‌​‌‌‌​‌​
The upcoming workshops will focus on the consequences of criminal behaviour and the impact it has on individuals, families, and communities. ‌​‌‌‌​‌‌‍‌​‌‌‌​‌​‍‌​‌‌‌​‌​
The interactive workshop will follow the story of a young man who becomes involved with the wrong crowd and finds himself on the wrong side of the law. ‌​‌‌‌​‌‌‍‌​‌‌‌​‌​‍‌​‌‌‌​‌​
Participants will work with facilitators, professional actors, and representatives from Flintshire Youth Justice Service and Flintshire Sorted to gain insight into how the criminal justice system works in relation to young people. ‌​‌‌‌​‌‌‍‌​‌‌‌​‌​‍‌​‌‌‌​‌​
They will examine the choices and indicators that led the young offender down a path of criminal behaviour and consider the wider impact of Anti-Social Behaviour on the individual, their families, and the community. ‌​‌‌‌​‌‌‍‌​‌‌‌​‌​‍‌​‌‌‌​‌​
"This unique initiative is a chance for young people and their families to understand the consequences of criminal behaviour and the impact it has on individuals, families and communities." ‌​‌‌‌​‌‌‍‌​‌‌‌​‌​‍‌​‌‌‌​‌​
"It's also a chance for members of the community to come together and work towards solutions to address the issue." ‌​‌‌‌​‌‌‍‌​‌‌‌​‌​‍‌​‌‌‌​‌​
"Theatr Clwyd hopes that this workshop will help to raise awareness and prevent crime among young people in the area." ‌​‌‌‌​‌‌‍‌​‌‌‌​‌​‍‌​‌‌‌​‌​
This workshop will be open to all young people aged 10-17 and their parents or carers and members of the community from Connah's Quay, Shotton, Queensferry, and Sealand. ‌​‌‌‌​‌‌‍‌​‌‌‌​‌​‍‌​‌‌‌​‌​
Following the workshop, Aura will be facilitating a number of sports activities for participants to get involved in where food and refreshments will be available. ‌​‌‌‌​‌‌‍‌​‌‌‌​‌​‍‌​‌‌‌​‌​
The Workshops will take place on: ‌​‌‌‌​‌‌‍‌​‌‌‌​‌​‍‌​‌‌‌​‌​
Monday 20 February 2023 Connah's Quay Youth Club 1.00pm – 4.30pm ‌​‌‌‌​‌‌‍‌​‌‌‌​‌​‍‌​‌‌‌​‌​
Monday 20 February 2023 Deeside Leisure Centre 5.00pm -9pm ‌​‌‌‌​‌‌‍‌​‌‌‌​‌​‍‌​‌‌‌​‌​
Tuesday 21 February 2023 Sealand Youth Club 1.00pm – 4.30pm ‌​‌‌‌​‌‌‍‌​‌‌‌​‌​‍‌​‌‌‌​‌​
Tuesday 21 February 2023 Sealand Youth Club 5.00pm – 8.30pm ‌​‌‌‌​‌‌‍‌​‌‌‌​‌​‍‌​‌‌‌​‌​
Wednesday 22 February 2023 Ty Calon 1.00pm – 4.30pm ‌​‌‌‌​‌‌‍‌​‌‌‌​‌​‍‌​‌‌‌​‌​
There are a limited number of places so booking is essential. Please book your places via: ‌​‌‌‌​‌‌‍‌​‌‌‌​‌​‍‌​‌‌‌​‌​
https://bookwhen.com/aurasportdevelopment ‌​‌‌‌​‌‌‍‌​‌‌‌​‌​‍‌​‌‌‌​‌​
‌​‌‌‌​‌‌‍‌​‌‌‌​‌​‍‌​‌‌‌​‌​
‌​‌‌‌​‌‌‍‌​‌‌‌​‌​‍‌​‌‌‌​‌​
Spotted something? Got a story? Send a Facebook Message | A direct message on Twitter | Email: News@Deeside.com
---
Latest News
---