Welsh Government exploring four-day working week pilot in public sector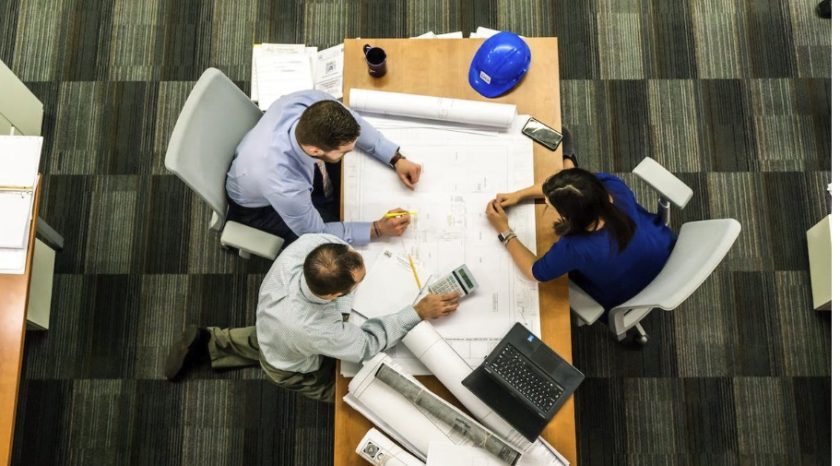 The Welsh Government is exploring the possibility of launching a four-day working week pilot in the public sector. ‌​‌‌‌​‌‌‍‌​‌‌‌​‌​‍‌​‌‌‌​‌​
The landscape of peoples working lives has undergone significant transformations in recent times, with a noticeable shift towards remote and hybrid work models, and a surge in automation and artificial intelligence applications. ‌​‌‌‌​‌‌‍‌​‌‌‌​‌​‍‌​‌‌‌​‌​
Amidst these changes, the idea of transitioning to a four-day working week has sparked intense discussions. ‌​‌‌‌​‌‌‍‌​‌‌‌​‌​‍‌​‌‌‌​‌​
Those who support a four-day pilot in Wales have largely called for one to be developed in the devolved public sector. ‌​‌‌‌​‌‌‍‌​‌‌‌​‌​‍‌​‌‌‌​‌​
In a report by Autonomy, commissioned by the Future Generations Commissioner, this approach is supported as the best fit with the Welsh Government's devolved powers, due to the relatively high proportion of workers employed in the public sector in Wales. Similarly, Shavanah Taj stated that: ‌​‌‌‌​‌‌‍‌​‌‌‌​‌​‍‌​‌‌‌​‌​
"…running a four-day week pilot in the devolved public sector is going to be a really good opportunity for us to learn more about what we could achieve for workers in Wales, as long as this is done in consultation with the recognised unions, and takes into account some of the agreements that already exist around condensed working hours." ‌​‌‌‌​‌‌‍‌​‌‌‌​‌​‍‌​‌‌‌​‌​
Currently, 69% of full-time UK employees work an average of 5 days a week, but according to a study by Kantar, over half (54%) believe their job could be done in fewer than 5 days. ‌​‌‌‌​‌‌‍‌​‌‌‌​‌​‍‌​‌‌‌​‌​
Additionally, 75% of UK workers said their job and company satisfaction would improve with a 4-day workweek, while 40% are concerned that it might stretch the time required to meet project deadlines. ‌​‌‌‌​‌‌‍‌​‌‌‌​‌​‍‌​‌‌‌​‌​
When asked if they would be motivated to apply for jobs at companies that offer a 4-day workweek, 57% of the UK workforce responded positively. ‌​‌‌‌​‌‌‍‌​‌‌‌​‌​‍‌​‌‌‌​‌​
Earlier in the year, the Senedd's Petitions Committee, barring one member, recommended that the Welsh Government should support a targeted four-day week pilot. ‌​‌‌‌​‌‌‍‌​‌‌‌​‌​‍‌​‌‌‌​‌​
The call follows a petition for four-day working week trials in Wales "in order to explore its impact and whether this could be considered as a possible approach in the future." ‌​‌‌‌​‌‌‍‌​‌‌‌​‌​‍‌​‌‌‌​‌​
The committee asserted that such a transition should not lead to a reduction in workers' wages and would be most effectively executed within distinct areas of the devolved public sector. ‌​‌‌‌​‌‌‍‌​‌‌‌​‌​‍‌​‌‌‌​‌​
A debate on the committee's report took place earlier this week in the Senedd. ‌​‌‌‌​‌‌‍‌​‌‌‌​‌​‍‌​‌‌‌​‌​
Opening the debate, Petitions Committee Chair, Alyn and Deeside MS Jack Sargeant, noted that UK private sector companies have had successful four-day workweek trials, enhancing productivity. ‌​‌‌‌​‌‌‍‌​‌‌‌​‌​‍‌​‌‌‌​‌​
He said: "The standout fact was that a four-day week had a positive impact on productivity." ‌​‌‌‌​‌‌‍‌​‌‌‌​‌​‍‌​‌‌‌​‌​
"It is my view, that we should be brave enough and bold enough to follow the evidence and be part of the growing moves to start a four-day week trial." ‌​‌‌‌​‌‌‍‌​‌‌‌​‌​‍‌​‌‌‌​‌​
"The well-being of the people of Cymru is, and should be, always a priority for us as Members of the Senedd." ‌​‌‌‌​‌‌‍‌​‌‌‌​‌​‍‌​‌‌‌​‌​
"This is a bold step, but one we should not be afraid of. The world of work is changing, and while change is sometimes hard, hard is not a reason to not do it," Mr Sargeant added. ‌​‌‌‌​‌‌‍‌​‌‌‌​‌​‍‌​‌‌‌​‌​
Joel James MS (Con) South Wales Central, expressed strong reservations about implementing a four-day working week pilot program in Wales. ‌​‌‌‌​‌‌‍‌​‌‌‌​‌​‍‌​‌‌‌​‌​
He argued that the investment of public funds in such an initiative is hard to justify, given other pressing issues such as improving education, healthcare, employment outcomes, air quality, and addressing chronic illnesses. ‌​‌‌‌​‌‌‍‌​‌‌‌​‌​‍‌​‌‌‌​‌​
He said: "I cannot see why potentially tens of millions of pounds of public money should be spent on something that the Welsh Government does not have legislative competence to roll out wholesale." ‌​‌‌‌​‌‌‍‌​‌‌‌​‌​‍‌​‌‌‌​‌​
"Do we really want to spend this money on helping a select few when we should be looking at improving educational attainment, improving access to hospital, dental and GP appointments, and improving employment outcomes?" ‌​‌‌‌​‌‌‍‌​‌‌‌​‌​‍‌​‌‌‌​‌​
Mr James added: "If a four-day working week was actually implemented without a cut in pay in the public sector in Wales, it would simply be a 20 per cent pay rise for a third of the in-work population in Wales at the expense of the rest of the working population in the private sector ‌​‌‌‌​‌‌‍‌​‌‌‌​‌​‍‌​‌‌‌​‌​
"Studies have shown that, where four-day working weeks have been adopted, a 20 per cent drop in availability of public services causes more harm than good for the rest of the population." ‌​‌‌‌​‌‌‍‌​‌‌‌​‌​‍‌​‌‌‌​‌​
Luke Fletcher MS (Plaid) South Wales West, acknowledged the need to rethink work patterns in light of changes such as COVID, automation, and artificial intelligence. ‌​‌‌‌​‌‌‍‌​‌‌‌​‌​‍‌​‌‌‌​‌​
He emphasised that everyone should benefit from these changes, not just companies saving on labour costs. ‌​‌‌‌​‌‌‍‌​‌‌‌​‌​‍‌​‌‌‌​‌​
A move to a four-day work week should not lead to reduced pay or workplace rights. ‌​‌‌‌​‌‌‍‌​‌‌‌​‌​‍‌​‌‌‌​‌​
Mr Fletcher said: "These are changes that are coming, they're going to happen, so it's important now for us to rethink our day today, and it's important that everyone benefits from these changes to the workplace, not just the companies who will ultimately benefit from reduced labour costs and, therefore, the workers." ‌​‌‌‌​‌‌‍‌​‌‌‌​‌​‍‌​‌‌‌​‌​
"I know it's a scary proposition to have to think about a different way of doing business, but the Chair pointed out that doing something that's hard isn't a reason not to do something, and I'd add to that that doing something scary is not a reason not to do something." ‌​‌‌‌​‌‌‍‌​‌‌‌​‌​‍‌​‌‌‌​‌​
He added: "Let's be clear: no move to a four-day work week should mean a reduction in pay or workplace rights." ‌​‌‌‌​‌‌‍‌​‌‌‌​‌​‍‌​‌‌‌​‌​
Jane Dodds MS (Lib) Mid and West Wales compared the current debate on the four-day work week to the historical shift from a seven-day to a five-day work week, arguing that productivity and monetary gain aren't the sole indicators of happiness. ‌​‌‌‌​‌‌‍‌​‌‌‌​‌​‍‌​‌‌‌​‌​
She believes that the focus should be on well-being, time spent with family and friends, and mutual trust. ‌​‌‌‌​‌‌‍‌​‌‌‌​‌​‍‌​‌‌‌​‌​
Jane Dodds said: "We are a century on and having that same debate now about things that, actually, we need to see as important in our lives, because productivity and making money is not everything it's supposed to be. Productivity and making money is not necessarily about happiness." ‌​‌‌‌​‌‌‍‌​‌‌‌​‌​‍‌​‌‌‌​‌​
"The fact that 56 of the 61 companies that entered the UK trial have extended, or even made permanent, the new arrangements shows how popular it is." ‌​‌‌‌​‌‌‍‌​‌‌‌​‌​‍‌​‌‌‌​‌​
"The companies engaged in the trials included hospitality, care services and healthcare. So, it can work everywhere and anywhere." ‌​‌‌‌​‌‌‍‌​‌‌‌​‌​‍‌​‌‌‌​‌​
She said: "We see record levels of sickness, stress and burnout. Many people are sadly working longer hours, with more stress, and more work-related illness, and this is not what this is about." ‌​‌‌‌​‌‌‍‌​‌‌‌​‌​‍‌​‌‌‌​‌​
"So, let's not be scared, let's not be frightened. Let's be progressive. Let's just see. I appeal to my colleagues across the Chamber—What is the problem with seeing whether this pilot can work, because that's all this is about?" ‌​‌‌‌​‌‌‍‌​‌‌‌​‌​‍‌​‌‌‌​‌​
Deputy Minister for Social Partnership, Hannah Blythyn MS, said: ‌​‌‌‌​‌‌‍‌​‌‌‌​‌​‍‌​‌‌‌​‌​
"We have established a working group of the Workforce Partnership Council tasked with exploring the issue of a four-day working week in social partnership which brings together representatives of Government, employers in our devolved public services and trade unions. ‌​‌‌‌​‌‌‍‌​‌‌‌​‌​‍‌​‌‌‌​‌​
"I'm pleased to report back that the group met for the first time on the 26th April in what was a very productive meeting and it will meet again later this month." ‌​‌‌‌​‌‌‍‌​‌‌‌​‌​‍‌​‌‌‌​‌​
Speaking after the debate, Joe Ryle, Director of the 4 Day Week Campaign, said: ‌​‌‌‌​‌‌‍‌​‌‌‌​‌​‍‌​‌‌‌​‌​
"It's very encouraging that the Welsh Government are exploring the possibility of launching a pilot in the public sector. ‌​‌‌‌​‌‌‍‌​‌‌‌​‌​‍‌​‌‌‌​‌​
"Numerous trials and pilots in the private sector have shown that a four-day week with no loss of pay is a win-win for workers and employers ‌​‌‌‌​‌‌‍‌​‌‌‌​‌​‍‌​‌‌‌​‌​
"The 9-5, 5 day working week is outdated, no longer fit for purpose and causing burnout for people working across the Welsh economy. ‌​‌‌‌​‌‌‍‌​‌‌‌​‌​‍‌​‌‌‌​‌​
"Moving to a four-day week would give people the time to live happier and more fulfilled lives, whilst also improving productivity in the workplace." ‌​‌‌‌​‌‌‍‌​‌‌‌​‌​‍‌​‌‌‌​‌​
‌​‌‌‌​‌‌‍‌​‌‌‌​‌​‍‌​‌‌‌​‌​
‌​‌‌‌​‌‌‍‌​‌‌‌​‌​‍‌​‌‌‌​‌​
‌​‌‌‌​‌‌‍‌​‌‌‌​‌​‍‌​‌‌‌​‌​
Spotted something? Got a story? Send a Facebook Message | A direct message on Twitter | Email: News@Deeside.com
---
Latest News
---