Wales wants to meet 100% of its electricity needs from renewable sources within 12 years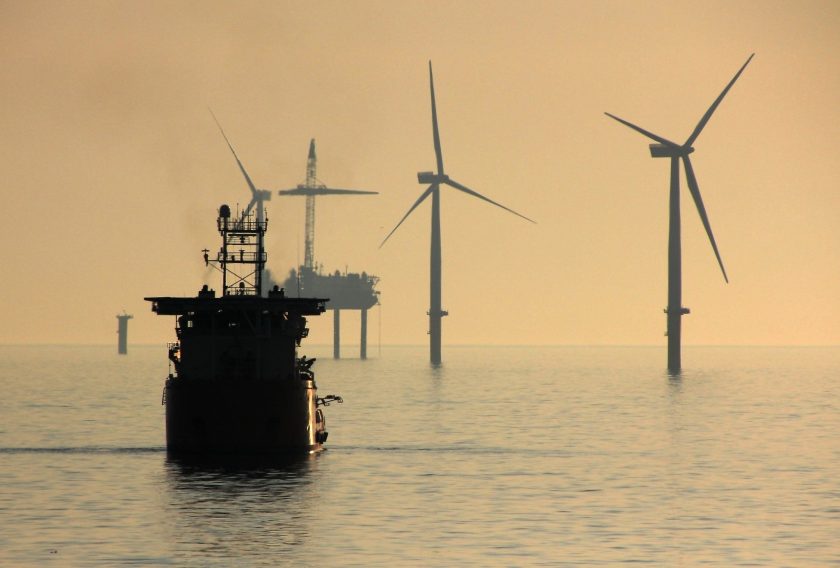 The Welsh Government has published a consultation on its "ambitious but credible" targets for Wales to meet 100% of its electricity needs from renewable sources by 2035. ‌​‌‌‌​‌‌‍‌​‌‌‌​‌​‍‌​‌‌‌​‌​
The Welsh Government has adjusted its target of Wales meeting 70% of its electricity demand from renewable sources by 2030. ‌​‌‌‌​‌‌‍‌​‌‌‌​‌​‍‌​‌‌‌​‌​
In 2021 Wales generated 55% of its electricity from renewables, down from 56% the previous year. ‌​‌‌‌​‌‌‍‌​‌‌‌​‌​‍‌​‌‌‌​‌​
The climate crisis and recent energy price surge have highlighted the need for a further step change in ambitions. ‌​‌‌‌​‌‌‍‌​‌‌‌​‌​‍‌​‌‌‌​‌​
The new targets signal Wales's goals for renewable energy and the government's priority to move away from fossil fuels. ‌​‌‌‌​‌‌‍‌​‌‌‌​‌​‍‌​‌‌‌​‌​
Climate Change Minister Julie James, has proposed a target for at least 1.5GW of renewable energy capacity to be locally owned by 2035, excluding heat pumps. ‌​‌‌‌​‌‌‍‌​‌‌‌​‌​‍‌​‌‌‌​‌​


‌​‌‌‌​‌‌‍‌​‌‌‌​‌​‍‌​‌‌‌​‌​
Furthermore, it has proposed that it continue to keep pace with consumption, which is likely to at least double by 2050. ‌​‌‌‌​‌‌‍‌​‌‌‌​‌​‍‌​‌‌‌​‌​
The evidence published alongside the proposals indicates the pipeline of projects in development and an illustrative pathway to meeting this target. ‌​‌‌‌​‌‌‍‌​‌‌‌​‌​‍‌​‌‌‌​‌​
The role of offshore wind is expected to play a significant part in reaching this goal. ‌​‌‌‌​‌‌‍‌​‌‌‌​‌​‍‌​‌‌‌​‌​
Last week, the Crown Estate announced the issuance of seabed leases to 8 GW of offshore wind projects, including the 1.5 GW Mona project off the north Wales coast. ‌​‌‌‌​‌‌‍‌​‌‌‌​‌​‍‌​‌‌‌​‌​
This is a major milestone towards the goal of delivering these projects by the end of this decade. ‌​‌‌‌​‌‌‍‌​‌‌‌​‌​‍‌​‌‌‌​‌​
Fixed offshore wind is already supporting the local economy in north Wales, sustaining 240 jobs at the port of Mostyn. ‌​‌‌‌​‌‌‍‌​‌‌‌​‌​‍‌​‌‌‌​‌​
Julie James said: "Our previous targets signalled our high ambitions for renewable energy and this Government's desire to move away from a use of, and reliance on, fossil fuels." ‌​‌‌‌​‌‌‍‌​‌‌‌​‌​‍‌​‌‌‌​‌​
"However, the climate crisis shows that we cannot afford to rest on our laurels. Providing new targets compels us to strive towards Net Zero as quickly as we realistically can." ‌​‌‌‌​‌‌‍‌​‌‌‌​‌​‍‌​‌‌‌​‌​
"The evidence is clear that towards the end of this decade we will need to rapidly ramp up our generation of electricity to meet our energy needs." ‌​‌‌‌​‌‌‍‌​‌‌‌​‌​‍‌​‌‌‌​‌​
"The renewable energy target proposals that we are consulting on are ambitious, but credible." ‌​‌‌‌​‌‌‍‌​‌‌‌​‌​‍‌​‌‌‌​‌​
"I am very pleased that they propose a pathway for us to meet the equivalent of 100% of our annual electricity consumption from renewable electricity by 2035, and to continue to keep pace with consumption thereafter." ‌​‌‌‌​‌‌‍‌​‌‌‌​‌​‍‌​‌‌‌​‌​


‌​‌‌‌​‌‌‍‌​‌‌‌​‌​‍‌​‌‌‌​‌​
Spotted something? Got a story? Send a Facebook Message | A direct message on Twitter | Email: News@Deeside.com
---
Latest News
---