Wales launches new plan to protect against cyber-attacks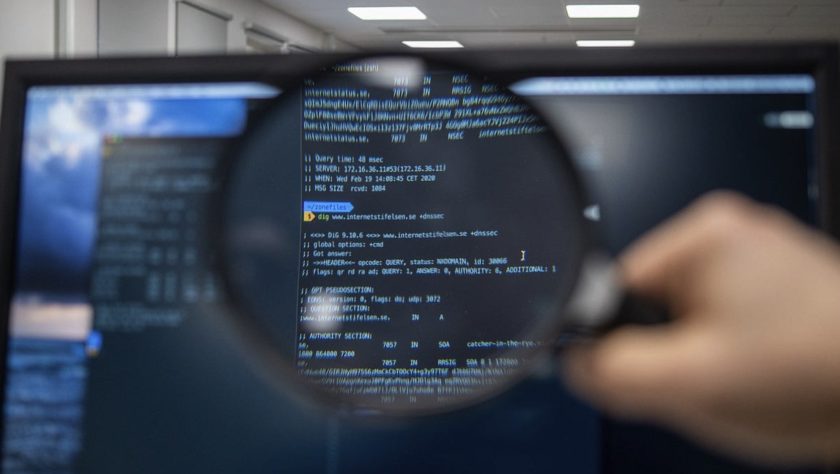 Wales is getting serious about protecting itself from cyber-attacks and creating new job opportunities in the rapidly growing cyber field. ‌​‌‌‌​‌‌‍‌​‌‌‌​‌​‍‌​‌‌‌​‌​
Economy Minister Vaughan Gething has launched a new Cyber Action Plan for Wales to make this happen. ‌​‌‌‌​‌‌‍‌​‌‌‌​‌​‍‌​‌‌‌​‌​
The plan aims to help the Welsh economy grow by focusing on cyber resilience, talent, and innovation. ‌​‌‌‌​‌‌‍‌​‌‌‌​‌​‍‌​‌‌‌​‌​
The Covid-19 pandemic has made digital technology more important than ever for people in Wales, but this has also increased the risk of cyber-attacks. ‌​‌‌‌​‌‌‍‌​‌‌‌​‌​‍‌​‌‌‌​‌​
The Welsh Government says it wants to improve people's lives through better collaboration, innovation, and public services. ‌​‌‌‌​‌‌‍‌​‌‌‌​‌​‍‌​‌‌‌​‌​
To achieve this, they need a strong cyber business sector and people who know how to stay safe online. ‌​‌‌‌​‌‌‍‌​‌‌‌​‌​‍‌​‌‌‌​‌​
The Cyber Action Plan will help the Welsh Government work together with different sectors like security, the economy, education, and the cyber industry. ‌​‌‌‌​‌‌‍‌​‌‌‌​‌​‍‌​‌‌‌​‌​
They want to reduce risks, be prepared for cyber incidents, and make sure Wales has skilled people who can support businesses and public services. ‌​‌‌‌​‌‌‍‌​‌‌‌​‌​‍‌​‌‌‌​‌​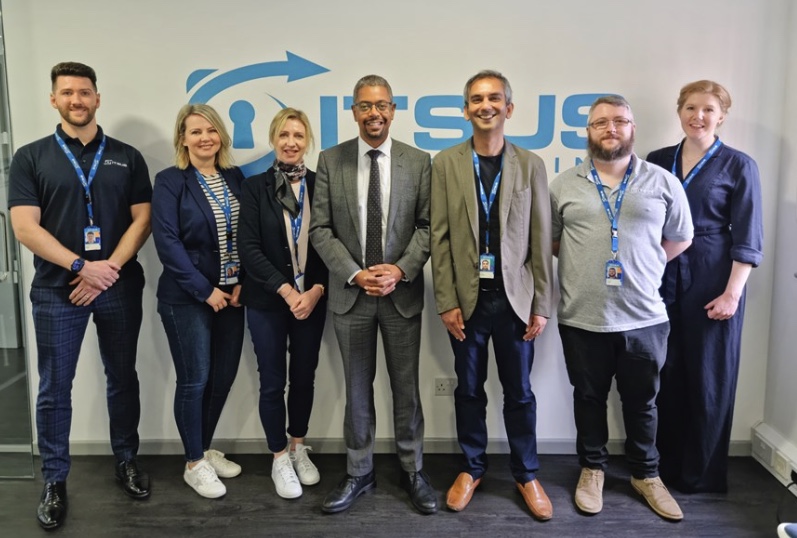 ‌​‌‌‌​‌‌‍‌​‌‌‌​‌​‍‌​‌‌‌​‌​
Wales is already a leader in cyber innovation and has one of the UK's largest cyber ecosystems. ‌​‌‌‌​‌‌‍‌​‌‌‌​‌​‍‌​‌‌‌​‌​
The Cyber Action Plan aims to build on this success and get the most out of existing investments and partnerships. ‌​‌‌‌​‌‌‍‌​‌‌‌​‌​‍‌​‌‌‌​‌​
The plan sets out a vision for cyber in Wales and how the Welsh Government will work collaboratively across sectors including: ‌​‌‌‌​‌‌‍‌​‌‌‌​‌​‍‌​‌‌‌​‌​
Security and resilience – ensuring businesses, organisations and public services take steps to reduce the risks and to prepare for, deal with and recover from cyber incidents.
Economy – an essential industry of the future with global reach, cyber can support the growth of the Welsh economy. High-quality jobs within careers that allow young people to plan ambitious futures in Wales are crucial to our long-term prosperity.
Skills – ensuring Wales has the right talent to support businesses and public services with the cyber skills they need.
Cyber eco-system – Wales is leading some of the most innovative work on cyber, with one of the biggest cyber ecosystems in the UK and is home to global players in the cyber industry. The Cyber Action Plan builds on this success, seeking to harness the cross-cutting opportunities from close partnership working.
The Plan focusses on maximising existing investments and partnerships to achieve greater outcomes for Wales through increased collaboration and joined-up working. ‌​‌‌‌​‌‌‍‌​‌‌‌​‌​‍‌​‌‌‌​‌​
In the Action Plan, "cyber" has multiple meanings: ‌​‌‌‌​‌‌‍‌​‌‌‌​‌​‍‌​‌‌‌​‌​
Everyone feels confident to be as safe as possible online
Businesses are as productive, efficient and resilient as possible
Public services are effective and trusted by its users
The longer-term transformation of the economy through nurturing the industries of the future and a skilled digital workforce
To launch the plan, Economy Minister Vaughan Gething visited ITSUS Consulting, a company in Cardiff that specializes in cyber and intelligence services. ‌​‌‌‌​‌‌‍‌​‌‌‌​‌​‍‌​‌‌‌​‌​
They work with customers all over the world, providing innovative and secure solutions. ‌​‌‌‌​‌‌‍‌​‌‌‌​‌​‍‌​‌‌‌​‌​
The Cyber Action Plan was published just before the opening of a new Cyber Innovation Hub in Cardiff. ‌​‌‌‌​‌‌‍‌​‌‌‌​‌​‍‌​‌‌‌​‌​
This hub, which has £3 million in funding from the Welsh Government, will bring together experts from industry, government, defence, and academia to help grow the Welsh cyber security sector. ‌​‌‌‌​‌‌‍‌​‌‌‌​‌​‍‌​‌‌‌​‌​
Economy Minister Gething is excited about the opportunities the plan offers for young people in Wales. ‌​‌‌‌​‌‌‍‌​‌‌‌​‌​‍‌​‌‌‌​‌​
He said that the Cyber Action Plan will help the cyber sector grow even further and create a brighter future for Wales through resilience, talent, and innovation. ‌​‌‌‌​‌‌‍‌​‌‌‌​‌​‍‌​‌‌‌​‌​
Spotted something? Got a story? Send a Facebook Message | A direct message on Twitter | Email: News@Deeside.com
---
Latest News
---