Three-year improvement plan to improve Wales' cancer services unveiled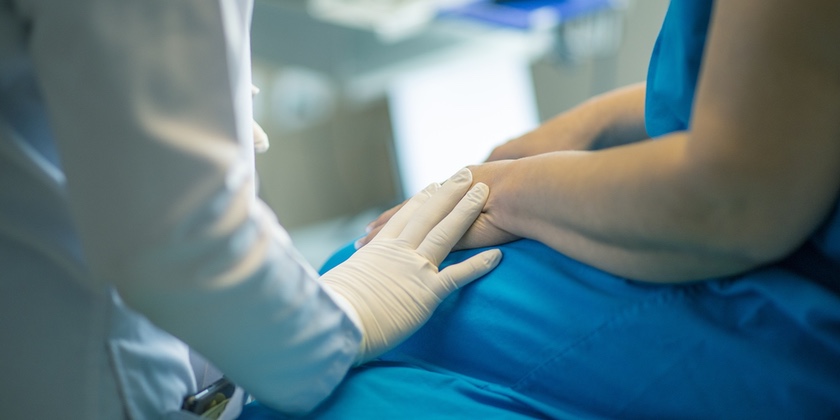 This article is old - Published: Tuesday, Jan 31st, 2023
A roadmap for national improvement in cancer services has been published. ‌​‌‌‌​‌‌‍‌​‌‌‌​‌​‍‌​‌‌‌​‌​ ‌​‌‌‌​‌‌‍‌​‌‌‌​‌​‍‌​‌‌‌​‌​
The Wales Cancer Network has launched a three-year improvement plan, which aims to benefit patients and cancer healthcare professionals across Wales. ‌​‌‌‌​‌‌‍‌​‌‌‌​‌​‍‌​‌‌‌​‌​ ‌​‌‌‌​‌‌‍‌​‌‌‌​‌​‍‌​‌‌‌​‌​
It focuses on preventing cancer, diagnosing it earlier and faster, treating patients with the most effective treatments and supporting them and their carers through and beyond this cancer pathway. ‌​‌‌‌​‌‌‍‌​‌‌‌​‌​‍‌​‌‌‌​‌​ ‌​‌‌‌​‌‌‍‌​‌‌‌​‌​‍‌​‌‌‌​‌​
The Cancer Improvement Plan outlines how national cancer waiting times for treatment will be reduced, through quick one-stop diagnostic centres, delivering National Optimal Pathways for cancer (adhering to Welsh Government targets), the use of technology and innovations and national collaborative working across health board boundaries. ‌​‌‌‌​‌‌‍‌​‌‌‌​‌​‍‌​‌‌‌​‌​ ‌​‌‌‌​‌‌‍‌​‌‌‌​‌​‍‌​‌‌‌​‌​
It describes what the NHS and its partners in Wales will do to improve the delivery and accessibility of effective cancer treatments including surgery, radiotherapy, systemic anti-Cancer therapy and supportive care. ‌​‌‌‌​‌‌‍‌​‌‌‌​‌​‍‌​‌‌‌​‌​ ‌​‌‌‌​‌‌‍‌​‌‌‌​‌​‍‌​‌‌‌​‌​
The Cancer Improvement Plan also outlines plans for national guidance for patients who are living with cancer that cannot be cured or who are dying from cancer, to ensure that they receive an improved standard of individual personalised and where necessary end of life care. ‌​‌‌‌​‌‌‍‌​‌‌‌​‌​‍‌​‌‌‌​‌​ ‌​‌‌‌​‌‌‍‌​‌‌‌​‌​‍‌​‌‌‌​‌​
Healthcare professionals across Wales, cancer patients, wider stakeholders, Welsh Government and the Wales Cancer Alliance have all collaborated to support the production of the plan. ‌​‌‌‌​‌‌‍‌​‌‌‌​‌​‍‌​‌‌‌​‌​ ‌​‌‌‌​‌‌‍‌​‌‌‌​‌​‍‌​‌‌‌​‌​
Claire Birchall, Wales Cancer Network Manager said: "The Wales Cancer Network is committed to delivering sustainable and measurable improvements in cancer services by supporting healthcare professionals to implement the actions outlined in the Cancer Improvement Plan. ‌​‌‌‌​‌‌‍‌​‌‌‌​‌​‍‌​‌‌‌​‌​ ‌​‌‌‌​‌‌‍‌​‌‌‌​‌​‍‌​‌‌‌​‌​
"Improved cancer patient care is at the heart of this plan, with an agenda to deliver improvements in diagnosis, treatment effectiveness and cancer patient experience across all Health Boards and Trusts in Wales." ‌​‌‌‌​‌‌‍‌​‌‌‌​‌​‍‌​‌‌‌​‌​ ‌​‌‌‌​‌‌‍‌​‌‌‌​‌​‍‌​‌‌‌​‌​
Eluned Morgan, the Minister for Health and Social Services, said: "With one in two of us developing cancer of some kind during our lifetime, cancer will affect all of our lives at some point. ‌​‌‌‌​‌‌‍‌​‌‌‌​‌​‍‌​‌‌‌​‌​ ‌​‌‌‌​‌‌‍‌​‌‌‌​‌​‍‌​‌‌‌​‌​
"For those people who develop cancer, we need to ensure that quality services are available to support and treat them quickly and appropriately to ensure the most positive health outcomes possible. ‌​‌‌‌​‌‌‍‌​‌‌‌​‌​‍‌​‌‌‌​‌​ ‌​‌‌‌​‌‌‍‌​‌‌‌​‌​‍‌​‌‌‌​‌​
"According to the findings of the Wales Cancer Patient Experience Survey 2020, 92% of respondents gave a high score for their overall care, but we still have more work to do. ‌​‌‌‌​‌‌‍‌​‌‌‌​‌​‍‌​‌‌‌​‌​ ‌​‌‌‌​‌‌‍‌​‌‌‌​‌​‍‌​‌‌‌​‌​
"The Cancer Services Improvement Plan will help us build on existing cancer services to improve patient outcomes and experiences, prevent and detect cancer earlier and reduce waiting times. ‌​‌‌‌​‌‌‍‌​‌‌‌​‌​‍‌​‌‌‌​‌​ ‌​‌‌‌​‌‌‍‌​‌‌‌​‌​‍‌​‌‌‌​‌​
"This has been a very challenging time for our health service, but I am pleased to see that work is being done to improve cancer services. We will continue to invest in cancer services and work with the NHS to improve the quality of care and patient outcomes." ‌​‌‌‌​‌‌‍‌​‌‌‌​‌​‍‌​‌‌‌​‌​ ‌​‌‌‌​‌‌‍‌​‌‌‌​‌​‍‌​‌‌‌​‌​
Professor Tom Crosby, Clinical Director for Cancer in Wales said: "Cancer and wider healthcare services are unprecedented pressure. It is beholden on all those leading, planning and delivering cancer services to do everything possible to deliver the best possible patient outcomes during challenging times. ‌​‌‌‌​‌‌‍‌​‌‌‌​‌​‍‌​‌‌‌​‌​ ‌​‌‌‌​‌‌‍‌​‌‌‌​‌​‍‌​‌‌‌​‌​
"The good news is that we have a good idea how to improve patient outcomes and this Improvement Plan describes what we need to do to achieve what the public and patients of Wales deserve." ‌​‌‌‌​‌‌‍‌​‌‌‌​‌​‍‌​‌‌‌​‌​ ‌​‌‌‌​‌‌‍‌​‌‌‌​‌​‍‌​‌‌‌​‌​
Lowri Griffiths, Chair of the Wales Cancer Alliance said: "This is welcome news, the Wales Cancer Alliance has been calling for a detailed plan for cancer services since the Cancer Delivery plan for Wales came to an end in 2020. ‌​‌‌‌​‌‌‍‌​‌‌‌​‌​‍‌​‌‌‌​‌​ ‌​‌‌‌​‌‌‍‌​‌‌‌​‌​‍‌​‌‌‌​‌​
"The Cancer Improvement Plan for Wales outlines the steps NHS Wales needs to be take to improve cancer outcomes, and the experience of people with cancer, over the next three years. ‌​‌‌‌​‌‌‍‌​‌‌‌​‌​‍‌​‌‌‌​‌​ ‌​‌‌‌​‌‌‍‌​‌‌‌​‌​‍‌​‌‌‌​‌​
"The COVID19 pandemic derailed our NHS in its efforts to deliver a great deal of cancer service improvements and the impact that the pandemic has had on our collective ambitions has been significant. ‌​‌‌‌​‌‌‍‌​‌‌‌​‌​‍‌​‌‌‌​‌​ ‌​‌‌‌​‌‌‍‌​‌‌‌​‌​‍‌​‌‌‌​‌​
"The Wales Cancer Alliance represents 28 cancer charities working alongside and with NHS Wales, helping to meet the needs of people affected by cancer. ‌​‌‌‌​‌‌‍‌​‌‌‌​‌​‍‌​‌‌‌​‌​ ‌​‌‌‌​‌‌‍‌​‌‌‌​‌​‍‌​‌‌‌​‌​
"We are pleased that as an Alliance we were invited to contribute to the plan – and more importantly – that we were able to engage with over 160 people who have a direct cancer experience, and feed that into the latter stages of the plan's development. ‌​‌‌‌​‌‌‍‌​‌‌‌​‌​‍‌​‌‌‌​‌​ ‌​‌‌‌​‌‌‍‌​‌‌‌​‌​‍‌​‌‌‌​‌​
"It is critical that services are developed to meet their needs. ‌​‌‌‌​‌‌‍‌​‌‌‌​‌​‍‌​‌‌‌​‌​ ‌​‌‌‌​‌‌‍‌​‌‌‌​‌​‍‌​‌‌‌​‌​
"We now shift our focus to the implementation of the plan. The Wales Cancer Alliance looks forward to working alongside and with the Wales Cancer Network, local health boards and other partners to deliver the plan and be part of a system delivering the best possible outcomes for people in Wales affected by cancer." ‌​‌‌‌​‌‌‍‌​‌‌‌​‌​‍‌​‌‌‌​‌​ ‌​‌‌‌​‌‌‍‌​‌‌‌​‌​‍‌​‌‌‌​‌​
Spotted something? Got a story? Send a Facebook Message | A direct message on Twitter | Email: News@Deeside.com
---
Latest News
---