The 'loophole' which means Delyn constituents can't trigger a by-election in wake of MP Rob Roberts sexual misconduct charges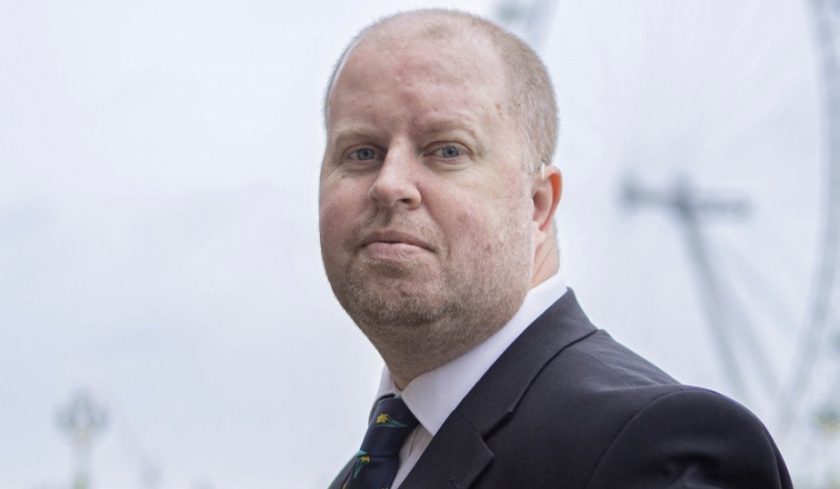 This article is old - Published: Wednesday, May 26th, 2021
The chair of Parliament's Standards Committee has said if he were Delyn MP Rob Roberts, he wouldn't want to be "exploiting a loophole" to stay in Parliament. ‌​‌‌‌​‌‌‍‌​‌‌‌​‌​‍‌​‌‌‌​‌​
Labour MP Chris Bryant said a recall election cannot be triggered by the panel which found Rob Roberts had breached sexual misconduct rules. ‌​‌‌‌​‌‌‍‌​‌‌‌​‌​‍‌​‌‌‌​‌​
A report published on Tuesday by an Independent Expert Panel (IEP), found the Delyn MP made repeated and unwanted sexual advances towards a former member of staff. ‌​‌‌‌​‌‌‍‌​‌‌‌​‌​‍‌​‌‌‌​‌​
Mr Roberts also made inappropriate comments of a sexual nature and was overly intrusive about his personal life. ‌​‌‌‌​‌‌‍‌​‌‌‌​‌​‍‌​‌‌‌​‌​
In an interview with BBC Wales, the former staff member claimed Mr Roberts made the "first advance" ten days after he started working for the MP in 2020. ‌​‌‌‌​‌‌‍‌​‌‌‌​‌​‍‌​‌‌‌​‌​
The former staff member told BBC Wales he was alone in a car with Mr Roberts on a constituency visit when the MP said: "I find you very attractive and alluring and I need you to make attempts to be less alluring in the office because it's becoming very difficult for me." ‌​‌‌‌​‌‌‍‌​‌‌‌​‌​‍‌​‌‌‌​‌​
The staff member said he found the comment "very uncomfortable" but "brushed it off" because the MP was "apologetic". ‌​‌‌‌​‌‌‍‌​‌‌‌​‌​‍‌​‌‌‌​‌​
That weekend, he says Mr Roberts had dinner with his friend and "used it to ask permission to ask me out, or make a further advance". ‌​‌‌‌​‌‌‍‌​‌‌‌​‌​‍‌​‌‌‌​‌​
Despite the friend "heavily discouraging him from doing so", the staffer said the next morning he looked in his work diary to see a "one-to-one booked with Rob". ‌​‌‌‌​‌‌‍‌​‌‌‌​‌​‍‌​‌‌‌​‌​
In the one-to-one meeting, Mr Roberts told his staff member the advance he had made in the car was "something I would like to pursue, and if you would like to pursue that too it would make me very happy". ‌​‌‌‌​‌‌‍‌​‌‌‌​‌​‍‌​‌‌‌​‌​
The staff member told BBC Wales: "I felt incredibly uncomfortable, shocked, pretty horrified." ‌​‌‌‌​‌‌‍‌​‌‌‌​‌​‍‌​‌‌‌​‌​
"I tried to be very nice and said 'I really like you as a boss, but I think it's best our relationship stays professional'." ‌​‌‌‌​‌‌‍‌​‌‌‌​‌​‍‌​‌‌‌​‌​
Mr Roberts now faces a six-week suspension from the House of Commons following the sexual misconduct sanction and has had the Conservative party whip suspended. ‌​‌‌‌​‌‌‍‌​‌‌‌​‌​‍‌​‌‌‌​‌​
A suspension of more than ten days would usually result in a recall petition and a by-election if enough constituents wanted one. ‌​‌‌‌​‌‌‍‌​‌‌‌​‌​‍‌​‌‌‌​‌​
However, recommendations from the IEP panel do not lead to such contests. ‌​‌‌‌​‌‌‍‌​‌‌‌​‌​‍‌​‌‌‌​‌​
Chris Bryant MP said he has been warning of the loophole for "some time." ‌​‌‌‌​‌‌‍‌​‌‌‌​‌​‍‌​‌‌‌​‌​
Speaking to BBC Radio 4's Today Programme, he said "the law that was introduced in 2015 on the recall of MPs which allows for constituents to trigger a recall petition, only applies to a report that comes from a committee of the house and in particular the Standards Committee which I chair. ‌​‌‌‌​‌‌‍‌​‌‌‌​‌​‍‌​‌‌‌​‌​
"Our committee doesn't hear allegations of bullying and sexual harassment, that's only done by the Independent Expert Panel, and unfortunately, up until now, the government has not changed the law so as to include decisions from the Independent Expert Panel. ‌​‌‌‌​‌‌‍‌​‌‌‌​‌​‍‌​‌‌‌​‌​
"That is a glaring omission, it's a preposterous situation, and the government should change it as fast as possible." ‌​‌‌‌​‌‌‍‌​‌‌‌​‌​‍‌​‌‌‌​‌​
"Every minister I've spoken to about this always does a very serious face and then does nothing about it." ‌​‌‌‌​‌‌‍‌​‌‌‌​‌​‍‌​‌‌‌​‌​
Chris Bryant said the "most extraordinary bit for me" in the IEP report into Rob Roberts actions, "apart from obviously the behaviour, is the fact that his appeal seemed to rest largely on the fact that he'd be losing £5000 of his salary" if suspended for six weeks. ‌​‌‌‌​‌‌‍‌​‌‌‌​‌​‍‌​‌‌‌​‌​
Mr Bryant said: "Most people in the country would just think in most lines of work, this kind of behaviour would lead to being sacked summarily." ‌​‌‌‌​‌‌‍‌​‌‌‌​‌​‍‌​‌‌‌​‌​
"It seems extraordinary that voters won't have an opportunity to take a view on that until the next general election in the Delyn constituency and actually if I were Mr Roberts wouldn't want to be taking wouldn't want to be exploiting a loophole in this way simply to stay in Parliament." ‌​‌‌‌​‌‌‍‌​‌‌‌​‌​‍‌​‌‌‌​‌​
UK Government cabinet minister Grant Shapps has called for the loophole to be changed, speaking to BBC Radio 4, he said: "Although it's a decision for the House of Commons, I rather agree that this loophole does need to be closed." ‌​‌‌‌​‌‌‍‌​‌‌‌​‌​‍‌​‌‌‌​‌​
"I'm aware the leader of the house (Jacob Rees Mogg) will be saying more about the lack of recall provision." ‌​‌‌‌​‌‌‍‌​‌‌‌​‌​‍‌​‌‌‌​‌​
"I don't think there's any place for this kind of behaviour in the house or indeed, in society, I think that's very straightforward." ‌​‌‌‌​‌‌‍‌​‌‌‌​‌​‍‌​‌‌‌​‌​
"I really praise the individual who came forward quite bravely on this as well." ‌​‌‌‌​‌‌‍‌​‌‌‌​‌​‍‌​‌‌‌​‌​
Mr Shapps added: "I think that they should not have the exemption from recall, just because it's gone through this newly independent process and as I know, the leader of the House intends to come forward and say more about it." ‌​‌‌‌​‌‌‍‌​‌‌‌​‌​‍‌​‌‌‌​‌​
A UK Government spokesperson said: "A case of this severity highlights the need to look again at whether the process is striking the right balance between protecting the confidentiality of complainants and ensuring consistency with other types of conduct cases.
"The central aim of the Independent Complaints and Grievance Scheme is to help improve the working culture of Parliament and it will need to continue to evolve and improve over time. ‌​‌‌‌​‌‌‍‌​‌‌‌​‌​‍‌​‌‌‌​‌​
"The Leader of the House will invite the relevant bodies to consider whether any changes could be made in future to the process to enable recall to be triggered." ‌​‌‌‌​‌‌‍‌​‌‌‌​‌​‍‌​‌‌‌​‌​
Roberts issued a statement vowing to carry on doing his "utmost" to serve Delyn constituents. ‌​‌‌‌​‌‌‍‌​‌‌‌​‌​‍‌​‌‌‌​‌​
He also apologised for what he called a "breach of trust" over the unwanted sexual advances to a member of staff. ‌​‌‌‌​‌‌‍‌​‌‌‌​‌​‍‌​‌‌‌​‌​
He said: "I recognise that this breach of trust in the MP-staff relationship was completely improper and should not have happened." ‌​‌‌‌​‌‌‍‌​‌‌‌​‌​‍‌​‌‌‌​‌​
"I apologised at the time and do so again to the complainant but also to my colleagues, family and most importantly my constituents." ‌​‌‌‌​‌‌‍‌​‌‌‌​‌​‍‌​‌‌‌​‌​
‌​‌‌‌​‌‌‍‌​‌‌‌​‌​‍‌​‌‌‌​‌​
‌​‌‌‌​‌‌‍‌​‌‌‌​‌​‍‌​‌‌‌​‌​
‌​‌‌‌​‌‌‍‌​‌‌‌​‌​‍‌​‌‌‌​‌​
Spotted something? Got a story? Send a Facebook Message | A direct message on Twitter | Email: News@Deeside.com
---
Latest News
---