Scrapping 'Red Route' treats North Wales with "contempt" says Flintshire councillor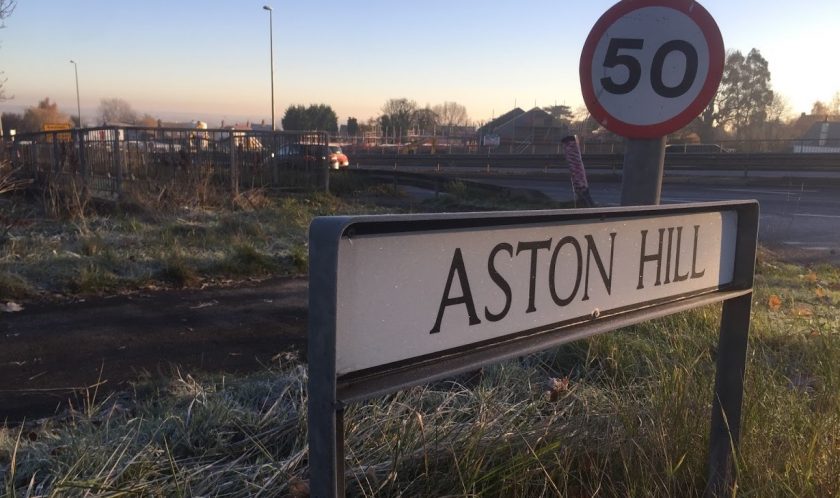 A Flintshire Councillor says her community is ready for "whatever comes next" after a Welsh Government review saw a number of road improvement schemes axed. ‌​‌‌‌​‌‌‍‌​‌‌‌​‌​‍‌​‌‌‌​‌​
All major road building projects in Wales were binned on Tuesday by deputy minister for climate change Lee Waters MS, who said all infrastructure work in future must focus on reducing carbon emissions, supporting a shift to public transport, walking and cycling. ‌​‌‌‌​‌‌‍‌​‌‌‌​‌​‍‌​‌‌‌​‌​
Hawarden Aston Cllr Helen Brown, a member of the independent group on Flintshire Council, says the scrapping of the Red Route scheme treats North Wales with contempt, adding that residents are now in the dark about how the area's pollution issues will be tackled, and road congestion eased. ‌​‌‌‌​‌‌‍‌​‌‌‌​‌​‍‌​‌‌‌​‌​
The Red Route would have seen a new eight-mile stretch of dual carriageway built to link the A55 at Northop with the A494 and A550 north of Deeside Parkway Junction via the Flintshire Bridge. ‌​‌‌‌​‌‌‍‌​‌‌‌​‌​‍‌​‌‌‌​‌​
It was chosen as the preferred route after a public consultation in 2017 bidding to solve heavy traffic and air pollution on the A494 Aston Hill. ‌​‌‌‌​‌‌‍‌​‌‌‌​‌​‍‌​‌‌‌​‌​
Instead, improvements will now be made to the A494 at Aston Hill, which leads Cllr Brown to fear an idea mooted last year, of creating a nine-metre fence along that stretch of road in an attempt to reduce people's exposure to air pollution, could be put back on the table. ‌​‌‌‌​‌‌‍‌​‌‌‌​‌​‍‌​‌‌‌​‌​
She said: "The news of the Red Route and all North Wales schemes being pulled confirms to me and many alike who feel that the First Minister and his cabinet have let us down once more, instead of them supporting North Wales, they are treating us yet again with contempt. ‌​‌‌‌​‌‌‍‌​‌‌‌​‌​‍‌​‌‌‌​‌​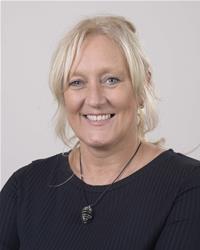 ‌​‌‌‌​‌‌‍‌​‌‌‌​‌​‍‌​‌‌‌​‌​
[Cllr Helen Brown] ‌​‌‌‌​‌‌‍‌​‌‌‌​‌​‍‌​‌‌‌​‌​
"For years locally we fought against the road widening scheme, namely the Blue Route, not just a few hundred people, thousands came together from all locally affected communities." ‌​‌‌‌​‌‌‍‌​‌‌‌​‌​‍‌​‌‌‌​‌​
Now the councillor says she and residents are ready to fight other schemes they feel could negatively impact their local area. ‌​‌‌‌​‌‌‍‌​‌‌‌​‌​‍‌​‌‌‌​‌​
Cllr Brown added: "I've been inundated with questions about what will happen next? Will they try to create the ridiculous (nine-metre) wall, will they try to widen the roads again and so on. ‌​‌‌‌​‌‌‍‌​‌‌‌​‌​‍‌​‌‌‌​‌​
"We have no answers but I want to assure everyone that our campaign group is still here and we are ready. ‌​‌‌‌​‌‌‍‌​‌‌‌​‌​‍‌​‌‌‌​‌​
"The pollution levels on Aston Hill are very high and we are expecting this ridiculous idea of installing a nine-metre fence might come round again. ‌​‌‌‌​‌‌‍‌​‌‌‌​‌​‍‌​‌‌‌​‌​
"My message to the Welsh Government, the First Minister and his cabinet is resign now, you have become the enemy to North Wales. ‌​‌‌‌​‌‌‍‌​‌‌‌​‌​‍‌​‌‌‌​‌​
"Don't underestimate us, we can and will give a damn good fight. ‌​‌‌‌​‌‌‍‌​‌‌‌​‌​‍‌​‌‌‌​‌​
"I give my assurances again to my constituents that I will do my very best with my fellow councillors to make sure we don't get trodden on by those in Cardiff." ‌​‌‌‌​‌‌‍‌​‌‌‌​‌​‍‌​‌‌‌​‌​
Reacting to the announcement from the Welsh Government earlier this week, Flintshire Council leader Flint Castle Cllr Ian Roberts (Lab) said: "We are extremely disappointed with Welsh Government's decision to cancel a number of proposed network resilience improvement works in the county of Flintshire. ‌​‌‌‌​‌‌‍‌​‌‌‌​‌​‍‌​‌‌‌​‌​
"The council is concerned that there are currently no alternative solutions being put forward and no funding for much needed improvement works to local transport infrastructure. ‌​‌‌‌​‌‌‍‌​‌‌‌​‌​‍‌​‌‌‌​‌​
"There does not appear to have been any further progress on the A494 Dee Bridge crossing, the A494 Aston Hill, Ewloe Interchange or the much needed resilience measures on the A55 after Northop. ‌​‌‌‌​‌‌‍‌​‌‌‌​‌​‍‌​‌‌‌​‌​
"We need a package of measures and funding to alleviate the impact of traffic congestion on the local economy and improve air quality in Aston, Higher Shotton, Queensferry and Sealand, and we need investment for transport infrastructure and services in our county. ‌​‌‌‌​‌‌‍‌​‌‌‌​‌​‍‌​‌‌‌​‌​
"We are also disappointed that there is no mention of trunking the A548 which, due to the congestion on the A494 and A55, is carrying a volume of traffic for which it was not designed. ‌​‌‌‌​‌‌‍‌​‌‌‌​‌​‍‌​‌‌‌​‌​
"We would hope to work with Welsh Government on the viability of the wider Flintshire integrated transport proposals and the delivery of the North Wales Metro vision." ‌​‌‌‌​‌‌‍‌​‌‌‌​‌​‍‌​‌‌‌​‌​
Speaking in the Senedd earlier this week, the deputy minister Mr Waters explained the reasons for scrapping the projects. ‌​‌‌‌​‌‌‍‌​‌‌‌​‌​‍‌​‌‌‌​‌​
He said: "Let me be very clear at the outset, we will still invest in roads. ‌​‌‌‌​‌‌‍‌​‌‌‌​‌​‍‌​‌‌‌​‌​
"In fact, we are building new roads as I speak – but we are raising the bar for where new roads are the right response to transport problems. ‌​‌‌‌​‌‌‍‌​‌‌‌​‌​‍‌​‌‌‌​‌​
"We are also investing in real alternatives, including investment in rail, bus, walking and cycling projects. ‌​‌‌‌​‌‌‍‌​‌‌‌​‌​‍‌​‌‌‌​‌​
"Even if we'd wanted to keep progressing all the road schemes in the pipeline we just do not have the money to do so. Our capital budget will be eight per cent lower next year in real terms as a result of the UK Government's failure to invest in infrastructure." ‌​‌‌‌​‌‌‍‌​‌‌‌​‌​‍‌​‌‌‌​‌​
By Rory Sheehan – Local Democracy Reporter (more here). ‌​‌‌‌​‌‌‍‌​‌‌‌​‌​‍‌​‌‌‌​‌​
Spotted something? Got a story? Send a Facebook Message | A direct message on Twitter | Email: News@Deeside.com
---
Latest News
Deeside politician joins campaigners calling for full contents of 1983 inquiry into sinking of Sir Galahad to be published
---