Plans supported to invest £3.2m in Buckley waste processing plant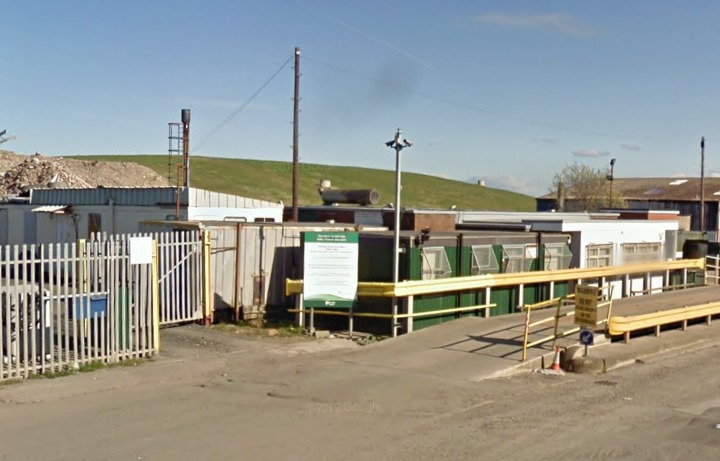 This article is old - Published: Wednesday, Dec 11th, 2019
Plans to invest £3.2m in a waste processing plant in Buckley which is said to be in urgent need of improvement have been supported by backbench politicians. ‌​‌‌‌​‌‌‍‌​‌‌‌​‌​‍‌​‌‌‌​‌​
Standard Yard on the Spencer's Industrial Estate is currently used by Flintshire Council to sort recycling materials, but officers said it had hit a "critical point" with regular machinery failures. ‌​‌‌‌​‌‌‍‌​‌‌‌​‌​‍‌​‌‌‌​‌​
Councillors met today to discuss plans to expand the facility and spend money on new equipment in a bid to boost recycling rates. ‌​‌‌‌​‌‌‍‌​‌‌‌​‌​‍‌​‌‌‌​‌​
They backed most of the improvements, including the creation of upgraded welfare facilities, as well as a weighbridge and offices. ‌​‌‌‌​‌‌‍‌​‌‌‌​‌​‍‌​‌‌‌​‌​
However, questions have been raised over whether £400,000 needs to be spent on a proposed new access road off Globe Way. ‌​‌‌‌​‌‌‍‌​‌‌‌​‌​‍‌​‌‌‌​‌​
Speaking at an environment scrutiny committee meeting, Buckley Pentrobin councillor Mike Peers said: "The welfare facility is not fit for purpose. I remember meeting there one time and I could not believe it. ‌​‌‌‌​‌‌‍‌​‌‌‌​‌​‍‌​‌‌‌​‌​
"It's third world and I'm surprised it's still going, so we fully support a new facility there. ‌​‌‌‌​‌‌‍‌​‌‌‌​‌​‍‌​‌‌‌​‌​
"It talks about a new access road off Globe Way which will improve access for businesses and members of the public. ‌​‌‌‌​‌‌‍‌​‌‌‌​‌​‍‌​‌‌‌​‌​
"I don't think we need to spend £400,000 and I think I can give a viable alternative. ‌​‌‌‌​‌‌‍‌​‌‌‌​‌​‍‌​‌‌‌​‌​
"If you don't have that road, you don't have a building with a corner cut off and you have a bigger building that will accommodate more." ‌​‌‌‌​‌‌‍‌​‌‌‌​‌​‍‌​‌‌‌​‌​
The council currently provides a weekly recycling collection service for residents, with materials taken to a central point to be separated, including the facility in Buckley. ‌​‌‌‌​‌‌‍‌​‌‌‌​‌​‍‌​‌‌‌​‌​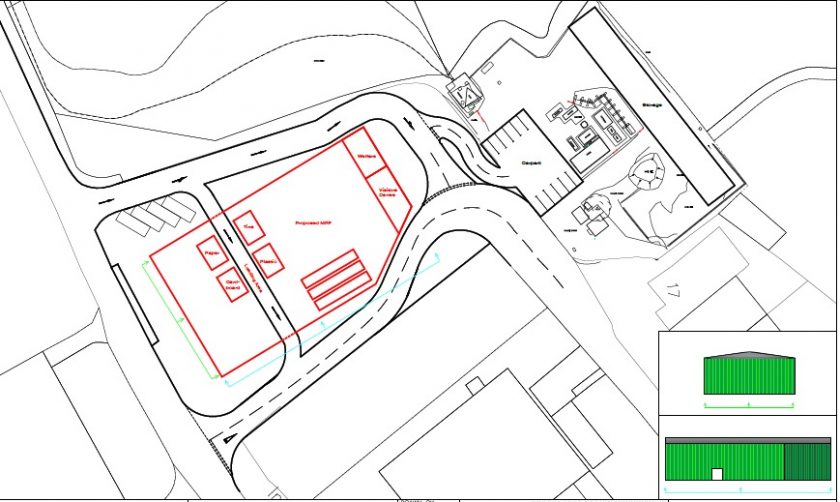 ‌​‌‌‌​‌‌‍‌​‌‌‌​‌​‍‌​‌‌‌​‌​
Officers said they had seen a large increase in the amount of recycling being processed through the site in recent years, but were experiencing up to four days of downtime a month because of failing machinery. ‌​‌‌‌​‌‌‍‌​‌‌‌​‌​‍‌​‌‌‌​‌​
They also highlighted issues with waste being stored outside, leaving it exposed to the weather and unwelcome visits from seagulls. ‌​‌‌‌​‌‌‍‌​‌‌‌​‌​‍‌​‌‌‌​‌​
Service delivery manager Katie Wilby said: "We have seen over the last few years a significant growth in the quantity and quality of materials we take on board. ‌​‌‌‌​‌‌‍‌​‌‌‌​‌​‍‌​‌‌‌​‌​
"There are problems on the site in terms of capacity. There is a lack of storage and it's all on the same side we process on. ‌​‌‌‌​‌‌‍‌​‌‌‌​‌​‍‌​‌‌‌​‌​
"There is a risk if we continue the same way as we're going now that we start to compromise the quality of materials that we process on the site. ‌​‌‌‌​‌‌‍‌​‌‌‌​‌​‍‌​‌‌‌​‌​
"We get a lot of complaints about litter, especially on a windy day like today when there's litter everywhere. ‌​‌‌‌​‌‌‍‌​‌‌‌​‌​‍‌​‌‌‌​‌​
"We have things like seagulls coming into the food waste and if it was all under cover, we wouldn't have that problem." ‌​‌‌‌​‌‌‍‌​‌‌‌​‌​‍‌​‌‌‌​‌​
The majority of the funding for the project is expected to come from the Welsh Government with the council also expected to commit £1.2m worth of capital. ‌​‌‌‌​‌‌‍‌​‌‌‌​‌​‍‌​‌‌‌​‌​
Buckley councillor Dennis Hutchinson said improvements were needed as soon as possible to prevent the site becoming non-operational. ‌​‌‌‌​‌‌‍‌​‌‌‌​‌​‍‌​‌‌‌​‌​
The proposals were backed unanimously by the committee subject to officers taking the feedback about the access road on board. ‌​‌‌‌​‌‌‍‌​‌‌‌​‌​‍‌​‌‌‌​‌​
The recommendations will now need to go before the authority's ruling cabinet for final approval. ‌​‌‌‌​‌‌‍‌​‌‌‌​‌​‍‌​‌‌‌​‌​
‌​‌‌‌​‌‌‍‌​‌‌‌​‌​‍‌​‌‌‌​‌​
Liam Randall – Local Democracy Reporter (more here). ‌​‌‌‌​‌‌‍‌​‌‌‌​‌​‍‌​‌‌‌​‌​
Spotted something? Got a story? Send a Facebook Message | A direct message on Twitter | Email: News@Deeside.com
---
Latest News
---