Ofgem launches urgent investigation into British Gas following allegations of force fitting pay-as-you-go meters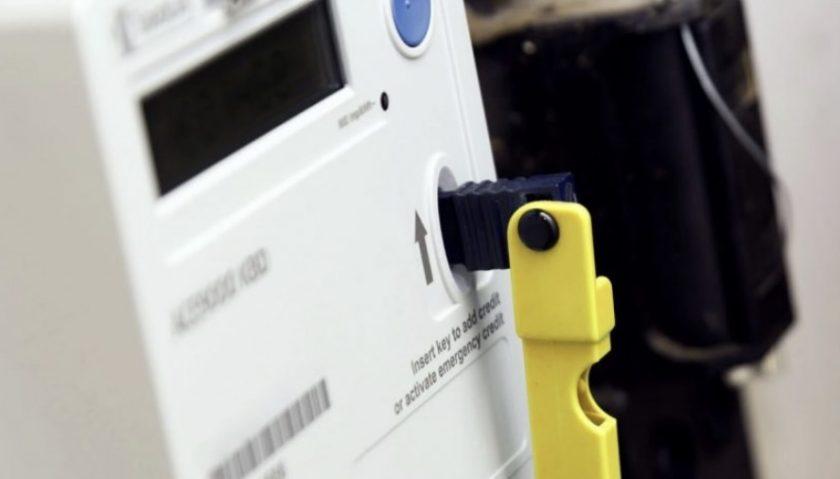 British Gas has been accused of sending debt collectors to break into customers' homes and force-fit pay-as-you-go meters, even when they knew the customers had vulnerabilities, according to an investigation by The Times. ‌​‌‌‌​‌‌‍‌​‌‌‌​‌​‍‌​‌‌‌​‌​
Energy regulator, Ofgem, has this morning launched an urgent investigation into British Gas following the allegations. ‌​‌‌‌​‌‌‍‌​‌‌‌​‌​‍‌​‌‌‌​‌​
An undercover Times reporter working for Arvato, a company hired by British Gas to pursue debts, saw debt agents break into the home of a single father with three young children and switch it to a prepayment meter. ‌​‌‌‌​‌‌‍‌​‌‌‌​‌​‍‌​‌‌‌​‌​
He also witnessed agents sent by British Gas with a court warrant force-fitting a meter at the home of a young mother with a four-week-old baby. ‌​‌‌‌​‌‌‍‌​‌‌‌​‌​‍‌​‌‌‌​‌​
According to job notes seen by The Times, other British Gas customers recently forced to have prepayment meters fitted include a woman with bipolar disorder, a partially sighted woman with mobility problems, and a mother with a disabled daughter. ‌​‌‌‌​‌‌‍‌​‌‌‌​‌​‍‌​‌‌‌​‌​
British Gas has suspended the practice of force-fitting prepayment meters and launched an investigation into the "deeply concerning" findings, stating that this is not how the company does business. ‌​‌‌‌​‌‌‍‌​‌‌‌​‌​‍‌​‌‌‌​‌​
The business and energy secretary, Grant Shapps, has ordered an urgent meeting with British Gas and energy regulator Ofgem has also begun an investigation into debt collection at the company and potential licence breaches. ‌​‌‌‌​‌‌‍‌​‌‌‌​‌​‍‌​‌‌‌​‌​
Ofgem states that forcing customers onto prepayment meters under warrant should only be a last resort and never occur when customers are in vulnerable situations, such as having a mental health condition, a disability, or being of state pension age. ‌​‌‌‌​‌‌‍‌​‌‌‌​‌​‍‌​‌‌‌​‌​
Energy companies can apply for warrants to enter homes and fit prepayment meters if customers have fallen behind on bills. ‌​‌‌‌​‌‌‍‌​‌‌‌​‌​‍‌​‌‌‌​‌​
The customers can only use their supply if they top up, usually by visiting a shop with a card or through a smartphone app. ‌​‌‌‌​‌‌‍‌​‌‌‌​‌​‍‌​‌‌‌​‌​
British Gas typically takes £6.50 per week from the top ups as repayments and hundreds of pounds extra are added to the customer's bill to cover the debt collectors' costs. ‌​‌‌‌​‌‌‍‌​‌‌‌​‌​‍‌​‌‌‌​‌​
The findings of this investigation have been described as "horrifying" by Shapps, who has warned energy companies to stop force-fitting prepayment meters. ‌​‌‌‌​‌‌‍‌​‌‌‌​‌​‍‌​‌‌‌​‌​
The business and energy secretary will be "demanding answers to ensure this systemic failure is addressed" and Ofgem has warned that it will take "firm enforcement action" if necessary. ‌​‌‌‌​‌‌‍‌​‌‌‌​‌​‍‌​‌‌‌​‌​
An Ofgem spokesperson said: "These are extremely serious allegations from The Times." ‌​‌‌‌​‌‌‍‌​‌‌‌​‌​‍‌​‌‌‌​‌​
"We are launching an urgent investigation into British Gas and we won't hesitate to take firm enforcement action." ‌​‌‌‌​‌‌‍‌​‌‌‌​‌​‍‌​‌‌‌​‌​
"It is unacceptable for any supplier to impose forced installations on vulnerable customers struggling to pay their bills before all other options have been exhausted and without carrying out thorough checks to ensure it is safe and practicable to do so." ‌​‌‌‌​‌‌‍‌​‌‌‌​‌​‍‌​‌‌‌​‌​
"We have launched a major market-wide review investigating the rapid growth in prepayment meter installations and potential breaches of licences driving it." ‌​‌‌‌​‌‌‍‌​‌‌‌​‌​‍‌​‌‌‌​‌​
"We are clear that suppliers must work hard to look after their customers at this time, especially those who are vulnerable." ‌​‌‌‌​‌‌‍‌​‌‌‌​‌​‍‌​‌‌‌​‌​
"The energy crisis is no excuse for unacceptable behaviour towards any customer, particularly those in vulnerable circumstances." ‌​‌‌‌​‌‌‍‌​‌‌‌​‌​‍‌​‌‌‌​‌​
Alyn and Deeside MS Jack Sargeant said: 'The evidence is damning. British Gas should be ashamed by the way they have treated vulnerable families right across the country during this cost-of-living crisis. ‌​‌‌‌​‌‌‍‌​‌‌‌​‌​‍‌​‌‌‌​‌​
'Forcibly installing prepay meters and knowingly cutting people off in the middle of winter has serious mental and physical health consequences. ‌​‌‌‌​‌‌‍‌​‌‌‌​‌​‍‌​‌‌‌​‌​
'The UK government have been far too slow to act on this and have already let down the thousands of households forced onto prepay meters this winter. Grant Shapps must put in place an immediate ban on the installation of all prepay meters.' ‌​‌‌‌​‌‌‍‌​‌‌‌​‌​‍‌​‌‌‌​‌​
Gillian Cooper, Head of Energy Policy at Citizens Advice, said: ‌​‌‌‌​‌‌‍‌​‌‌‌​‌​‍‌​‌‌‌​‌​
"It's truly shocking to see the extent of bad practices amongst some energy suppliers. ‌​‌‌‌​‌‌‍‌​‌‌‌​‌​‍‌​‌‌‌​‌​
"Our frontline advisers know only too well the desperate situations so many struggling customers have found themselves in. Time and time again we have called for a ban on forced prepayment meter installations until new protections for customers are brought in. ‌​‌‌‌​‌‌‍‌​‌‌‌​‌​‍‌​‌‌‌​‌​
"Ofgem and the Government need to act now – serious reforms must be made before these suppliers can be trusted again." ‌​‌‌‌​‌‌‍‌​‌‌‌​‌​‍‌​‌‌‌​‌​
Last month, Centrica, the parent company of British Gas, said it expected to report a more than sevenfold increase in net profits for the year after benefitting from volatile energy prices. ‌​‌‌‌​‌‌‍‌​‌‌‌​‌​‍‌​‌‌‌​‌​
‌​‌‌‌​‌‌‍‌​‌‌‌​‌​‍‌​‌‌‌​‌​
Spotted something? Got a story? Send a Facebook Message | A direct message on Twitter | Email: News@Deeside.com
---
Latest News
---