Managing Director of Deeside based Iceland named new chair of Surfers Against Sewage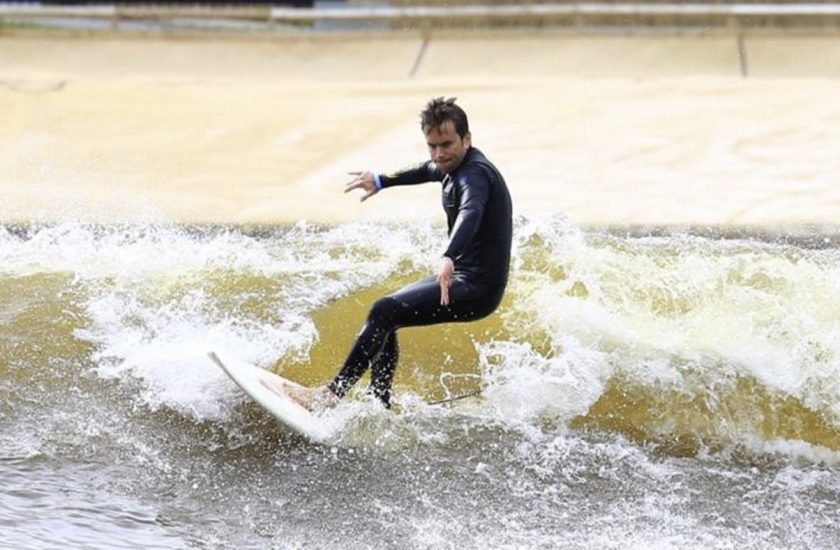 This article is old - Published: Saturday, Mar 20th, 2021
Marine conservation charity Surfers Against Sewage (SAS) has appointed the Managing Director of Deeside based Iceland Foods, Richard Walker, as its new Chair. ‌​‌‌‌​‌‌‍‌​‌‌‌​‌​‍‌​‌‌‌​‌​
The appointment follows three years of collaborative environmental campaign work between SAS and the Iceland Foods Charitable Foundation. ‌​‌‌‌​‌‌‍‌​‌‌‌​‌​‍‌​‌‌‌​‌​
Set up as a single-issue campaign group in 1990, SAS has led a nationwide campaign for improved water quality. ‌​‌‌‌​‌‌‍‌​‌‌‌​‌​‍‌​‌‌‌​‌​
In 2012, Surfers Against Sewage was recognised as a national marine conservation charity focused on the protection of waves, oceans, beaches, marine wildlife and coastal communities. ‌​‌‌‌​‌‌‍‌​‌‌‌​‌​‍‌​‌‌‌​‌​
SAS have turned their attention to battling the 'new sewage' plaguing coastlines, seas and oceans – plastic pollution. ‌​‌‌‌​‌‌‍‌​‌‌‌​‌​‍‌​‌‌‌​‌​
Through national initiatives such as the Big Spring Beach Clean and the Autumn Beach Clean Series they hope to empower communities to protect their coastlines. ‌​‌‌‌​‌‌‍‌​‌‌‌​‌​‍‌​‌‌‌​‌​
Richard Walker – a keen surfer –  has taken the board lead on sustainability issues across the Iceland Group. ‌​‌‌‌​‌‌‍‌​‌‌‌​‌​‍‌​‌‌‌​‌​
Iceland has taken a range of sustainability initiatives that include becoming the first major retailer globally to commit to eliminating single-use plastic packaging from its own label range, to be completed by the end of 2023. ‌​‌‌‌​‌‌‍‌​‌‌‌​‌​‍‌​‌‌‌​‌​
I am so proud to announce that I have been appointed Chair of @sascampaigns 🏄‍ ‌​‌‌‌​‌‌‍‌​‌‌‌​‌​‍‌​‌‌‌​‌​

It's of utmost importance that we protect the planet's waters from irreversible damage, and I am committed to helping push forward the amazing work that SAS do.
#GenerationSea #TooCoolForPlastic pic.twitter.com/yoFOh5Zvyq ‌​‌‌‌​‌‌‍‌​‌‌‌​‌​‍‌​‌‌‌​‌​

— Richard Walker (@icelandrichard) March 17, 2021 ‌​‌‌‌​‌‌‍‌​‌‌‌​‌​‍‌​‌‌‌​‌​
‌​‌‌‌​‌‌‍‌​‌‌‌​‌​‍‌​‌‌‌​‌​
It is also taking action against continuing destruction of tropical rainforests as the first UK major UK supermarket to announcing the removal of palm ingredients from its own label food. ‌​‌‌‌​‌‌‍‌​‌‌‌​‌​‍‌​‌‌‌​‌​
And was the first retailer to install trial Reverse Vending Machines for plastic bottles which included a trial at its Mold store. ‌​‌‌‌​‌‌‍‌​‌‌‌​‌​‍‌​‌‌‌​‌​
As Chair of SAS, Richard Walker says he aims to push forward and publicise the work of SAS, including increasing beach, river and street cleans, lobbying to ensure there are more marine protected areas, campaigning for rewilding of oceans to create healthy and vibrant ecosystems and hosting the second, UK Plastic Free Awards. He said: ‌​‌‌‌​‌‌‍‌​‌‌‌​‌​‍‌​‌‌‌​‌​
"What makes SAS so special to me is the absolute authenticity of the charity as the voice of the ocean – bringing together people whose commitment to environmental protection for the planet's waters is rooted in their enjoyment of surfing and the understanding of the sea that brings." ‌​‌‌‌​‌‌‍‌​‌‌‌​‌​‍‌​‌‌‌​‌​

"As a keen surfer who has a deep-rooted love of the ocean, I am honoured and delighted to have been invited to take on the role and thank the outgoing Chair, Alex Wade, for the great work he has done over the last 3 years." ‌​‌‌‌​‌‌‍‌​‌‌‌​‌​‍‌​‌‌‌​‌​

"Becoming a charity trustee is a great way for business leaders show commitment to prevent the further unravelling of the world we treasure. I would especially encourage younger leaders to consider how they can drive real change in this way." ‌​‌‌‌​‌‌‍‌​‌‌‌​‌​‍‌​‌‌‌​‌​
Hugo Tagholm, Chief Executive Officer of SAS said: ‌​‌‌‌​‌‌‍‌​‌‌‌​‌​‍‌​‌‌‌​‌​
"There is huge momentum to be gained from activists and businesses talking to each other." ‌​‌‌‌​‌‌‍‌​‌‌‌​‌​‍‌​‌‌‌​‌​

"It creates pragmatic opportunities to reach consumers and to shape policy by understanding what is possible and presenting workable solutions to government." ‌​‌‌‌​‌‌‍‌​‌‌‌​‌​‍‌​‌‌‌​‌​

"Therefore, we are delighted to welcome Richard Walker to SAS as Chair of the Board of Trustees and welcome his passion and drive for change." ‌​‌‌‌​‌‌‍‌​‌‌‌​‌​‍‌​‌‌‌​‌​

"Positive, disruptive leadership is now the only way forward and in collaborating, we create a unique opportunity to drive the change we all want to see, with one voice." ‌​‌‌‌​‌‌‍‌​‌‌‌​‌​‍‌​‌‌‌​‌​
Read more about the work of Surfers Against Sewage here: https://www.sas.org.uk/our-work/ ‌​‌‌‌​‌‌‍‌​‌‌‌​‌​‍‌​‌‌‌​‌​
Spotted something? Got a story? Send a Facebook Message | A direct message on Twitter | Email: News@Deeside.com
---
Latest News
---