Major upgrades on cards for train services on 'Cinderella Route' from Wrexham to Bidston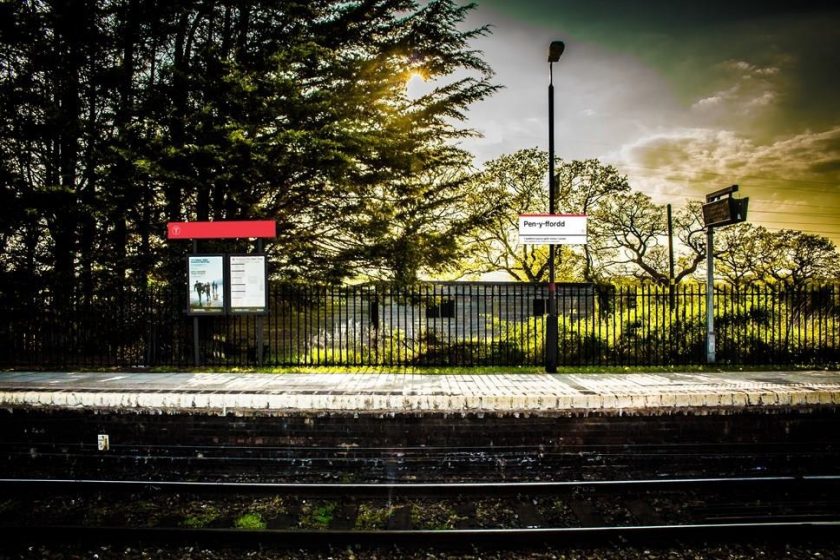 This article is old - Published: Tuesday, Mar 9th, 2021
Major upgrades have been outlined for train services on a line dubbed the "Cinderella Route" which links north east Wales to the Wirral. ‌​‌‌‌​‌‌‍‌​‌‌‌​‌​‍‌​‌‌‌​‌​
Only one train an hour currently runs on the Borderlands line between Wrexham and Bidston, which also stops at several points in Flintshire. ‌​‌‌‌​‌‌‍‌​‌‌‌​‌​‍‌​‌‌‌​‌​
Transport for Wales (TfW) has described the existing service as having "reliability issues" with the condition of stations labelled as "poor". ‌​‌‌‌​‌‌‍‌​‌‌‌​‌​‍‌​‌‌‌​‌​
A representative has also highlighted line speeds and ageing infrastructure as being significant problems in a meeting with politicians held today (Tuesday, 9 March). ‌​‌‌‌​‌‌‍‌​‌‌‌​‌​‍‌​‌‌‌​‌​
The publicly owned company has now revealed ambitious proposals to improve services by running four trains an hour directly into Liverpool from Wrexham. ‌​‌‌‌​‌‌‍‌​‌‌‌​‌​‍‌​‌‌‌​‌​
The first step will see the introduction of two services an hour from December, with new, faster trains also set to be brought in. ‌​‌‌‌​‌‌‍‌​‌‌‌​‌​‍‌​‌‌‌​‌​
Speaking at a virtual meeting of backbench councillors in Flintshire, Alex Fortune, TfW's rail project sponsor for the north of Wales, said: "As I'm sure many of you aware, the Borderlands line at the moment is a bit of a Cinderella route. ‌​‌‌‌​‌‌‍‌​‌‌‌​‌​‍‌​‌‌‌​‌​
"It's about 27 miles long, between Wrexham and Bidston with 15 stations, all of which are fairly basic apart from Wrexham. ‌​‌‌‌​‌‌‍‌​‌‌‌​‌​‍‌​‌‌‌​‌​
"They have generally poor facilities and accessibility and that's something that we're conscious of and working to improve. ‌​‌‌‌​‌‌‍‌​‌‌‌​‌​‍‌​‌‌‌​‌​
"One of the big challenges we have are the line speeds, which are a maximum of 50 miles an hour. ‌​‌‌‌​‌‌‍‌​‌‌‌​‌​‍‌​‌‌‌​‌​
"Some of the freight movements are obviously much slower than the passenger movement so if we get stuck behind a freight train that can cause issues. ‌​‌‌‌​‌‌‍‌​‌‌‌​‌​‍‌​‌‌‌​‌​
"Combined with that, the signalling system is quite dated, and it's got long block sections, so if we can shorten them, it means you can fit more trains." ‌​‌‌‌​‌‌‍‌​‌‌‌​‌​‍‌​‌‌‌​‌​
A study is currently being undertaken to look at how stations along the route can be improved. ‌​‌‌‌​‌‌‍‌​‌‌‌​‌​‍‌​‌‌‌​‌​
Facilities under Network Rail ownership such as bridges, tracks and signalling are also being examined to see if they need replacing. ‌​‌‌‌​‌‌‍‌​‌‌‌​‌​‍‌​‌‌‌​‌​
One of the main changes being explored is the creation of new railway station serving Deeside Industrial Park. ‌​‌‌‌​‌‌‍‌​‌‌‌​‌​‍‌​‌‌‌​‌​
Mr Fortune told members of Flintshire Council's environment and economy scrutiny committee that the Deeside Parkway project had recently progressed to the design stage, with the station expected to open in 2024. ‌​‌‌‌​‌‌‍‌​‌‌‌​‌​‍‌​‌‌‌​‌​
He said TfW was also looking at a number of ways of cutting journey times to turn the line into a key commuter route. ‌​‌‌‌​‌‌‍‌​‌‌‌​‌​‍‌​‌‌‌​‌​
He said: "Up to four trains an hour directly into Liverpool is our ultimate aim. ‌​‌‌‌​‌‌‍‌​‌‌‌​‌​‍‌​‌‌‌​‌​
"Of course, at the moment there's only the one train an hour, which does suffer from reliability issues. ‌​‌‌‌​‌‌‍‌​‌‌‌​‌​‍‌​‌‌‌​‌​
"We are on track to increase that in December this year to two trains an hour. ‌​‌‌‌​‌‌‍‌​‌‌‌​‌​‍‌​‌‌‌​‌​
"It's a first step into improving the frequency of trains on the route. ‌​‌‌‌​‌‌‍‌​‌‌‌​‌​‍‌​‌‌‌​‌​
"By delivering some of these improvements, we can make the changes we need to start increasing frequency and reducing the journey time, because that's the other key aspect. ‌​‌‌‌​‌‌‍‌​‌‌‌​‌​‍‌​‌‌‌​‌​
"We've got an aim for Wrexham to Liverpool of a journey time of around an hour, rather than I think it's about an hour and a half at the moment." ‌​‌‌‌​‌‌‍‌​‌‌‌​‌​‍‌​‌‌‌​‌​
The improvements have partly been brought about because of a reduction in passenger numbers, which was noticed before the Covid-19 pandemic began. ‌​‌‌‌​‌‌‍‌​‌‌‌​‌​‍‌​‌‌‌​‌​
Wrexham General experienced one of the biggest drops in commuters, reducing from 529,622 people recorded going in and out of the station during the 2018/19 financial year to 501,800 in 2019/20. ‌​‌‌‌​‌‌‍‌​‌‌‌​‌​‍‌​‌‌‌​‌​
There was also a dip at Shotton station from 223,578 down to 200,402. ‌​‌‌‌​‌‌‍‌​‌‌‌​‌​‍‌​‌‌‌​‌​
While some locations like Buckley and Penyffordd experienced a slight increase in people using stations, Flintshire Council leader Ian Roberts said it was crucial for the long-promised upgrades to be delivered. ‌​‌‌‌​‌‌‍‌​‌‌‌​‌​‍‌​‌‌‌​‌​
He said: "We've talked about the Deeside Parkway station for some considerable years now and we've also talked about Shotton station moving forward for some considerable years. ‌​‌‌‌​‌‌‍‌​‌‌‌​‌​‍‌​‌‌‌​‌​
"I do think we desperately need some delivery on this railway line, and I look forward to the winter of this year with the new trains coming up to provide a better service for passengers. ‌​‌‌‌​‌‌‍‌​‌‌‌​‌​‍‌​‌‌‌​‌​
"The second thing that I need to mention is the resilience. ‌​‌‌‌​‌‌‍‌​‌‌‌​‌​‍‌​‌‌‌​‌​
"If the line is to become a serious commuter railway line, you have to be able to depend on services and at the moment there are lots of cancellations on the line." ‌​‌‌‌​‌‌‍‌​‌‌‌​‌​‍‌​‌‌‌​‌​
Councillors gave their thanks to Mr Fortune for his presentation at the end of the meeting. ‌​‌‌‌​‌‌‍‌​‌‌‌​‌​‍‌​‌‌‌​‌​
Liam Randall – Local Democracy Reporter (more here). ‌​‌‌‌​‌‌‍‌​‌‌‌​‌​‍‌​‌‌‌​‌​
Spotted something? Got a story? Send a Facebook Message | A direct message on Twitter | Email: News@Deeside.com
---
Latest News
---