Inside Airbus Broughton's giant A380 wing plant now being used to make parts for nuclear power stations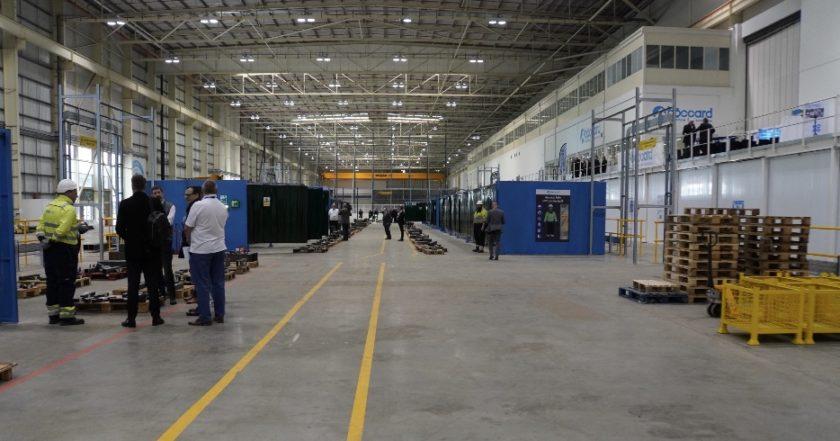 This article is old - Published: Sunday, Dec 4th, 2022

International industrial firm Boccard unveiled its first major nuclear production facility in the UK last week here in Flintshire. ‌​‌‌‌​‌‌‍‌​‌‌‌​‌​‍‌​‌‌‌​‌​
Chief executive, Bruno Boccard and executives were at Airbus Broughton to open the facility housed within the massive A380 wing factory. ‌​‌‌‌​‌‌‍‌​‌‌‌​‌​‍‌​‌‌‌​‌​
Boccard has a track record spanning 50 years in the nuclear industry supporting new build programmes and been involved in the construction of most of France's nuclear reactor fleet. ‌​‌‌‌​‌‌‍‌​‌‌‌​‌​‍‌​‌‌‌​‌​
In the UK, Boccard is involved with various contracts on the Hinkley Point C development which will be the first nuclear power station to be built in the UK for 20 years. ‌​‌‌‌​‌‌‍‌​‌‌‌​‌​‍‌​‌‌‌​‌​
The company was established in France in 1918 by Joseph Boccard, It remains a family-owned business with Bruno and Patrick Boccard now leading the company. ‌​‌‌‌​‌‌‍‌​‌‌‌​‌​‍‌​‌‌‌​‌​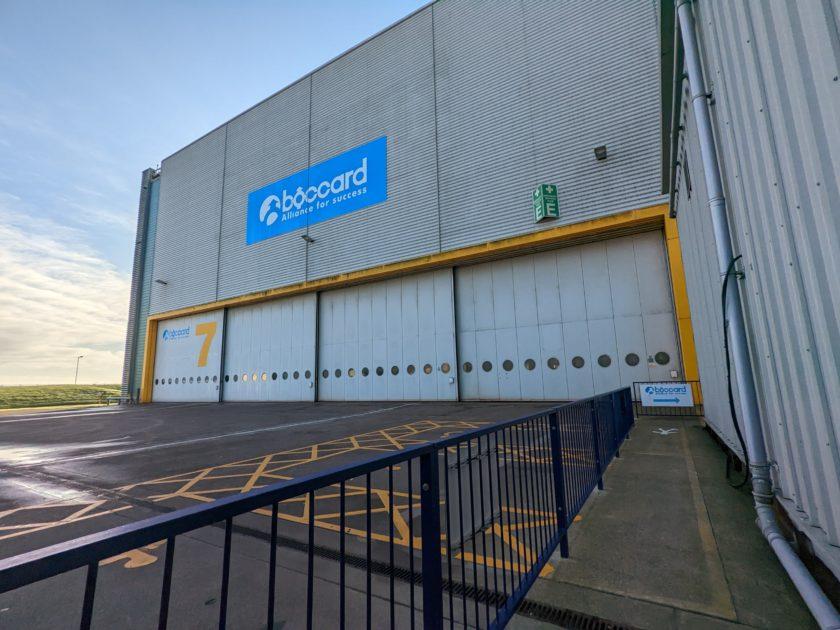 ‌​‌‌‌​‌‌‍‌​‌‌‌​‌​‍‌​‌‌‌​‌​
The A380 factory, where 1,200 staff once worked, was left redundant when the final wing left the site in 2020. ‌​‌‌‌​‌‌‍‌​‌‌‌​‌​‍‌​‌‌‌​‌​
The Boccard Broughton facility is manufacturing high-integrity piping systems, supports, tanks and vessels for the nuclear industry. ‌​‌‌‌​‌‌‍‌​‌‌‌​‌​‍‌​‌‌‌​‌​
These are critical components in the construction of nuclear facilities and will support current and future nuclear technologies, from large-scale plants to fast-emerging small modular reactors and advanced reactor technologies, which will add to the energy generation mix. ‌​‌‌‌​‌‌‍‌​‌‌‌​‌​‍‌​‌‌‌​‌​
Around 200 highly skilled jobs will be created at the site, 50 jobs will also be created in the supply chain. ‌​‌‌‌​‌‌‍‌​‌‌‌​‌​‍‌​‌‌‌​‌​
Where possible locally sourced materials will be used in the manufacturing of the products. ‌​‌‌‌​‌‌‍‌​‌‌‌​‌​‍‌​‌‌‌​‌​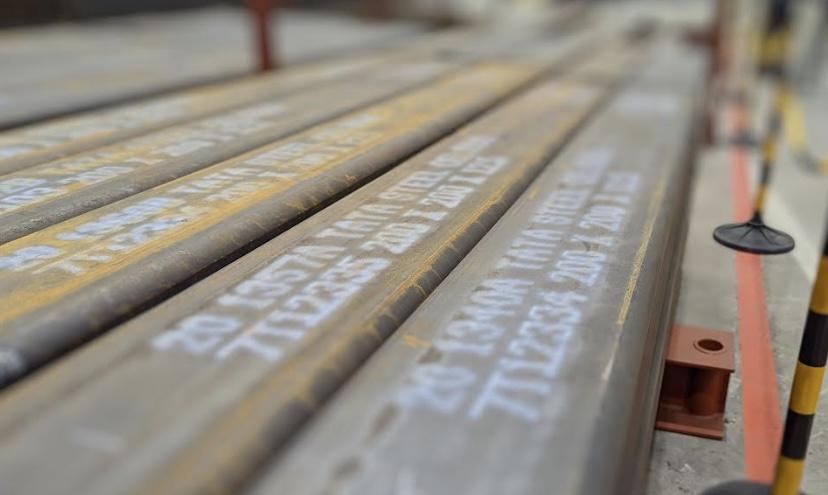 ‌​‌‌‌​‌‌‍‌​‌‌‌​‌​‍‌​‌‌‌​‌​

Speaking to Deeside.com, Douglas McQueen, Managing Director of Boccard UK said that "anything that we can resource locally, we will." ‌​‌‌‌​‌‌‍‌​‌‌‌​‌​‍‌​‌‌‌​‌​

"It is a very high quality product that we're producing here, that has got very specific certification." ‌​‌‌‌​‌‌‍‌​‌‌‌​‌​‍‌​‌‌‌​‌​

"But it's all about focusing on the local community and that means the supply chain as well." ‌​‌‌‌​‌‌‍‌​‌‌‌​‌​‍‌​‌‌‌​‌​

As well as Boccard moving into the area, Rolls Royce has shortlisted  two sites in Deeside – one at TATA steel –  for its first factory to manufacture components for the company's small nuclear reactor power station project. ‌​‌‌‌​‌‌‍‌​‌‌‌​‌​‍‌​‌‌‌​‌​

Asked why Boccard chose Deeside, Douglas McQueen said there is a "nuclear technology cluster that exists around here, there's a lot of industry, there's power industry, there's petrochem industry, there's a large nuclear hub (Capenhurst) just around the corner as well. ‌​‌‌‌​‌‌‍‌​‌‌‌​‌​‍‌​‌‌‌​‌​

He said: "It's far enough away from all the main nuclear facilities that it can be seen as an independent standalone cluster for this kind of work." ‌​‌‌‌​‌‌‍‌​‌‌‌​‌​‍‌​‌‌‌​‌​

Bruno Boccard said: "We have decided to locate our new digital state-of-the-art plant in Broughton as it is a growing focal point for the nuclear industries and therefore gives us access to a highly-skilled labour pool on our doorstep." ‌​‌‌‌​‌‌‍‌​‌‌‌​‌​‍‌​‌‌‌​‌​

He said: "Nuclear is now recognised as a major source of carbon-free energy, which is capable of meeting the world's growing energy needs and environmental challenges." ‌​‌‌‌​‌‌‍‌​‌‌‌​‌​‍‌​‌‌‌​‌​

"The UK government clearly believes in the future of this clean energy source and it will also provide much needed energy resilience, security and affordability at a time when supply of power is increasingly uncertain and the cost of energy production is spiralling." ‌​‌‌‌​‌‌‍‌​‌‌‌​‌​‍‌​‌‌‌​‌​

Economy Minister Vaughan Gething said: "I'm very pleased to see Boccard investing in North Wales, which is testament to the skills and facilities we have in the region." ‌​‌‌‌​‌‌‍‌​‌‌‌​‌​‍‌​‌‌‌​‌​

"Close to the AMRC and other partners it shows how North Wales has the opportunity to be a major strategic location for nuclear development in the UK." ‌​‌‌‌​‌‌‍‌​‌‌‌​‌​‍‌​‌‌‌​‌​

‌​‌‌‌​‌‌‍‌​‌‌‌​‌​‍‌​‌‌‌​‌​
Spotted something? Got a story? Send a Facebook Message | A direct message on Twitter | Email: News@Deeside.com
---
Latest News
---